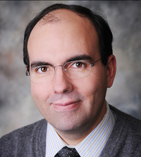 Juan M. Pascual, M.D., Ph.D., is Principal Investigator for the Rare Brain Disorders Program. He holds The Once Upon a Time Foundation Professorship in Pediatric Neurologic Diseases and is a tenured faculty member (Associate Professor) in the Departments of Neurology and Neurotherapeutics, Physiology, Pediatrics, and the Eugene McDermott Center for Human Growth & Development.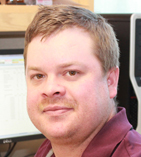 Levi Good, Ph.D, is an Instructor of Neurology and Neurotherapeutics. He is investigating the role in which brain metabolic dysfunction causes epilepsy. Dr. Good also serves as the Scientific Director of the Department of Neurology and Neurotherapeutics' rodent EEG Core facility. Dr. Good received his B.S. in Electrical Engineering with a Bioengineering Option from the University of Wyoming in 1999 before earning his Ph.D. in Biomedical Engineering at Arizona State University in 2007 with Leonidas Iasemidis, Ph.D. He specializes in in vivo (EEG/ECoG) and in vitro (acute slice) electrophysiological testing with advanced signal processing methods (linear and nonlinear) in rodent models of epilepsy. Currently, he is investigating the role of thalamocortical synchronization of brain activity as it pertains to seizure susceptibility, genesis, and treatment in a mouse model of Glut-1 deficiency.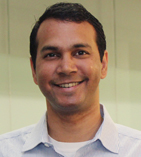 Vikram Jakamsetti, M.D., Ph.D., is a Postdoctoral Fellow investigating the neuronal consequences of pediatric energy metabolism disorders. He received his basic medical (M.B.B.S.) and Internal Medicine (M.D.) training in South Gujarat University (India). He then earned a Ph.D. in Cognition and Neuroscience with Michael Kilgard, Ph.D., (UTD) while studying brain plasticity modulation by experience and pharmacology. He then explored plasticity in novel experience activated neurons with Kimberly Huber, Ph.D., at UTSW. Dr. Jakamsetti has a deep interest in translational neuroscience and is currently investigating energy metabolism deficits known to occur in pediatric populations. His primary expertise is in neurophysiological techniques.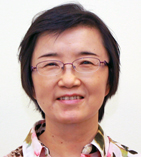 Qian Ma, M.D., Ph.D., Senior Research Scientist, received her medical degree from Lanzhou University School of Medicine, Lanzhou, China, and a Ph.D. in Medical Science from Nagoya University School of Medicine, Nagoya, Japan. Qian joined the Pascual Lab in March 2007 as a Research Associate. Qian creates mouse models and studies the mechanism of rare brain disorders. The final goal of her studies is to develop new treatments for these disorders. Qian is in charge of the daily management of the lab, as well as animal breeding and colony maintenance.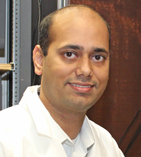 Karthik Rajasekaran, Ph.D., is an Instructor of Neurology and Neurotherapeutics. Dr. Rajasekaran's research focuses on the study of synaptic plasticity in epilepsy to understand the pathophysiology of benzodiazepine-refractory status epilepticus, secondarily acquired temporal lobe epilepsy, and genetically determined epileptic encephalopathies.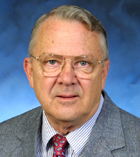 Charles R. Roe, M.D., is a volunteer faculty member with the Department of Neurology and Neurotherapeutics. He received his M.D. in 1964 from Duke University Medical Center, where he also completed his residency in pediatrics and a fellowship in metabolic disease. He received two years of additional training in the Department of Biochemistry at Brandeis University. During his fellowship training he developed the creatine kinase MB isoenzyme test for the recognition of acute heart attacks, which became a gold standard for diagnosis worldwide. He served as Professor of Pediatrics and the Chief of the Division of Genetics and Metabolism at Duke Medical Center from 1975 to 1995 before assuming the directorship of the Kimberly H. Courtwright and Joseph W. Summers Institute of Metabolic Disease, from which he moved to UT Southwestern. Dr. Roe has authored more than 300 publications in the field of pediatrics and inherited metabolic disease and has characterized four new inherited diseases during his career. He has also developed a world-renowned supplemental newborn screening program which tests infants for more than 30 inherited metabolic diseases not detected by routine state newborn screening.