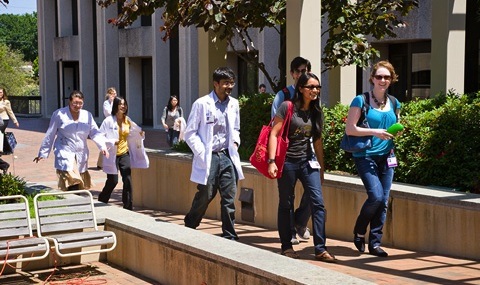 UT Southwestern Medical Center consistently ranks among the top academic medical centers in the nation. To continue our reputation for excellence, we're committed to recruiting and retaining the most skilled and caring professionals in the industry.
As an equal opportunity employer, UT Southwestern's employment decisions are made without consideration of race, color, national origin, religion, sex, age, veteran status, or disability. We fully abide by and embrace the June 23, 2003, Supreme Court decision upholding affirmative action in university admissions.
We are proud of the many cultures and ethnicities that make up our university community, and are committed to creating a cordial environment for all students, faculty, staff, and visitors on campus.
We strongly believe in the importance of investing in our employees and offer a generous array of benefits. Whether you have many years of experience or are just beginning your career, we invite you to learn more about the opportunities at UT Southwestern.