Communications, Marketing, and Public Affairs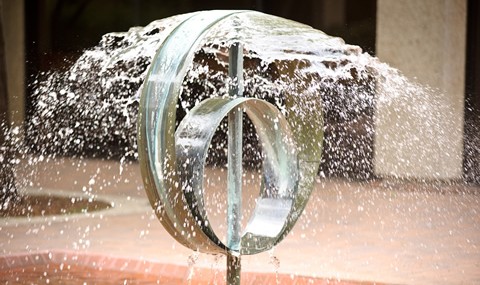 The Office of Communications, Marketing, and Public Affairs (CMPA) promotes UT Southwestern Medical Center's brand by combining the institution's communications, marketing, and public affairs efforts to advance UT Southwestern's reputation as one of the country's leading academic medical centers, patient-care providers, and research institutions.

Over the course of the year, our staff leads hundreds of public communication initiatives – in print, digital, and other formats.
Media Relations and Public Information
Serves as the primary point of contact for the media and sharing UT Southwestern news with the world.
News and Publications
Emergency Communication
Staff keeps the community informed as situations unfold.
Marketing and Promotion
Develops effective materials that create a consistent and positive understanding of the Medical Center, its affiliated hospitals, and our varied offerings.
Digital Strategy, Web Development, and Maintenance
Provides holistic digital strategy and Alfresco CMS training, manages website updates, and directs major new projects for the institutional websites.
Social Media
Coordinates social media strategy across the Institution
Community Engagement and Speakers Bureau
Works within the North Texas community and partners with local organizations to advance institutional awareness and brand.

UT Southwestern offers a Speakers Bureau program. The program provides health information and expertise for interested groups, companies, and organizations as part of our ongoing commitment towards improving the health of the North Texas community. Our Speakers Bureau program is a free service.