Communications, Marketing, and Public Affairs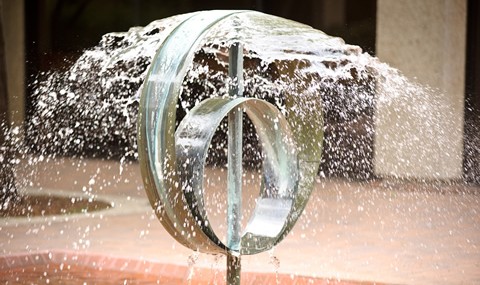 The Office of Communications, Marketing, and Public Affairs promotes UT Southwestern Medical Center's brand by combining the institution's communications, marketing, and public affairs efforts to advance UT Southwestern's reputation as one of the country's leading academic medical centers, patient-care providers, and research institutions.

Over the course of the year, our staff leads hundreds of public communication initiatives – in print, electronic, and other formats.
Media Relations and Public Information
Serves as the primary point of contact for the media and sharing UT Southwestern news with the world.
Marketing and Promotion
Develops effective materials that create a consistent and positive understanding of the Medical Center, its affiliated hospitals, and our varied offerings.
Speakers Bureau
UT Southwestern offers a Speakers Bureau program. The program provides health information and expertise for interested groups, companies, and organizations as part of our ongoing commitment towards improving the health of the North Texas community. Our Speakers Bureau program is a free service. More information
Publications
Center Times newspaper
UT Southwestern Med magazine
Southwestern Medicine annual report
Southwestern Medical Foundation Perspectives magazine
Academic catalogs
Departmental newsletters
Other special publications
Web Development and Maintenance
Manages routine and factual updates, as well as major new projects for the institutional web properties.
Emergency Communication
Staff keeps the community informed as situations unfold.
Find Us
Our office is located on the first floor of the Paul M. Bass Administrative and Clinical Center – Concourse at 6363 Forest Park Road, Suite BLA.100.
We are open 7:30 a.m.–6 p.m. weekdays.