Health Professions Admissions
Application costs, deadlines, and processes vary by program.
The UT Southwestern School of Health Professions welcomes applications from all interested individuals. Each year, approximately 150 students enroll in our programs which offer:
Interprofessional training opportunities across our institution
One-on-one faculty mentoring where 88% of faculty are practicing care providers
A well-rounded curriculum with early patient exposure
100% employment rate within 6 months of graduation
Entering Class of 2018 Demographics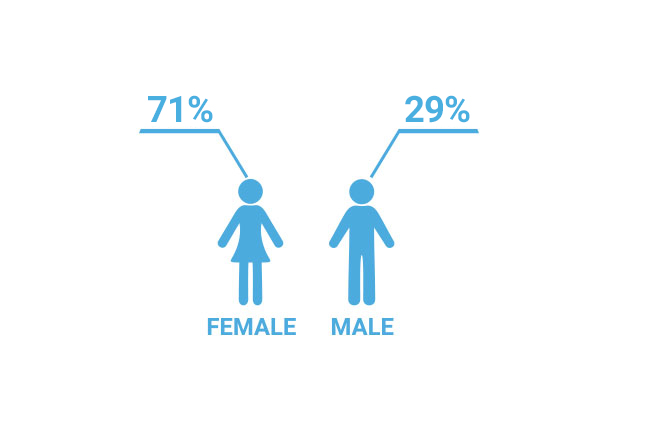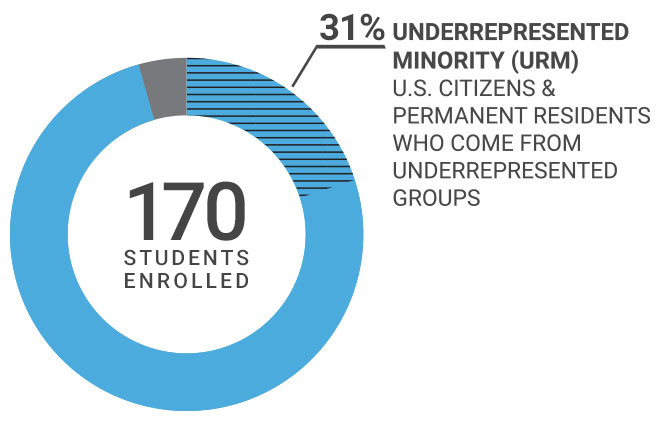 Our Institutional Code for GRE and TOEFL score reporting is 6686.
Academic Calendar
The academic year at the UT Southwestern School of Health Professions consists of three sessions:
Clinical work generally falls during the Summer term, but some programs also schedule class work during the Summer. Commencement takes place in December.
The Office of Enrollment Services publishes a detailed academic calendar each year.
Diversity and Inclusion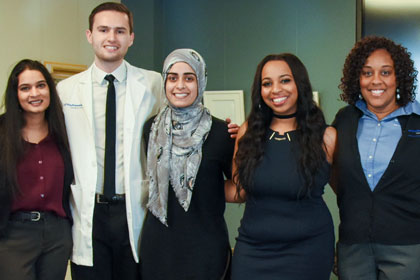 UT Southwestern values diversity and inclusion because it enhances the educational experience of our students and enriches the Medical Center community. Welcoming a diverse student body is imperative as we strive to provide our state with health care professionals who mirror the population they serve. In the School of Health Professions, we are committed to building an inclusive and diverse community dedicated to excellence, equity, and respect for all persons.
We are committed to attracting and maintaining a high level of diversity within our student body. To meet this goal, we offer programs and organizations that support the needs and career aspirations of our students, particularly those from underrepresented minority groups. If you would like more information about the School of Health Professions Diversity and Inclusion please reach out to us via email.
The UT Southwestern Office of Student Diversity and Inclusion is dedicated to helping ensure our students' success. The Office promotes effective communication with minority students, supports student organizations, and maintains contact with faculty and appropriate departments. The Office of Student Diversity and Inclusion serves all the students of UT Southwestern Medical Center. Students in the Medical School, Graduate School of Biomedical Sciences, and the School of Health Professions benefit from the programs and activities offered by the Office of Student Diversity and Inclusion to enhance students' learning and social environment.