Education and Training
As one of the premier academic medical centers in the nation, The University of Texas Southwestern Medical Center™ trains the physicians, medical scientists, and health care professionals of the future.
Medical students learn to become highly skilled practitioners
Researchers are trained to lead the way in developing the latest in biomedical science
Health professions students go on to become integral members of our nation's health care delivery and education system.
Two UT Southwestern graduates – one from the Medical School and one from the Graduate School – have won Nobel Prizes.
UT Southwestern achieves excellence in education because its faculty is second to none. Our faculty has included six Nobel laureates, as well as numerous members of the prestigious National Academy of Sciences, the National Academy of Medicine (formerly the Institute of Medicine), and the American Academy of Arts and Sciences.
UT Southwestern Community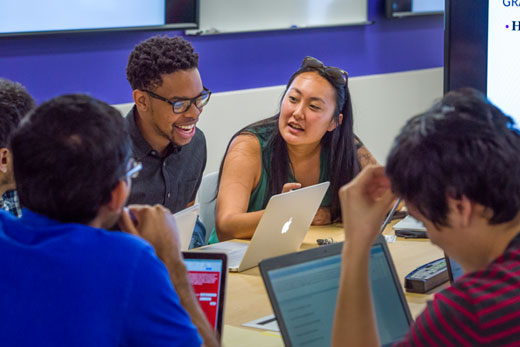 Campus Community
The Office of Medical Education (OME) provides a range of academic assistance services for students of all three schools at UT Southwestern, while assisting faculty in curriculum and instruction development.
The UT Southwestern Academy of Teachers (SWAT) supports the scholarship, mentoring, recognition, and recruitment of faculty members.
UT Southwestern's Health Sciences Digital Library and Learning Center, with more than 18,000 full-text electronic journals, more than 117,000 books, and more than 264,000 print journal volumes, serves the entire medical center, including the hospitals.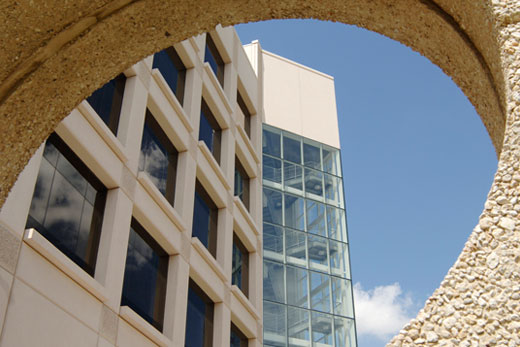 Community at Large
The Science Teacher Access to Resources at Southwestern (STARS) program makes some of UT Southwestern's vast educational resources available to middle and high school science teachers. Over the past 20 years, the STARS program has grown to serve more than 6,000 teachers and 35,000 students in the Dallas/Fort Worth area. The scope of STARS has also steadily expanded to include more than 20 separate programs for teachers and students throughout Texas.
UT Southwestern's summer undergraduate programs allow students to get involved in research or the clinical side of medicine even before finishing their college years.
Student Services
Along with providing the initial four years of medical training, UT Southwestern also offers an extensive program of graduate medical education.
UT Southwestern has more than 30 residency programs and more than 70 subspecialty/fellowship programs, which are administered and operated through our various departments.
In 2016, approximately 1,300 clinical residents furthered their medical education at UT Southwestern.
As a leading academic medical center, we're on top of the latest advances in medicine and committed to maintaining a high level of proficiency and scholarship among medical professionals.
UT Southwestern offers a robust program of continuing medical education (CME) courses that enhance the knowledge, skills, and professional development of individuals already involved in the practice of medicine.
In the last reportable cycle, more than 52,000 participants attended accredited CME activities.