Medical Scientist Training Program (MSTP)
The Medical Scientist Training Program (MSTP) offers a combined M.D./Ph.D. degree from UT Southwestern Medical School and UT Southwestern Graduate School of Biomedical Sciences in an academically rigorous yet supportive environment. The Program has been continuously funded by the National Institutes of Health since 1982. Many alumni hold prominent positions in academia, industry, and nonprofit organizations. Distinctive features of the program include:
An emphasis on impactful, mechanistic research in a highly collaborative environment

State-of-the-art clinical and research facilities

Active participation of elite biomedical scientists

Modern medical and graduate school curricula that facilitate integrated training
Graduates typically pursue residency training at top institutions (see 2022 MSTP Match), and many are now leading advances in science and clinical practice. More than 80 percent of our graduates pursue research-intensive or research-related careers in academia or industry.
Each year, 10 to 12 students with substantive laboratory experience and a strong desire to pursue a medical research career are chosen for the program. The MSTP offers close contact with faculty, peer support, meaningful mentorships with basic scientists, and hands-on clinical experience. The program, which takes seven to eight years to complete, accommodates individual goals with flexible scheduling of research and clinical requirements.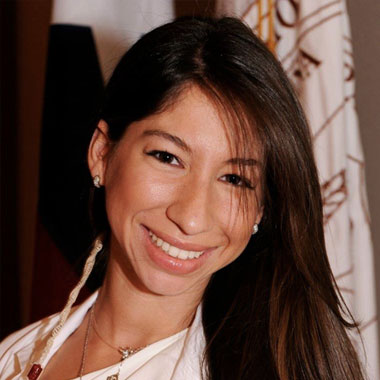 "The MSTP at UT Southwestern has been nothing but supportive since I started in the program. They work hard to make sure students have plenty of opportunities to develop skills in both clinical and scientific settings."
Pamela de la Cruz
MSTP Student
Curriculum
Two years of Medical School curriculum
A minimum of three years of graduate study and dissertation research in an area of basic biomedical science, leading to the Ph.D. degree
Clinical studies in the final two years of Medical School, leading to the M.D. degree
Medical School Curriculum Graduate School Programs
MSTP students receive clinical training in some of the nation's most dynamic health care facilities, including the William P. Clements Jr. University Hospital. Additionally, during the graduate study years, students consistently have access to cutting-edge equipment in collaborative learning environments. UT Southwestern's faculty includes more members of the prestigious National Academy of Sciences and Howard Hughes Medical Institute investigators than all other academic medical centers in Texas combined.
Contact Us
Amy Haughey
Senior Program Coordinator
Phone: 214-648-5291
MSTP@UTSouthwestern.edu