Stephen Figueroa, M.D., joins neurocritical care faculty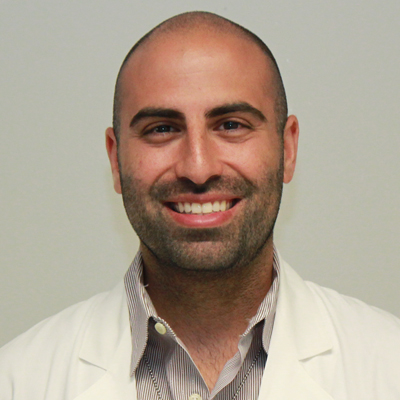 By Julie Kirchem, Neurology Information Services
For Stephen Figueroa, M.D., it was the unanswered questions that drew him to the field of neurology. His curiosity about those questions led him to a neurology residency at UT Southwestern followed by a fellowship in neurocritical care.

Dr. Figueroa completed his fellowship in June 2013 and now joins the neurocritical care team at UT Southwestern as an Assistant Professor in Neurology and Neurotherapeutics with a secondary appointment in Neurological Surgery
"I decided to focus on neurocritical care because I was intrigued by the unique challenges in caring for very sick patients," he said.
Those challenges require a multidisciplinary team approach to each patient. Dr. Figueroa enjoys being part of a team that at any given time can include experts from neurocritical care, neurosurgery, stroke, epilepsy, neuromuscular, and neurointerventional radiology.
His training at UT Southwestern helped prepare him for the wide variety of cases that he deals with each day in the Neuro ICU at Zale Lipshy University Hospital.
"Training at both Zale and Parkland as a resident and fellow, you experience the full range of patients," he said.
It has given him the experience and skills to become a valuable member of the neurocritical care team.
Dr. Figueroa is also recognized by peers and colleagues as both a sought-after lecturer and ever-ready extemporaneous teacher on the wards.
"Our UT Southwestern community looks forward to his continuing educational contributions," said Dr. Christiana Hall, Associate Professor of Neurology and Neurotherapeutics and Neurological Surgery. "Dr. Figueroa's training at UT Southwestern combined with his all around pluripotent talent means he brings it all," she said.
Dr. Figueroa is also a researcher and principal investigator for a pilot study of neuroimaging to predict coma emergence and recovery.