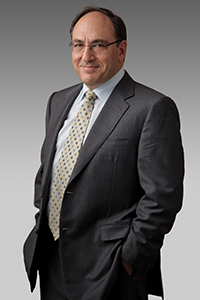 Take a department to international top-ten status. For many, such a goal is too lofty. But for Neil M. Rofsky, M.D., the Department of Radiology's fourth chair, it was precisely why he came to UT Southwestern. Understanding the department's legacy of excellence and innovation, Dr. Rofsky knew he would head the department during another time of unprecedented expansion.
"The description I give when recruiting is we're on a steep, positive trajectory and you'll want to be along for the ride," Dr. Rofsky said. "There's going to be a crossover point and you'll want to be on the bus, because it's going to be crowded; there may not be room for you when we crossover."
"Our mission is to grow and sustain a world-class radiology department, characterized by its ability to translate innovations in imaging, information technologies, and image-guided therapies to optimize patient outcomes."
A native New Yorker, Dr. Rofsky spent his early years on the East Coast. After earning his bachelor's degree in biochemistry at the University of Maryland in College Park, Maryland, he received his medical degree from New York Medical College in Valhalla, New York. He then completed an internship in internal medicine at Middlesex University Hospital in New Brunswick, New Jersey, followed by fellowship training in nuclear medicine at the University of Utah Medical Center in Salt Lake City.
For his residency training, Dr. Rofsky chose New York University Medical Center, where he also completed fellowship training in abdominal imaging and magnetic resonance imaging (MRI). He then served as director of Body MRI at NYU from 1996 to 2000. There he pioneered the use of rapid, three-dimensional diagnostic imaging of the abdomen. Such rapid imaging is important because it enables clinicians to obtain high-resolution three-dimensional images during the brief time that a patient can hold a single breath, reducing artifacts from respiratory and other motions.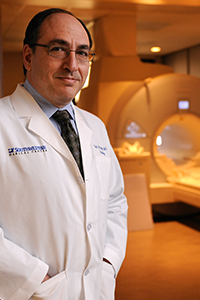 In August 2000, he was recruited to become the director of MRI at Beth Israel Deaconess Medical Center in Boston, where he earned the rank of professor of radiology at Harvard Medical School. There, he continued collaborating with scientists to develop new MR hardware and imaging strategies to better evaluate and understand disease. One of those individuals was Robert Lenkinski, Ph.D. The two led a team that pioneered the use of whole body 3T MRI in a collaboration with GE Medical Systems, a technology that previously was considered by most to be impossible for body imaging. That work ultimately resulted in his being awarded a Research Project Grant (R01) from the National Institutes of Health to assess prostate cancer using 3T.
It was through Lenkinski that Dr. Rofsky met Dean Sherry, Ph.D., who eventually led the search committee for a new chair of radiology at UT Southwestern, and convinced Dr. Rofsky to consider the position.
"Dean invited me down to Texas to look," Dr. Rofsky recalled. "I'd imagined myself as someone who'd be on the East Coast for life, so heading south seemed pretty preposterous. But Dean is patient and persistent, so I agreed to visit with the intent of simply appeasing a friend. However, as I explored the department and learned more about its rich history, I became really excited. And Dr. Daniel Podolsky, president of UT Southwestern, was another big motivator. Not all people in leadership positions at medical centers understand the importance of an excellent radiology department. Dan did, because he came from Massachusetts General Hospital, which has enjoyed a long reputation as one of the best radiology departments in the country. He knows what's possible in the field and our goals for the department were aligned."

In September 2010, Dr. Rofsky officially succeeded Robert Parkey, who stepped down as chair after more than three decades. Following his appointment, Dr. Rofsky began recruiting new talent to the medical center, which included other radiology luminaries, such as Lenkinski, Ivan Pedrosa, M.D., also from Beth Israel, Suhny Abbara, M.D., John Barr, M.D., Avneesh Chhabra, M.D., Julia Fielding, M.D., Sanjeeva Kalva, M.D., John Leyendecker, M.D., Robert Mattrey, M.D., Joseph Maldjian, M.D, and Rathan Subramaniam, M.D., Ph.D, M.P.H.
At the time of this publication, Dr. Rofsky also served as director of translational research for the Advanced Imaging Research Center (AIRC), a center created under the direction of the late Alfred G. Gilman, M.D., Ph.D., Nobel laureate in Medicine and Physiology and, at the time, dean of the UT Southwestern medical school.
Regarding the role of radiologists, Dr. Rofsky emphasized the importance of translating innovations in imaging to improve patient care. "In a certain percentage of our work, the critical skill lies in how successful we are at generating an image that reveals very small areas of diseased tissue," Dr. Rofsky said. There's an aesthetic element, too, and when the generated image is optimal, you often feel a sense of awe — you've created a unique 'work of art' that enables critical observations, allowing patients to receive the most targeted and effective treatments."
Dr. Rofsky also fulfilled the Department of Radiology's long-term goal of establishing a cyclotron facility at the Bill and Rita Clements Advanced Medical Imaging Building on UT Southwestern's north campus. The Cyclotron and Radiochemistry Program leverages the cutting-edge imaging technology of positron-emission tomography for biomedical research.
Regarding the future of radiology, Dr. Rofsky was very confident about the role UT Southwestern would play.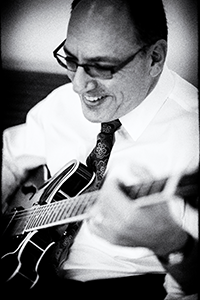 "By actively recruiting and cultivating clinicians and residents with the same passion, the same dedication to excellence, the same intellectual vibrancy, we are creating a unique department and stimulating our colleagues," he said.
"The phenotype I am speaking of consists of physicians who are not satisfied unless they are favorably changing the standard of care in their communities, whether they're in a small community in Texas, a busy private practice in New York City, or a major academic medical center."
"It's a great privilege to take the reins from those who came before me and build on that foundation to reach new milestones. I know we can achieve the goal of becoming a top-10 radiology department."
At the time of this publication, Dr. Rofsky also served as president of the Society of Computed Body Tomography and Magnetic Resonance (SCBTMR), and on the board of trustees of the International Society for Magnetic Resonance in Medicine (ISMRM).
He had also authored more than 170 peer-reviewed publications, in addition to several textbooks. Moreover, he was a regular presenter at medical societies and professional organizations, such as the Radiological Society of North America, the ISMRM and the SCBTMR. He served as a consultant to device and contrast agent manufacturers, major radiology organizations and the U.S. Food and Drug Administration.
As the Department of Radiology observed its 60th anniversary, Dr. Rofsky celebrated his nearly six-year association with the department along with his wife, Lisa, and their two children, Anna and Bennett.