Milestones and Medical Marvels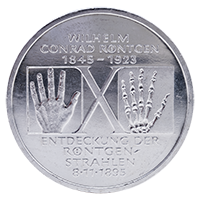 To commemorate the 100th Anniversary of the X-ray and the development of radiology during that momentous century, a special event was held in Washington, D.C., at the annual meeting of the American Roentgen Ray Society. Helen Redman, then vice chair of radiology at UT Southwestern, was the first vice president of The Radiology Centennial, Inc. (RCI) committee, which hosted the convocation. Redman also was serving as president of the Radiological Society of North America.
"In the century since German scientist Wilhelm Conrad Röntgen first made his legendary discovery, radiology has grown to become one of the most important fields of medicine," wrote President Bill Clinton.
The year: 1995.
At the same time, the single scanner (there would eventually be six) at the Mary Nell and Ralph B. Rogers Magnetic Resonance Center could no longer keep pace with patient need. The radiology department spent months researching a new MRI and MRS scanner for purchase. A 1.5 tesla system was selected because it was the most versatile and patient-friendly high-field scanner available.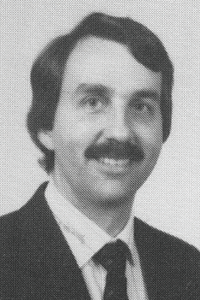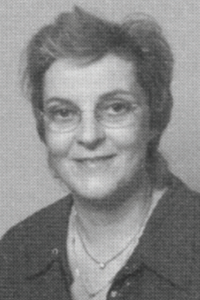 Paul Weatherall, M.D., a professor of radiology at the time of this publication, said the scanner provided images quickly and reduced the claustrophobia some patients felt during and the procedure.
"This scanner has the capabilities that everybody wants," he said in a press release. "It doesn't just provide the high-resolution quality images you need for standard brain and bone exams. It is so flexible that we can image tiny cranial nerves, analyze brain chemicals, produce a picture of the blood circulation and actually calculate the amount of blood flowing through the vessels, all at one setting."
Dianne Mendelsohn, M.D., a professor of radiology at the time of this publication who was then director of neurologic MRI at the Meadows Imaging Center, said the new system would be used to develop imaging techniques and interventional procedures in the brain, neck, and head. Ron Peshock, then director of the Rogers MRI Center, described the system as "one-stop shopping" for analysis of some cardiovascular diseases that traditionally had required several exams and procedures.
Participating in a Landmark Study
A cardiovascular specialist, Dr. Peshock had graduated from UT Southwestern in 1976. He completed his internship, residency and fellowship training at Parkland hospital. He was then inspired by research cardiologist James Willerson, M.D., and Radiology chair Robert Parkey, to pursue appointments in both departments.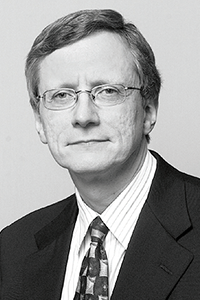 "Drs. Parkey and Willerson believed in the important collaboration of imaging technology and the other disciplines," Dr. Peshock said. "Dr. Parkey always ensured the radiology department was the type of environment where people had the opportunity to pursue things, even when others didn't realize what was possible. There's value in letting people explore and that's what can lead to something completely new."
Dr. Peshock would become involved in the Dallas Heart Study, a multi-ethnic, population-based probability sample of Dallas County designed to define the social and the biological variables contributing to ethnic differences in cardiovascular health at the community level, and to support hypothesis-driven research aimed at determining the underlying mechanisms contributing to differences in cardiovascular risk.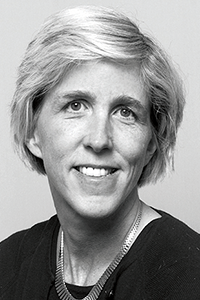 Designed by Helen Hobbs, M.D., and Ronald Victor, M.D., the study made fundamental contributions to the prevention and treatment of heart disease, resulting in the publication of more than 100 papers in leading medical journals.
In 1996, Dr. Peshock was appointed assistant dean of informatics. In his new role he oversaw the use of information technology — informatics — in medical care by UT Southwestern and UT Southwestern Health Systems, a managed care contracting organization. Dr. Peshock had been chairing the clinical repository implementation group on campus and had worked closely with other clinicians and Kirk Kirksey, vice president of information resources, to find the best way for UT Southwestern to leverage information technology.
"Medicine is changing in several ways," Dr. Peshock said in a press release. "The growth of integrated delivery systems, such as we're seeing here at UT Southwestern with our affiliated hospitals, demands that we work together. An efficient flow of patient information is necessary. This is the first step on our path toward the computerized medical record."
The medical center established a computerized repository so that no matter where the physician was — whether it was the James W. Aston Ambulatory Care Center, in his or her office, or at Zale Lipshy University Hospital — the patient's entire medical record could be found quickly via computer. Dr. Peshock also worked with the UT Southwestern Library to make full texts of medical journals easily available via computer.
Informatics was not the only update at Aston. Its radiology clinic continued providing physicians and their patients top-quality diagnostic images, particularly in women's imaging. A new computerized axial tomography scanner, providing detailed three-dimensional (3-D) and multiplanar body images, was purchased, leading to computed tomography (CT) exams taking as few as five to 10 minutes. The system also allowed radiologists to send patients' images to referring physician offices or clinics via computer.
Another major purchase involved ultrasound equipment, which produced a series of small images to build a bigger, more detailed picture of the human body. Several years later, another ultrasound machine was obtained capable of creating 3-D images. The medical center was one of the first in Texas to have such a unit. Sonohysterography had also been established, allowing physicians using ultrasound to view a woman's endometrial cavity for polyps, tumors or other abnormalities that could cause uterine bleeding.
"A Privilege to Learn from So Many at the Forefront"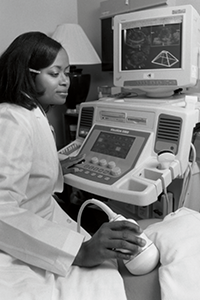 Cecelia Brewington, a professor of radiology and Community Radiology chief at the time of this writing, completed her residency training at Parkland hospital in 1995, and was then medical director of radiology at Aston. She credited the training she received at UT Southwestern with preparing her for radiology's ever-changing landscape.
"It's surreal to consider how much radiology has changed and what a privilege it's been to learn from so many of the folks who were at the forefront," she said.
"Dr. Parkey, the Curry brothers, so many others, they came up with a foundation we've been able to use as a stepping stone to reach the next level."
As a child, Dr. Brewington was inspired to become a doctor because her younger brother had sickle cell disease. She wanted to go into medicine to help him and others. During her residency, two rotations peaked her interest: internal medicine and radiology.
"Radiology became the winner because I was drawn to all the new techniques and technology," Dr. Brewington said. "There was a continuous growth of possibilities for making diagnoses and coming up with new treatments and therapies, which went back to my initial roots for why I wanted to go into medicine."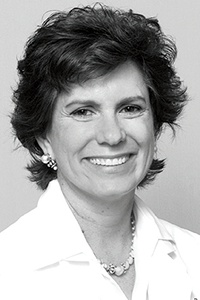 Diane Twickler, who had a dual appointment as professor of obstetrics and gynecology at the time of this publication, became a mentor for Brewington. Her dual appointment offered referring physicians and patients an advantage in dealing with complex maternal-fetal cases.
The medical center's obstetrics and gynecology ultrasound service was the first unit in Texas to be nationally accredited by the American Institute of Ultrasound in Medicine. In addition to providing 3-D ultrasound (and, eventually, four-dimensional), UT Southwestern was one of only a handful of medical institutions in the nation to offer fetal MRI for particularly complex cases that required a higher degree of resolution.
"We can do fetal MRI at any time throughout gestation, but the preferred times are to answer important clinical questions at 21 to 22 weeks, or to anticipate what is going to happen closer to delivery, usually around 32 to 34 weeks," Dr. Twickler said. "Usually, I am asked to answer a very specific question, as opposed to global information that an ultrasound can answer. Referring physicians want to look deeper and make sure there is nothing else going on."
Examples of the types of conditions that Dr. Twickler investigated include problems with the central nervous system or head, problems with the chest or kidneys, congenital diaphragmatic hernias, and complications of twinning.
Local Advances Attract International Attention
In 1997, eight years after opening, Zale Lipshy University Hospital's neuroangiography suite was drawing patients from South America and Europe. At the time, UT Southwestern was one of only two medical centers in the nation performing an experimental procedure using platinum microcoils to treat patients with ruptured brain aneurysms.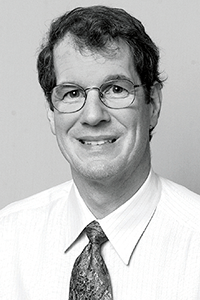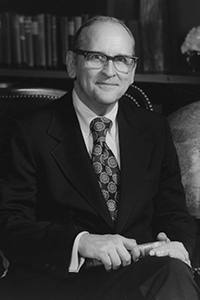 "Tremendous advances in technology have been made to enable this kind of work," said Phillip Purdy, then director of neuroradiology. "We are just starting to scratch the surface with these coils, too. They're going to get better and better."
Dr. Purdy would become first holder of the Orien and Jack Woolf, M.D., Distinguished Chair in Neurosurgery and Neuroangiography. Woolf was a pioneer in neurosurgery, and his wife made the gift to honor her husband's memory.
By this time, Lori Watumull, M.D., a UT Southwestern graduate and professor of radiology at the time of this publication, had joined Mary Ann Mullican at Zale Lipshy.
"UT Southwestern is the only place I've ever practiced medicine," Dr. Watumull said. "I was one of the 'lucky' ones to have the opportunity to take the oral boards. Residents now take final certification exams that are entirely computer based. The oral boards were very intense, but to the new generation of radiologists I imagine they seem archaic.
Also in 1997, Frederick Bonte, then director of the Nuclear Medicine Center, received the President's Award from the American College of Nuclear Physicians (ACNP), the organization's highest honor, in recognition of his pioneering work using radioactive materials in diagnosing diseases, especially of the heart and brain.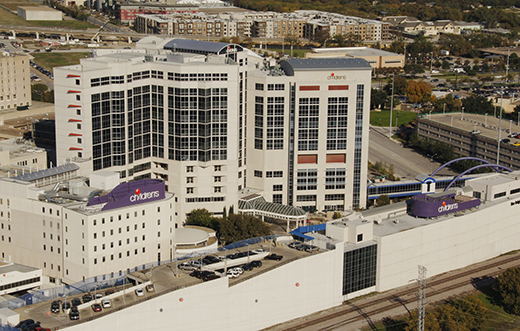 "The first reason I chose Fred — and there are many reasons — was because of his reputation and prowess as an educator," said David Brill, M.D., who trained under Bonte at UT Southwestern and was then president of the ACNP. "He has touched many, many lives of younger colleagues and shepherded us all. He's also a well-known researcher whom we look to for advances, and as a co-founder of the American Board of Nuclear Medicine, he was instrumental in developing nuclear medicine into a medical specialty."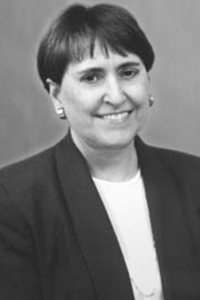 Two years later, President Clinton appointed Greta Joy Dicus chair of the United States Nuclear Regulatory Commission (NRC). A UT Southwestern graduate and a student of Mary Esther Gaulden, the radiation biologist was first nominated by the president to serve as an NRC commissioner, in 1996. Dicus was the second health physicist to hold the position. While commissioner, she served as the NRC representative to the Joint Coordinating Committee for Radiation Effects Research.
At the start of the new millennium, UT Southwestern acquired St. Paul Hospital, and Zale Lipshy University Hospital assumed responsibility for its management. Not only was St. Paul's location highly desirable, the purchase nullified the need to expand Zale Lipshy. It also served as a convenient connection between the medical center's north and south campuses.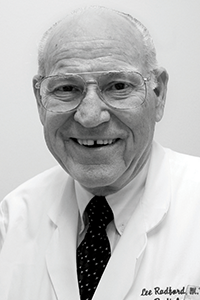 Lee Radford spent 23 years as chairman of diagnostic radiology at St. Paul. For more than two decades he and Fred Dunn, M.D., posted images on a bulletin board just inside the doors leading to the hospital's radiology department. In its heyday, "The Case of the Week" became a regular battle of brains as emergency room doctors, surgeons and general practitioners tried their hand at using the images to make a diagnosis. Radiology residents also participated, but the contest was off-limits to staff radiologists. Radford said it was a rare occasion when he and Dunn didn't find the answer box overflowing with possible diagnoses.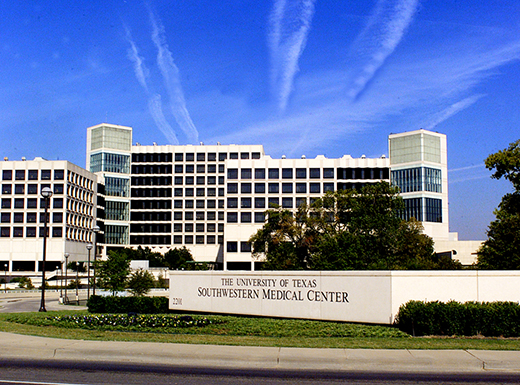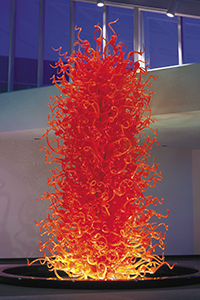 At north campus, three biomedical towers were added to the existing medical imaging facilities: the Simmons Biomedical Research Building, opened 1993, the Nancy B. and Jake L. Harmon Biomedical Research Building, opened 1995, and the Seay Biomedical Building opened, opened 1999. The matching, interconnecting buildings were intentionally designed to encourage the mingling of researchers and clinicians to bring out the best in both.
The Seay building was the first north campus tower to house patient facilities, which included the Center for Breast Care. The center provided a comprehensive, team approach to diagnose, prevent, and treat both benign and malignant diseases of the breast.
Evans Returns to UT Southwestern
In 2002, Phil Evans returned to UT Southwestern, where he received his medical degree in 1972, to be professor of radiology and director of breast imaging. He had directed the breast center at Baylor University Medical Center since 1984.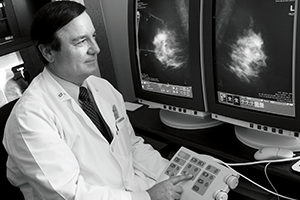 "I'd known Dr. Parkey for years, and we always ran into each other when traveling to the American Board of Radiology examination in Kentucky," Evans remembered. "I'd see him either on the plane coming or going to the meeting or at meals and he'd always say to me, 'So when are you going to leave Baylor and come to UT Southwestern?' And I'd always tell him I didn't know. Then Dr. George Peters came to Southwestern to be director of the Center for Breast Care in the Seay building and it was a great opportunity to provide high-quality medicine to a larger number of patients."
Beloved by patients, George Peters, M.D., was one of the nation's pre-eminent breast cancer and breast care specialists. After experiencing a heart attack, Peters retired, leaving Dr. Evans to take over as director of the Center for Breast Care. His leadership in multi-institutional studies would pave the way for the nation's switch from film to digital mammography and improve breast cancer screening for high-risk patients by combining mammography with ultrasound.
The same year Dr. Evans arrived, the Department of Radiology acquired a PET-CT scanner that allowed physicians to simultaneously perform a positron emission tomography (PET) scan and computerized tomography (CT) scan. PET scanners and CT scanners were not new, but the ability to perform both scans simultaneously was. And that ability enabled doctors to locate tumors and other abnormalities with greater precision.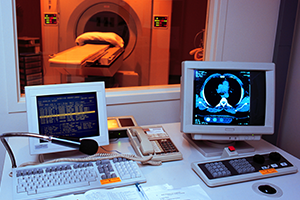 Another CT scanner was also purchased and installed at the Aston Center. Sixteen separate slices could be produced in one revolution of the camera instead of one scan at a time. The device performed most routine studies (cardiovascular scans and lung analyses) in 15 seconds or less. On average, 30 scans per day were being performed with the scanner after its installation.
In 1998, Dr. George Curry, then residency director in diagnostic radiology at UT Southwestern, and Jerry Arndt, M.D., former residency director at Baylor University Medical Center, approached Dianna Otterstad about starting an association of radiology program coordinators. Dr. Otterstad, then education coordinator at UT Southwestern, worked with Dr. Arndt to measure interest among coordinators throughout the nation.
Responses were overwhelmingly positive and, with the blessing of the Association of Program Directors in Radiology, the Association of Program Coordinators in Radiology (APCR) was established. Otterstad served as the organization's first president and was later recognized with its Outstanding Coordinator Award, in 2006.
At the dawn of the 21st century, UT Southwestern and the Department of Radiology continued experiencing exceptional growth. And the philanthropic efforts of a Texas governor were about to take things to a whole new level.