Although Neil M. Rofsky never trained at UT Southwestern, the medical center had a role in his education. After receiving his bachelor's degree in biochemistry from the University of Maryland in College Park, Maryland, he planned on specializing in internal medicine. While pursuing his medical degree at New York Medical College in Valhalla, New York, he took an elective course in radiology during his last month of medical school that he said "showed him the light."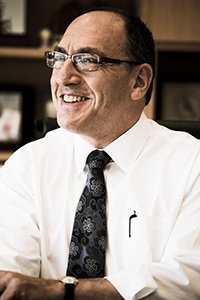 Dr. Rofsky began applying for a radiology residency program during his internship in internal medicine at Middlesex University Hospital in New Brunswick, New Jersey, which led him to Naomi Alazraki, M.D., then chief of nuclear medicine at the University of Utah Medical Center in Salt Lake City. Under her guidance, he completed fellowship training there in nuclear medicine.
"One of my professors was a gentleman named Frederick Datz, and all he talked about was his nuclear medicine training at UT Southwestern under a guy named Dr. Bob Parkey," Dr. Rofsky said. "He'd say, 'I learned this from Parkey,' 'Parkey told me this,' and 'Parkey told me that.' So, indirectly, I was influenced by Dr. Parkey."
Dr. Rofsky then returned to New York for radiology residency training at the New York University Medical Center, where he remained to complete advanced training through a fellowship program in abdominal imaging and MRI under the mentorship of Morton Bosniak, M.D., Alec Megibow, M.D., and former UT Southwestern faculty member Dr. Jeffrey Weinreb.
Dr. Rofsky would become chief of MRI at Beth Israel Deaconess Medical Center and a professor of radiology at Harvard Medical School in Boston. There, he pioneered the development and application of several advanced imaging techniques, including noninvasive magnetic resonance angiography and noninvasive three-dimensional (3-D) approaches to measure liver fat and iron within the span of a breath hold. Relocating to Texas had never been considered — until UT Southwestern came calling.
"At first I wasn't keen on becoming chair," Dr. Rofsky remembered. "I'm a native New Yorker, and settling in Boston had seemed like a big move. I decided to visit the campus to more or less politely say, 'I've looked, no thanks.' But then I came and found excellent resources and a supportive environment."
"The administration was very forthcoming about wanting a world-class radiology department. I realized something spectacular could be achieved, and the department's successes would be the medical center's pride."
In addition to serving as department chair, Rofsky continued his career-long research efforts to develop novel approaches to detecting and monitoring prostate, liver, and renal cancers through the use of high spatial resolution and physiologic-based MRI techniques.
Major Changes for Parkland and UT Southwestern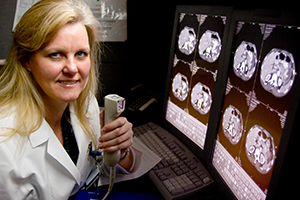 Beyond the radiology department, major changes were underway. In 2010, ground was broken on a new Parkland campus after Dallas voters overwhelmingly supported replacing the aging hospital with a new facility.
Julie Champine, M.D., a professor of radiology at the time of this writing, came to UT Southwestern for her internship and residency training. In 1993, she completed fellowship training in MRI and eventually became chief of radiology at Parkland, serving in that role for more than two decades.
"I was attracted to the training program because it was truly hands-on, and there were several women faculty members," Dr. Champine said.
"For many years, every radiology department at UT Southwestern hospitals and affiliated hospitals were run by female chiefs. When I became chief of radiology at one of the largest hospitals in the country, both Drs. Parkey and Bonte were extremely forthcoming with advice and guidance."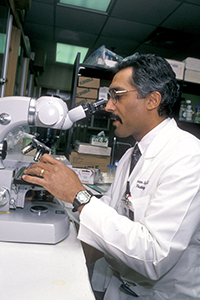 Orhan Öz, M.D., Ph.D., professor of radiology and holder of The Wechun Pak Professorship of Bone Biophysics at the time of this publication, also came to Parkland during the 1990s and eventually became the hospital's medical director of nuclear medicine. He had decided to enter the medical profession after watching his grandmother deal with cancer. He later realized the field allowed him to combine scientific investigation with helping people, both interests dear to his heart. "I was advised to consider UT Southwestern and Parkland for radiology residency training by Dr. Barton Lane, the student advisor for radiology at my alma mater, Stanford University," Öz said. "He was familiar with the program through a friend and colleague, Dr. Helen Redman, and he thought it would meet my desire for a region with affordable housing for families, and my learning style. I visited the campus and interviewed with the chairman, Dr. Robert Parkey, and we really hit it off. It was immediately obvious he was a different type of thinker than most chairmen I had met." Dr. Öz said the two shared stories about spending time on farms and rural areas, as well as their mutual sense of responsibility to give back to those less fortunate. Working at Parkland helped him develop confidence, Dr. Öz added, "because of the sheer volume of patients and the variety of cases."
"The close proximity of basic science departments to the hospital during my residency allowed me to pursue clinical training and scientific research nearly seamlessly."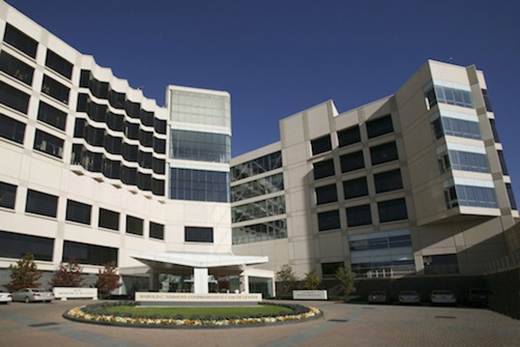 Parkland's new hospital would not be the only one in Dallas. In 2010, the UT System Board of Regents and the Texas Higher Education Coordinating Board approved plans for an $800 million state-of-the-art University Hospital at UT Southwestern. St. Paul's, which opened in 1963, had become too costly to maintain and renovate as an academic medical center.
That same year, The Harold C. Simmons Cancer Center at UT Southwestern became the first medical center in North Texas to attain National Cancer Institute (NCI) designation, a prestigious distinction held by only the top-tier cancer centers nationwide.
"NCI cancer center designation is a national benchmark, and our selection provides welcome confirmation of the exceptional quality of cancer discovery and patient care at UT Southwestern," Daniel Podolsky said in a press release. "It places the Simmons Cancer Center among the most elite centers in the country for advancing cancer research and providing cancer care."
Ralph Mason Creates a New Technique
Ralph Mason, Ph.D., conducted some of that research. A professor of radiology and director of the preclinical Cancer Imaging Program at UT Southwestern at the time of this publication, Mason focused on using various imaging methods to gauge tumor development and determine how tumors respond to therapy.
Dr. Mason led the development of a new technique known as BOLD (blood oxygen level dependent) MRI, which can detect oxygen levels in tumors without the need for an invasive procedure. Patients need only be able to breathe in oxygen while undergoing an MRI procedure. Doing so could help oncologists develop more personalized therapies.
Further research determined countering hypoxic and aggressive tumors with the "oxygen challenge" coincided with a greater delay in tumor growth in an irradiated animal model. Smaller tumors were found to be significantly better oxygenated than larger ones, confirming previous investigations that showed a range of hypoxic environments depending on the tumor size. The next step would be clinical trials to assess tumor response to radiation therapy.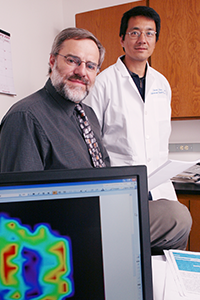 Dr. Mason and his colleagues were also among the first to show that a technique called bioluminescence imaging (BLI) could be used to determine the effectiveness of cancer drugs that choke off a tumor's blood supply. Although MRI was the gold standard of medical imaging, BLI had its advantages. The noninvasive procedure allowed detection of cell viability not accessible by MRI and was less costly.
"Ultimately, the MRI is much more sophisticated and can do more, but BLI is very straight-forward," Dr. Mason said in a news release. "It's perfect for evaluating new classes of drugs designed to cause acute vascular changes in tumors because the tests are inexpensive and easy to do."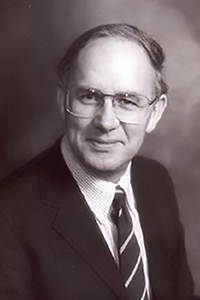 At the suggestion of Laurance "Laurie" Hall, Ph.D., a world expert on MRI, Dr. Mason came to UT Southwestern in 1989 as a postdoctoral researcher after earning his doctorate at Churchill College in Cambridge, England. He joined the laboratories of Ray Nunnally and Peter Antich, and quickly decided to stay in Dallas.
"One of the things that really attracted me to Southwestern, and has kept me here, is the incredible cordiality," Dr. Mason said. "Texas is known for its hospitality and that carried over into the lab. I have always felt welcomed with open arms. Southwestern has a strong tradition of collaboration, which provides opportunities for significant, pioneering research. "
Small Animal Imaging Lab Established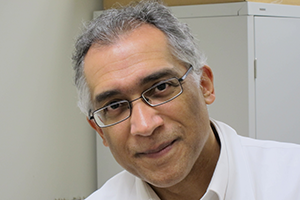 In 2008, Dr. Öz worked with Xiankai Sun, Ph.D., an associate professor of radiology and director of the Cyclotron and Radiochemistry Program (CRP) at the time of this publication, and Dr. Jon Anderson to establish the Preclinical Nuclear Imaging Laboratory to provide scientists with the ability to perform small animal positron emission tomography (PET) imaging. Then, in 2011, Dr. Öz oversaw efforts to secure a new single-photon emission computed tomography (SPECT) scanner to study animal models relevant to cancer, autoimmune diseases, metabolic disorders, and other conditions. Although UT Southwestern radiology researchers had previously designed custom SPECT scanners for small-animal imaging, he said the new machine enabled researchers to obtain very high-resolution images of organs and determine disease mechanisms, severity, progression, and regression in small animals at high-output rates not previously possible.
"For the first time, we'll be able to image two or even three processes simultaneously in living animals," Dr. Öz said in a press release. "It also enables us to monitor infections and organ function after genetic or therapeutic manipulation and to track stem cells."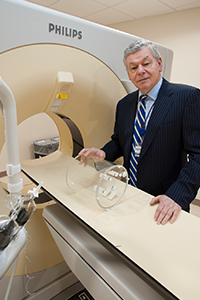 Subsequently, the three joined forces, led by Dr. Sun and partnered with other investigators, to secure a cyclotron to create radioactive isotopes for use in biomedical imaging to detect and monitor diseases in the body noninvasively.
The same year, Robert Lenkinski, Ph.D., was recruited to assume the position of vice chair of research in the radiology department. He had worked closely with Rofsky for a decade at Beth Israel. Together, they built an MRI division that spanned technical development, translational research, and first-rate clinical body MRI.
"Neil and I believe in 'team science' and that no single person can accomplish everything on their own," said Dr. Lenkinski, who held the Charles A. and Elizabeth Ann Sanders Chair in Translational Research at the time of this publication, in addition to the Jan and Bob Pickens Distinguished Professorship in Medical Science, in Memory of Jerry Knight Rymer and Annette Brannon Rymer and Mr. and Mrs. W. L. Pickens. "It's much more about the department doing well than just the individual doing well. I have a sports background and compare it to basketball. Do you want to be the top scorer in the league or do you want to win the championship? They don't always go together. If we win the championship, everyone is happy."
Under Dr. Lenkinski's leadership, the research program pursued several goals: development, validation and application of magnetic resonance spectroscopic and multi-nuclear imaging methods for the study of human disease; development of targeted molecular imaging agents; and development and validation of a number of quantitative MRI methods. These included arterial spin labeling, dynamic contrast enhanced MRI, and diffusion weighted MRI for the study of human disease.
Ivan Pedrosa Follows His Mentor to Dallas
Another radiologist who came to Dallas from Boston was Ivan Pedrosa, M.D. An associate professor and chief of the MRI division at the time of this publication, Dr. Pedrosa first met Dr. Rofsky during an elective rotation at New York University (NYU) Medical Center that he completed as part of his residency training at the Hospital Clínico San Carlos in Madrid, Spain.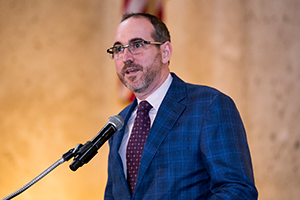 "During the fourth year of residency in Spain you're allowed to request an elective abroad, lasting usually three or four months," he said. "I was interested in abdominal imaging and knew NYU was one of the best places in the United States. Dr. Rofsky taught me MRI and we really connected right away. We share a similar view of our specialty and what medicine should be in general. After finishing that elective, Dr. Rofsky offered me a formal one-year clinical fellowship training, which I completed with him at Beth Israel Deaconess Medical Center in Boston. We have worked closely since then."
"I trust Dr. Rofsky and felt confident moving to Boston first and then coming to Dallas with him."
Dr. Pedrosa's research program in kidney cancer focused on implementing novel MRI techniques for the correlation of imaging features and pathologic/genomic alterations (radiomics), the identification of vascular MRI measures that correlate to aggressiveness and molecular measures of angiogenesis, and the measures of tumor perfusion as an indicator of initial and acquired resistance to antiangiogenic therapies in metastatic disease. At the time of this publication, he served as co-leader of the Kidney Cancer Program at the Simmons Cancer Center and held the Jack Reynolds, M.D., Chair in Radiology.
UT Southwestern would again find itself on the international stage when Bruce Beutler, M.D., director of the Center for the Genetics of Host Defense, shared the 2011 Nobel Prize in Physiology or Medicine with two other scientists for their immune system investigations. Beutler was honored for the discovery of receptor proteins that recognize disease-causing agents and activate innate immunity, the first step in the body's immune response.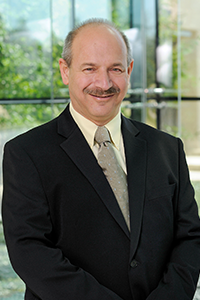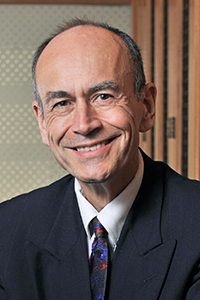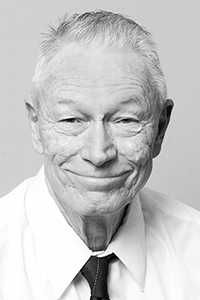 Two years later Thomas Südhof, M.D., adjunct professor of neuroscience and former chair of that department, was one of three scientists awarded the 2013 Nobel Prize in Physiology or Medicine for discovering key information about how cellular transport systems work.
Now known as The University of Texas Southwestern Medical Center, the institution could claim more active Nobel Prize laureates than any other medical school in the world.
A noteworthy passage occurred in 2012 with the death of Dr. William Kilman, who had served UT Southwestern for 40 years as a gastrointestinal radiologist and a respected teacher.
"He was the most patient and kind-hearted man you would ever meet," Dr. Champine remembered. "Everyone's favorite memory of Dr. Kilman is when he would show a resident case in conference. If the resident was completely clueless on the diagnosis, he had the kindest way of redirecting them by saying, 'Well now, that's a thought…' and then he would proceed to gently direct the resident towards a correct diagnosis. Dr. Kilman was one of the first 'old guard' to embrace new technology and digital images, and he had all his teaching files digitized very early on. When he retired, he left all his colleagues the wonderful legacy of his files, his conferences and all his teaching materials, many of which we still use adaptations of today. He was one of a kind — a gracious gentleman indeed."
That same year, UT Southwestern welcomed its 70th class of first-year medical students. The new class found a much different and improved landscape than that of their long-ago predecessors. UT Southwestern was a place bustling with 21st-century technology and some of the brightest minds in American medicine.
"Our faculty ranks among the best in the country in the areas of basic sciences, clinical sciences, and in clinical medicine," said Greg Fitz, M.D., executive vice president for academic affairs, provost and dean of the medical school. "Medical students at UT Southwestern have access to training at some of the best clinical facilities anywhere, including Parkland Memorial Hospital, Children's Medical Center Dallas, the Dallas Veterans Affairs Medical Center, and our two University Hospitals, St. Paul and Zale Lipshy."
However, two of those facilities would be decommissioned to make way for the innovative hospitals that would continue a long tradition of paving the way in medical care.