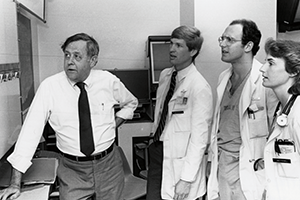 Jack Reynolds was born in Houston, where he and his family lived until they relocated to New Jersey. He attended Wesleyan University in Middletown, Connecticut, before disrupting his studies to serve as a military police officer and an Army medical technician during World War II. After the war, Dr. Reynolds returned to Wesleyan to complete his undergraduate degree before pursuing a medical education at the Columbia College of Physicians and Surgeons in New York. He received his medical degree in 1952.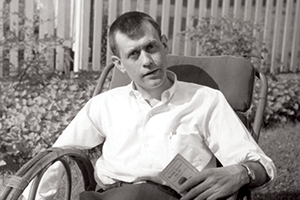 While in residency training at St. Luke's Hospital in New York, Dr. Reynolds traveled to Texas to interview for a position in the new, very small, Department of Radiology at UT Southwestern.
"I always wanted to get back to Texas, and on a vacation one year, I came as a resident to see if there were any openings," he recalled in a Center Times article.
"Dr. Bonte was the chairman, so I came to see him; he decided I was alive and was almost finished with my residency and signed me up."
Dr. Reynolds began teaching at UT Southwestern in 1957. His talents were quickly evident and the medical center specifically created a curriculum that allowed him to teach students throughout their four years. He left such an impression on students that they frequently asked to take his classes a second time. Fourth-year medical students lined up for his elective course in diagnostic radiology, which simply became known as "Jack Reynolds."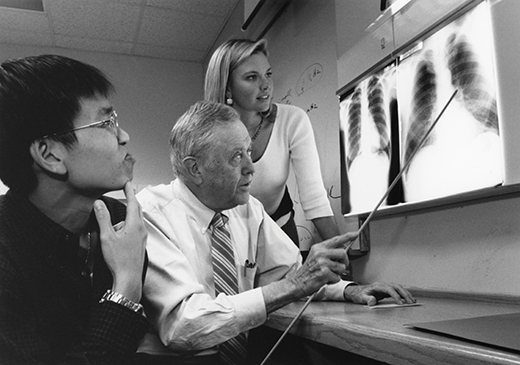 His effectiveness and dedication in the classroom were reflected by the honors bestowed upon him throughout the years. The Minnie Stevens Piper Foundation named him a Piper Professor in 1976, an honor bestowed each year on 10 outstanding Texas teachers in higher learning. In 1985, he received the Southwestern Alumni Teaching Award. The UT System Board of Regents named him an Ashbel Smith Professor in 1991, one of its highest honors.
Students frequently considered Dr. Reynolds their best teacher for a particular year, and he was selected many times by the senior class to serve as one of its marshals for graduation ceremonies. In 2001, a group of former students raised $400,000 to help establish the Dr. Jack Reynolds Chair in Radiology, which seeks to advance the careers of other outstanding radiology teachers.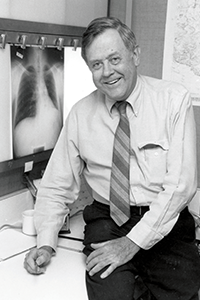 "I love it [teaching]," Dr. Reynolds once said. "It's a challenge and makes you stay informed about your subject. You get too narrow, too specialized and behind the times if you're not forced to keep up because the students make you keep up. The students are smart and ask probing questions, and if you can't answer those questions, you're not doing your job."
In addition to teaching, Dr. Reynolds wrote several books and published numerous papers. In 1965, he published The Roentgenological Features of Sickle Cell Disease and Related Hemoglobinopathies, a landmark textbook that focused on how X-ray films revealed the effects of sickle cell disease.
Dr. Reynolds and his wife, Mary Jane "Skippy," had a son and two grandchildren. He retired from full-time teaching in 1995, but continued teaching part-time until 2005. Dr. Reynolds died in 2007.