New Technologies and Techniques
When Robert Parkey became chair of radiology in 1977, he used $40,000 of the chair's fund to purchase a high field magnet from the University of Chicago. With this device, the department was able to start a fledgling research project in magnetic resonance spectroscopy (MRS). Ray Nunnally, Ph.D., a biophysicist, was recruited from Johns Hopkins University in Baltimore to head the effort.
Meanwhile, new construction at The University of Texas Health Science Center at Dallas, completed at the end of 1979, had increased available space to more than 1.5 million square feet. The university had an annual budget of $90 million, and more than 500 faculty members. Medical student enrollment had grown to 800, with new training programs in allied health sciences and graduate biomedical research attracting an additional 400 students at the bachelor's, master's, and doctoral levels.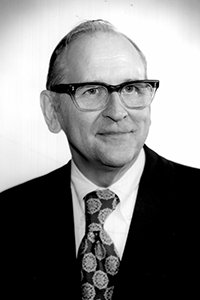 In February 1980, Dr. Frederick Bonte became the 97th president of the Dallas County Medical Society. A few months later, The University of Texas Board of Regents and the State Coordinating Board approved the establishment of a new Center for Nuclear Medicine at UT Southwestern. Upon being appointed its first director, Bonte relinquished his post as dean of the medical school.
"Over the past several years, faculty members at this institution have made a number of major contributions in the field of nuclear medicine so that we now enjoy an enviable national and international reputation in this area," Charles Sprague said in announcing the center. "To capitalize on our advantageous position, it has been decided to create a Center for Nuclear Medicine that would not only serve to coordinate the present efforts of faculty members in several different departments, but would permit us to recruit selectively additional faculty so as to strengthen the overall program."
"We are all most appreciative and grateful for Dr. Bonte's successful efforts as dean of the medical school and look forward to his equally successful tenure as director of the Center for Nuclear Medicine," Dr. Sprague concluded.
Kern Wildenthal Becomes Dean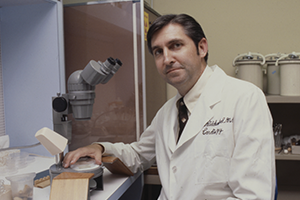 Kern Wildenthal, M.D., Ph.D., succeeded Bonte as dean.
In December, longtime radiology faculty member Edward Christensen experienced a heart attack and died at this home. He was 51 years old.
"When he arrived, the Department of Radiology was new, understaffed, and struggling to provide adequate teaching and research programs in the presence of crushing clinical demands," wrote Dr. Jack Reynolds in an essay remembering Dr. Christensen. "He soon became chief of diagnostic radiology and the department began its ascendancy."
Dr. Reynolds recalled Christensen's early investigations in which he designed a model and tested various imaging techniques for the study of pericardial effusion. Several articles dealing with grids and the physics of diagnostic radiology followed.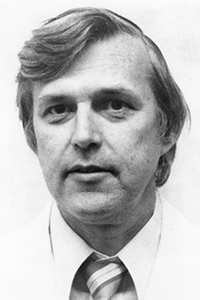 Dr. Christensen also made important contributions concerning perception of the roentgen image, using a thoracic test object of his own design. He demonstrated a particular skill and interest in pulmonary radiology, which led to a number of major publications, including definitive articles on atypical mycobacteria.
Michael Landay, M.D., a professor of radiology in the cardiothoracic division at the time of this publication, had worked with Christensen on several cardiothoracic studies, starting in the 1970s. He described Dr. Christensen as a star around whom many planets orbited, and also a wonderful mentor.
Regarding the textbook Dr. Christensen's Introduction to the Physics of Diagnostic Radiology, Reynolds wrote, "Although a modest man, he was greatly moved when he received 'fan letters' from elated examinees thanking him for helping them pass physics. He loved to teach and was very good at it."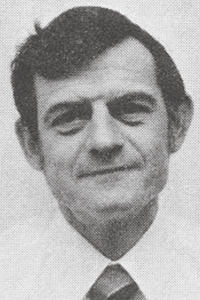 To honor Dr. Christensen, the M.R. and Evelyn Hudson Foundation established a radiology professorship at UT Southwestern. George Curry was its inaugural holder.
"We are very pleased to provide a way to pay tribute to Dr. Christensen, who meant a great deal to a great many people," said C. Wallace "Wally" Hooser, M.D., a former UT Southwestern radiology resident and then senior vice president of the Hudson Foundation.
"The professorship also finds a fitting holder in George Curry, one of the finest radiologists and teachers Texas has to offer."
Using Imaging to Warn of Stroke
The following year, Dr. Bonte and Ernest Stokely presented a report at the American Heart Association's annual meeting at the Dallas Convention Center. They revealed how computerized color pictures of the brain's blood flow could provide an early warning of stroke.
Areas of the brain "working" the hardest lit up in the pictures, while areas where stroke had deprived tissue blood flow appeared "cold." The scanner also showed the benefits of increased blood flow in patients who had carotid endarterectomies. The post-operative readouts of increased blood flow on the scanning screen were often accompanied by increased intellectual activity in the patients.
The images were acquired using a single-photon dynamic computer-assisted tomographic scanner during four-minute sessions that started when a patient inhaled radioactive xenon gas. The device was the second of its kind in the world to use inhalation of radioactive gas as a non-invasive method for making diagnoses. Dr. Stokely and his associates developed the original during his time in Copenhagen in the 1970s. With Dr. Parkey's support, Dr. Bonte raised funding for the machine, which was operated in the Nuclear Medicine Center under his direction.
"Not only are we being given an invaluable tool to work within disease states, but we will be able to check out various theories we have held about the normal brain," Dr. Bonte said in a news release. The Southwestern Medical Foundation and the Harry S. Moss Heart Trust supported the research.
Dr. Nunnally also received financial assistance. In 1981, he won a grant from the American Heart Association and was working with nuclear magnetic resonance (NMR), an experimental technique that provided information and pictures of chemical activity inside living tissues.
"This technique would allow doctors to follow how effective a treatment is for a given disease and determine whether the body's metabolism is returning to a normal state," Nunnally said in a Dallas Morning News article. "This is something we don't have in the arsenal of diagnostic tools. (Until now) there have been no clear-cut ways that don't involve an invasive procedure, radioactive tracers or the dangers of radiation."
"Lee Ann" Is Readied for Her Close-Up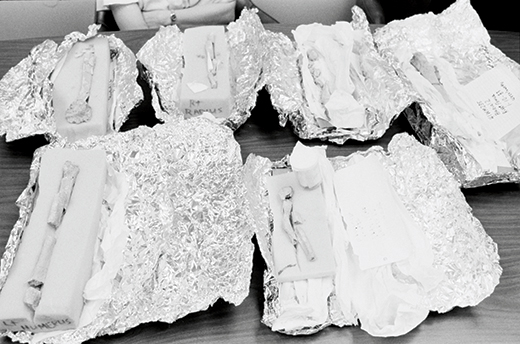 In 1983, the radiology department partnered with the Dallas Museum of Natural Science to unravel the mysteries behind one of the oldest known complete skeletal remains of a human in North America. Affectionately named Lee Ann on UT Southwestern health records, Texas Highway Department archaeologists had uncovered the remains near the central Texas town of Leander. She was thought to be 20 years old when she died 10,000 years ago.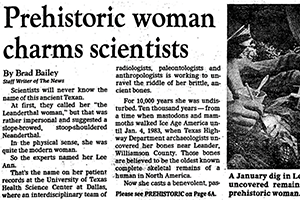 Geral Dietz, M.D., then associate professor of radiology, concluded both Lee Ann's diet and lifestyle lead to admirable health.
"Bone-wise, her nutritional status was better than our own," he told The Dallas Morning News. "She's in as good a shape as anyone you'll find running around here. The experts credit a life considerably more active than our own."
Around the same time, the Department of Radiology was seeking to bring the first clinical magnetic resonance imaging (MRI) unit outside of California to UT Southwestern. Ralph Rogers, whose leadership resulted in a taxpayer-approved expansion and enhancement of Parkland hospital, played a vital role securing the technology.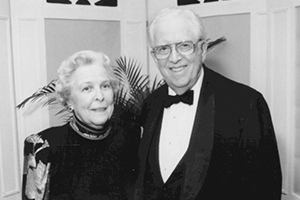 "Dr. Jim Willerson, who was here at the time, felt MR had tremendous potential in medicine," Dr. Parkey said in a Center Times article. "Ralph Rogers, a friend of the university and of Willerson, decided to support it."
Mr. Rogers helped raise more than $3 million to purchase the MRI clinical unit from a high-tech medical equipment manufacturer. Because there was no space on campus to house the device, a building was purchased and renovated at Record Crossing Road. Known as the Biomedical Magnetic Resonance Center, its first magnet was a low-field unit designed to provide images of the entire body. Once installed, the MR device was one of only 10 clinical units in the nation at the time. Dr. Nunnally served as the center's director.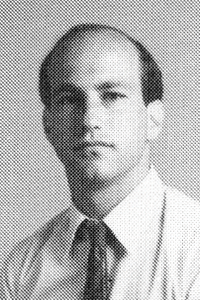 Jeffrey C. Weinreb, M.D., a former UT Southwestern faculty member and, at the time of this writing, professor of diagnostic radiology at the Yale School of Medicine, remembered that time well.
"We trained some of the first MRI technologists in the country at the Record Crossing site," he said.
"We also had one of the first fellowship programs in body MRI. Dr. Parkey had incredible foresight to pursue MRI early and hired a lot of really good people. The reason I went there and thrived is because he trusted me and let me do what I needed to. He never wanted credit, was always about letting other people shine, but believe me he was behind it all. Everybody who's been under his leadership appreciates that."
The clinical unit was divided into three sections of functional use. MR imaging of the body was under Weinreb's direction. MR imaging for neurological use was directed by Ken Maravilla, M.D. Cardiac imaging, in a joint effort between radiology and the Ischemic Heart Center, was overseen by Willerson and cardiologist Ron Peshock, M.D., professor of radiology and the department's Vice Chair of Informatics at the time of this writing.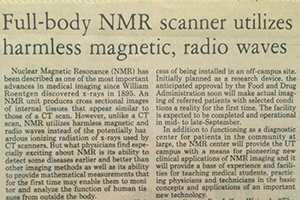 Under their leadership, significant advances were made in MRI. Cholesterol plaque was revealed in arterial walls. Brain lesions from multiple sclerosis were detected with great accuracy. Diseases of the liver, impossible to see with a CT scan, and small bone tumors growing inside marrow were found. Fetal imaging revealed problems with congenital abnormalities, such as a lack of proper lung development. Head injuries and neurologic disorders involving anatomical abnormalities could be seen with greater clarity, making diagnosis more accurate and, at times, eliminating the need for surgery.
"Radiologists' jobs have always been to produce some kind of image to show what's wrong and to do it with the least risk to the patient," Dr. Parkey said in a Dallas Morning News article. "But now, technology is permitting us to produce much clearer, sharper images that are also safer."
Dr. Weinreb said it's hard to imagine that MRI was still a nascent technology in the early 1980s. "When I started out, if you had a pain in your abdomen, they'd open you up to figure out what was going on. Within the timeframe of my professional life it all changed. CT and ultrasound played big parts, but I consider MRI the biggest innovation."
In 1985 the Biomedical Magnetic Resonance Center received a five-year, $2.7 million grant from the National Institutes of Health to become a regional biotechnology resource, to which investigators from Texas and surrounding states had access. The grant enabled the center to purchase an MRI unit that operated at a magnetic field more than double that of other whole-body MRI machines. The center became one of only nine such federally funded facilities for MRI research in the U.S.
With additional federal grants and financial assistance from Diasonics, a second magnet was obtained to expand the department's MRS effort. The second magnet's task was to monitor body metabolism and display minute chemical changes within the body. To accomplish this task, Dr. Nunnally modified the device, making it one of the first metabolic imaging magnets in the nation.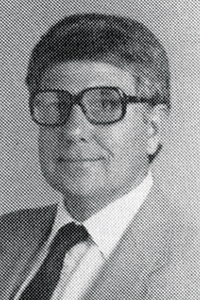 MRI growth was not the only thing on Dr. Parkey's mind. He was also looking for an expert in the field of angiography to join the department.
"The first question I asked when looking for an angiographer was 'Who is the best in the nation?'" Dr. Parkey recalled. "Everyone said Helen Redman. So I called her at the University of California [San Francisco] and told her everyone said you're the one to call. She gave me some names and then, while we're talking, started to laugh. She said, 'You're making all this sound so good, maybe I should consider.' I nearly dropped the phone. I said, 'Whoa, whoa. Let's talk about this. What would it take to get you to come?' So we talked and she came."
"One of the Premiere Women in Radiology"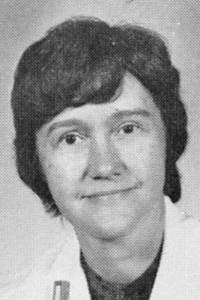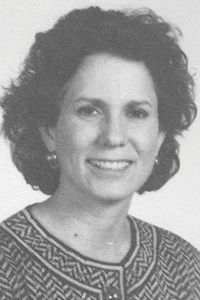 Helen Redman, M.D., was one of the first radiologists to use angiography. When the technique was introduced in the U.S., she was completing her residency at what was then known as Palo Alto-Stanford Hospital Center. Redman not only was its first woman resident, she also served as chief resident and as an acting instructor. She was an early adapter of ultrasound and was one of the first radiologists west of the Mississippi River to use a body computed tomography (CT) scanner.
Diane Twickler, M.D., a professor of radiology and the department's vice chair of academic affairs at the time of this publication, graduated from UT Southwestern in 1984, a year after Dr. Redman arrived. She went on to complete her internship, residency, and fellowship training at the medical center.
"I trained with Dr. Redman and she truly was one of the premiere women in radiology," Dr. Twickler said. "She co-authored one of the first textbooks on gastrointestinal angiography, was a national figure, and held many titles as the first woman. She was tall, prestigious, and, in many respects, quite terrifying. She had a very, very high level of expectation of everybody around her. As a student, it can be hard to appreciate that, but in retrospect you are quite grateful. She was a major pillar of the residency program when I was a resident here."
It was during this time that Nancy Rollins, M.D., was completing her internship and residency training at UT Southwestern. She would go on to become an expert in pediatric angiography and chief of the department's pediatric radiology division. Bonte remembered their first encounter.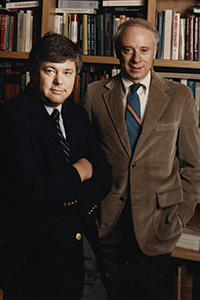 "The day after I'd left the dean's office, I reported for duty at the Center for Nuclear Medicine. A woman, almost as tall as me, emerges from the office, walks over and sticks out her hand. We shake hands and she tells me, 'I'm Nancy Rollins. I was No. 1 in my class at Galveston.' Not only was Nancy smart, she could go toe to toe with Dr. Guido Currarino, whom she did her residency under. This was no easy feat. He'd run off his fair share of residents. One day in passing he told me, 'This Rollins, she's different. Think I'm going to take her on.'"
Then, in 1985, an event occurred that ensured UT Southwestern's place in medical research history: Two months after Sprague announced his plan to retire as president, faculty members Michael S. Brown, M.D., and Joseph L. Goldstein, M.D., received the Nobel Prize in Physiology for their discoveries concerning "the regulation of cholesterol metabolism." It was the first Nobel awarded to Texas researchers, and a fitting culmination to Sprague's two decades of leadership.