Nobel Prize Winner Trained in
UT Southwestern's Department of Neurology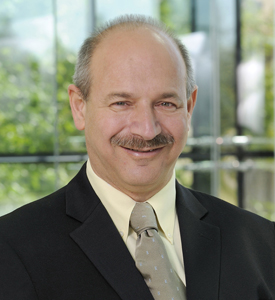 DALLAS - October 4, 2011 - Bruce A. Beutler, M.D., the new Director of the Center for the Genetics of Host Defense at UT Southwestern Medical Center became the fifth Nobel Laureate at UT Southwestern Monday when he was awarded the Nobel Prize in Medicine.
He shares the prize with two other scientists for their discoveries about how the immune system works.
Dr. Beutler received his medical degree from the University of Chicago. He then spent two years at UT Southwestern. He was an Internal Medicine intern from 1981-1982 and then trained in the neurology residency program from 1982-1983. Dr. Roger Rosenberg was Chair of the Department of Neurology when Dr. Beutler was training.
"I am very proud that a former neurology resident in our program has shared in winning this year's Nobel Prize in Medicine," said Dr. Rosenberg. "Dr. Beutler was a wonderful neurology resident. He was thoughtful, compassionate and dedicated to excellence in evaluating and caring for his patients."
Dr. Beutler left the residency program to take a position as a postdoctoral fellow at Rockeller University in the laboratory of Anthony Cerami.
"It was clear to me then that he was committed to a career in basic science and that with his motivation, intelligence and insights into important scientific questions, he would succeed," said Dr. Rosenberg. "He has exceeded immeasurably our expectations and all of us are thrilled and delighted with his accomplishments and recognition."