Debra Clamp named new Neurology Clinic Manager
By Julie Kirchem, Neurology Information Services
DALLAS - May 22, 2013 - Her name is familiar to most in the Department of Neurology and Neurotherapeutics because Debra Clamp has been with the Department since 1996, most recently as Billing Manager. In that role, Clamp created a streamlined and highly effective billing operation known for its superior customer service.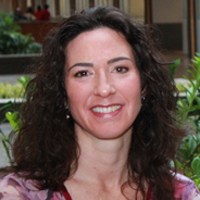 Now, she is headed back to the neurology clinic where she was supervisor from 1996 until 2000.
"I'm excited to be back in the clinic. I loved all the people and especially the relationships with the staff, patients, and people all over campus," Clamp said.
Clamp was chosen as the new clinic manager after an extensive search.
"Debra has the experience and the drive to take the clinic to the next level," said Matt Stowe, Department Administrator. "She is great at relationship-building and making sure her employees have what they need to do their jobs at the highest level possible."
Clamp says one of her first goals is to provide training, education and the necessary tools for employees.
"We are going to provide the best customer service and patient care on campus," she said. "I want us to be the practice where others look at us and ask 'how did they do that?' "
Clamp has already identified several areas for improvement in the clinic including better physician access for patients.
"We need to engage our physician extenders much more because they can really help with our patient volume," Clamp said. "They do a great job with that in the MS Clinic and we are going to emulate that here."
Clamp's first day as Clinic Manager was April 1.