DaiWai Olson, R.N., Ph.D., brings rare combination of nursing expertise and clinical research to the neurocritical care team
By Julie Kirchem, Department of Neurology and Neurotherapeutics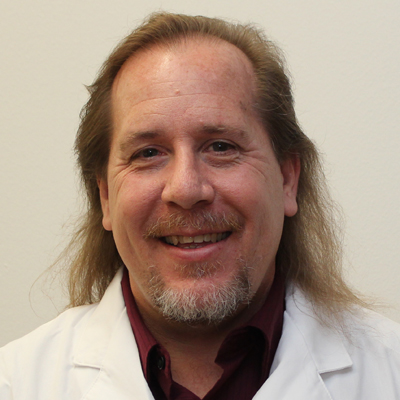 DaiWai Olson, R.N., Ph.D., is among only a handful of nurses in the country who are conducting clinical research studies of neuro ICU patients. Dr. Olson joins the Neurocritical Care Team at UT Southwestern as a principal investigator,co-researcher and bedside nurse.
"I left Duke to come to UT Southwestern for the opportunity to work with a group of people who are collaborating on a team with a goal in mind," he said. "There is a team of clinicians and researchers here who want to do clinical research. That's what I love. "
Dr. Olson is the principal investigator for clinical studies that seek to measure the impact of nursing care on critically ill patients.
"As a nurse, a lot of what I do is physician-directed. The doctor decides that a patient can get out of bed, but when does that happen, how does that happen?" he explained. "Nurses are the eyes and the ears for the physician and, in the neuro ICU, that piece hasn't been explored much."
Dr. Olson says the team approach at UT Southwestern is critical for research in the ICU because a potential subject can arrive at any time. Every team member needs to know about the current clinical studies and be ready to recruit patients at all hours. Dr. Olson will support faculty with their studies as well as conduct his own.
"Our patients come in 24/7 so this can't be a nine-to-5 job. The team that Chris Madden and Chris Hall and Venkatesh Aiyagari have put together is very supportive. Someone has to be there who knows the project."
While at Duke University, Dr. Olson was the principal investigator for several studies including one that looked at the potential benefit of chest compressions.
"Some patients weren't getting this therapy because of a fear that it would hurt their brain. It turns out that wasn't true. In all cases, it helps the lungs, in some cases, it helps the brain too, but, it doesn't hurt the brain."
Dr. Olson sees his research as challenging conventional wisdom to find a better way and he believes UT Southwestern is the best place to seek improved ways of taking care of ICU patients.
"The Neuro ICU group with Chris Hall has been phenomenally aggressive and nationally respected for their research projects," Dr. Olson said. There is an energy and a hunger here -- UT is going places," he said.