The UT Southwestern Graduate School of Biomedical Sciences is committed to giving students the skills, opportunities, and encouragement to become true problem-solvers in the biological, physical, and behavioral sciences. Programs are designed to create leaders in research and education who will make significant contributions to the advancement of biomedical research and human health.
Ph.D. Programs
The UT Southwestern Graduate School of Biomedical Sciences offers Ph.D. degrees in basic and clinical sciences. The Graduate School provides researchers the education and training needed to advance biomedical research and to make significant contributions to the generation and dissemination of knowledge.
Basic Biomedical Sciences Program =Umbrella
Basic Biomedical Sciences Program Core Curriculum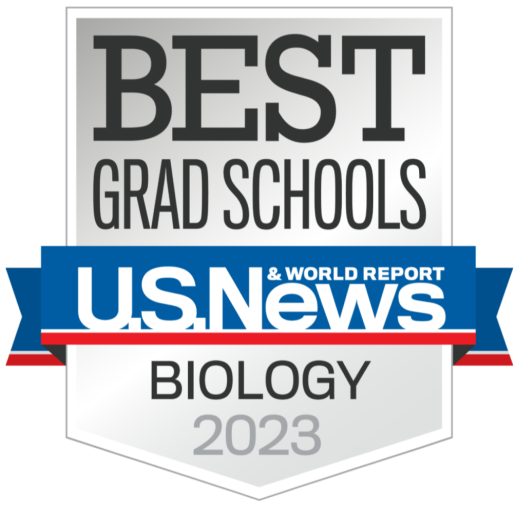 Eight of the basic science Ph.D. programs are united under one Basic Biomedical Sciences umbrella program that admits a single cohort of first-year students and requires them to complete a common curriculum during the first year. The core course, a minimum of two laboratory rotations, and thorough responsible conduct of research training comprise the common curriculum. Students in this umbrella program typically join individual Ph.D. programs during the second semester.
Second-year students from the umbrella program take a qualifying exam to officially become a candidate for a Ph.D. in their chosen program. During the second year, students are also expected to assemble a dissertation committee composed of faculty members who will oversee their research during graduate training.
The Biomedical Engineering Ph.D. Program and the Organic Chemistry Ph.D. Program have separate and independent curricula that may or may not share some elements of the umbrella core course. See each individual program for details.
NOTE: Clinical Psychology Ph.D. students do NOT participate in the Basic Science Core Curriculum. The Clinical Psychology Program admits first-year students directly into their APA-accredited training program with a separate curriculum.
Ph.D. Tracks
Along with 10 basic science Ph.D. programs, we offer two tracks for students who may have a specific interest in one of these areas. Students wanting to pursue a track must enroll in one of the Ph.D. programs and supplement the program with track requirements.
Perot Family Scholars
Medical Scientist Training Program (MSTP)
Non-Degree Programs
Postdoctoral Training Program