Neuroscience Ph.D. Program
About the Neuroscience Program
Neurobiology is a field defined not by a specific intellectual approach or experimental technique, but rather by its subject matter: the cells of the nervous, sensory, and muscular systems. The Neuroscience Program faculty is engaged in research focusing on cellular and molecular neurobiology, and behavioral neuroscience. Their work is laying the foundation for the next generation of treatments for neurological disease and mental illness.
Research topics of particular interest in the Neuroscience Program include:
Membrane biophysics, especially the operation and modulation of ion channels
Neuronal organelle traffic, particularly the synthesis, axonal transport, and release of synaptic and secretory vesicles
Developmental neurobiology
Neurogenetics of invertebrates and vertebrates
The molecular and cellular basis of complex behavior
Neuroscience Seminar Courses
The Neuroscience Program offers a series of advanced graduate seminar courses designed to not only provide knowledge about a given topic, but also to confer a detailed understanding of experimental procedures and to promote clear presentation of ideas and arguments.
Course topics include:
Developmental neurogenetics
Neurotransmission
Molecular motors
Ion-channel modulation
Sensory maps
Genetic neurological diseases
Memory and long-term potentiation
Neuronal circuits and behavior
Neuronal cytoskeleton
Participation in seminars, elective courses, journal clubs, and works-in-progress seminars contributes to each student's success.
Students interested in joining the Neuroscience Ph.D. program should apply to the interdisciplinary umbrella program within the Division of Basic Science. First-year students complete a core curriculum that includes a core course, three or four laboratory rotations, and training in the responsible conduct of research. Students who perform satisfactorily in the first semester core course are qualified to enter the Neuroscience Graduate Program.
Message from the Program Chair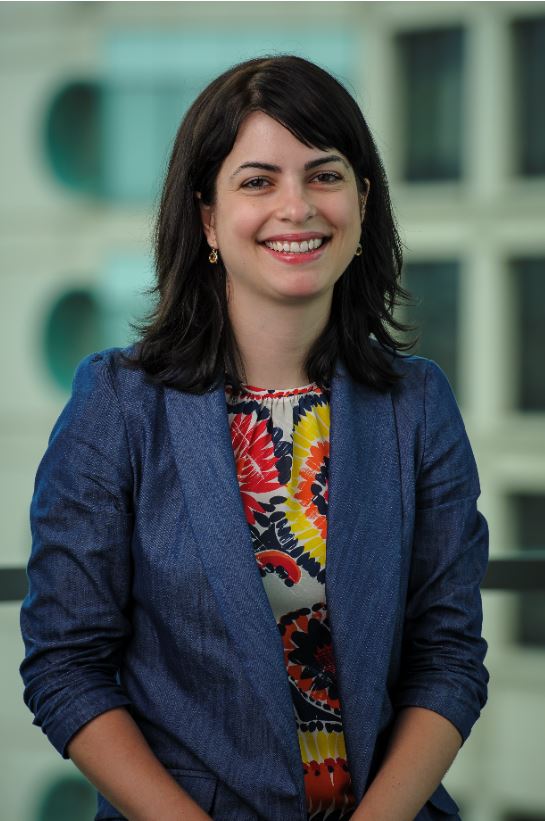 Genevieve Konopka, Ph.D.
Associate Professor, Neuroscience
Graduate School: Harvard University

"The brain is a world consisting of a number of unexplored continents and great stretches of unknown territory." --Santiago Ramon y Cajal
The human brain has been called "the most complex object in the universe." While the field of neuroscience has made significant progress over the past century in understanding the brain, we have only begun to scratch the surface of truly understanding its complexity. The Neuroscience Graduate Program at UT Southwestern provides a strong foundation for tackling challenges associated with uncovering the mysteries of the nervous system. Students take coursework that covers fundamental knowledge of how nervous system cells develop, function, form circuits, and direct behaviors. Journal clubs are developed around current students' interests and have covered topics as diverse as the history of ion channels, sensory systems, neurotechniques, and disease-focused topics. Our faculty are internationally-recognized leaders in their respective fields and their research programs cover every aspect of modern neuroscience ranging from neurogenetics, neurodevelopment, biophysics, neurophysiology, systems neuroscience, and behavioral neuroscience. Experimental systems include numerous species such as worms, flies, zebrafish, mice, rats, songbirds, and humans. Research in Neuroscience Graduate Program labs focuses on both normal mechanisms of nervous system function as well as disease-relevant processes.