Mechanisms of Disease and Translational Science
The Mechanisms of Disease and Translational Science (MoDTS) Graduate Track is designed to train Ph.D. students to become leaders of the next generation of translational scientists.
Translational research refers to the "process of turning observations in the laboratory, clinic, and community into interventions that improve the health of individuals and the public from diagnostics and therapeutics to medical procedures and behavioral changes."
Research Opportunities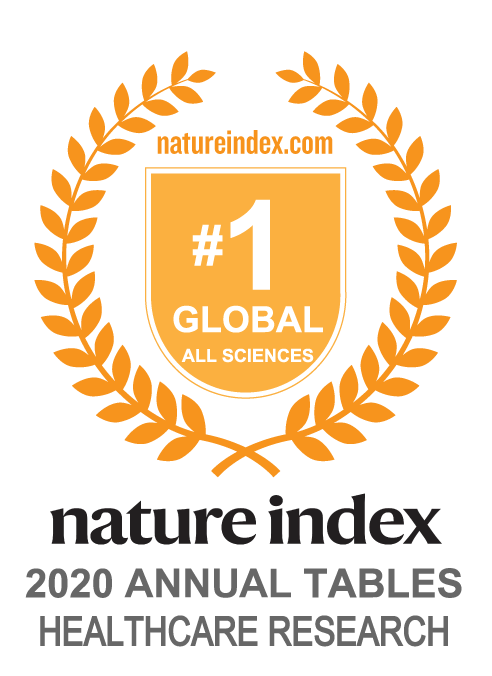 MoDTS students will focus on laboratory research that has the potential for translation. Students will:
Have new opportunities to study human diseases at the interface between basic and clinical sciences
Be empowered to work with other members of scientific teams such as clinical researchers to spearhead the bidirectional translation of discoveries between the "bench" and "bedside" to improve human health.
Unique Curriculum
The MoDTS track is overlaid on the Basic Science Graduate Programs, and its curriculum is superimposed on those of the existing Basic Science Ph.D. Graduate Programs.
The MoDTS curriculum is designed to provide cross-disciplinary training that includes basic, translational and clinical sciences, and mentored clinical experiences.
MoDTS kicks off at the fall semester of graduate year one (G1) and ramps up in the summer before year two (G2).
Most the MoDTS required courses will fulfill the graduate program's elective course requirements. Students will be able to work on their dissertation research while taking MoDTS courses and its unique practicum experiences.
How to Apply
MoDTS welcomes applications from anyone who has matriculated into to the Division of Basic Science (DBS) in the Graduate School of Biomedical Sciences. MoDTS is committed to increasing diversity in the translational science workforce. Students from historically underrepresented ethnic groups are particularly encouraged to apply.
MoDTS will accept applications from students who have completed their qualifying exam. Information about the application process will be provided during the first year.
Acceptance to MoDTS will be based on multiple criteria, particularly the student's passion for medically oriented translational research. Up to eight new students may be accepted in the first round. If MoDTS is oversubscribed, applicants may be placed on a waiting list.
Qualifying Exam
The qualifying exam for the Mechanisms of Disease and Translational Science Track will be administered by the student's home graduate program, with input from MoDTS. Students are required to develop a proposal based on their current thesis research. The specific aims of the research should be hypothesis-driven, and most will propose basic science studies, similar to the format for non-MoDTS students.
Exam Elements
One specific aim must have a translational emphasis. In this aim, students will propose experiments that use biologic materials (such as blood, cells, tissues) derived from a targeted patient population. The translational study should be doable, and the student should establish feasibility.
During the oral exam, the student is expected to give a brief presentation of his or her research proposal. This presentation will be followed by a question-and-answer session that will cover broad areas related to the entire research proposal.
Exam Committee
The qualifying exam committee will include faculty members from graduate programs in the Division of Basic Science. The inclusion of one physician investigator is encouraged.
Continued Grant Support
The MoDTS Graduate Track was a Howard Hughes Medical Institute (HHMI)-sponsored Med into Grad Initiative. After the Med into Grad Initiative ended, MoDTS was awarded a five-year NIH Molecular Medicine Predoctoral Research T32 Training Grant, which was renewed in 2019.
Meet the Program Director
"The primary goal of this curriculum is to create a new breed of Ph.D. translational scientists capable of targeting their research programs to address unmet therapeutic and diagnostic needs of the future."
Professor
See Dr. Carroll's Full Message