Students interested in joining the Immunology Ph.D. program should apply to the interdisciplinary umbrella program within the Division of Basic Science.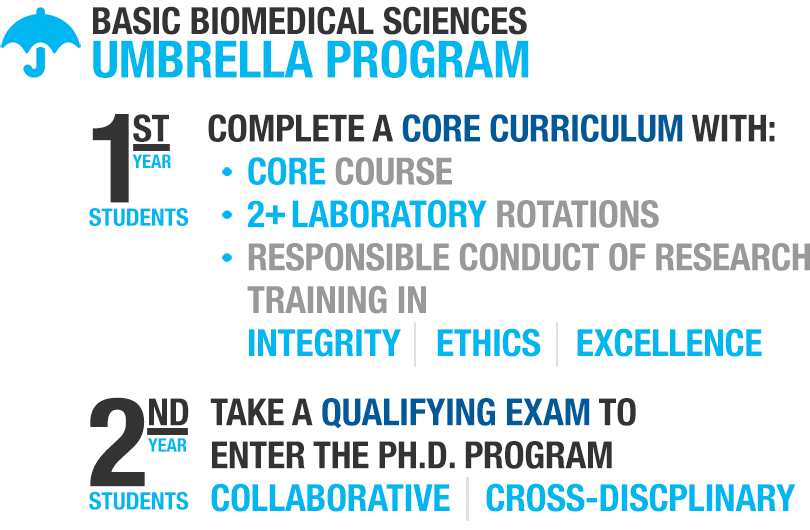 About the Immunology Program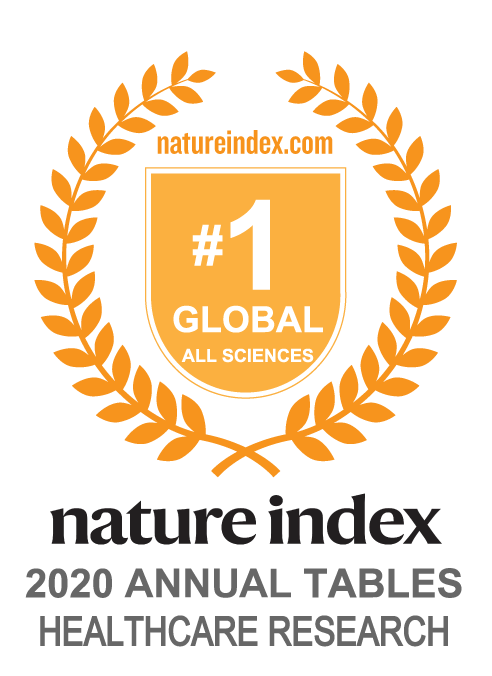 The Immunology Graduate Program provides a broad-based education in immunological research that prepares students for a wide range of career opportunities. Faculty members, drawn from both basic science and clinical departments, offer research training opportunities in a variety of topics, including:
Molecular immunology
Cellular immunology
Immunology of infectious diseases
Autoimmune and inflammatory diseases
Tumor immunology
Neuroimmunology
Students work collaboratively across disciplines, which creates an environment for developing innovative strategies for researching complex health challenges.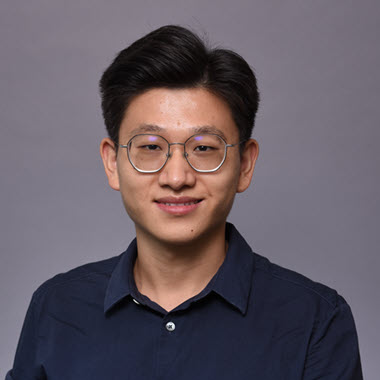 "The Immunology Graduate Program at UT Southwestern has a well-established curriculum which grounds students in the basics of immunology and encourages students to develop research questions. The affiliated faculty includes experts in immunology, microbiology, cancer biology, and neuroimmunology, which offers a great opportunity for collaboration and teamwork."
Cong Xing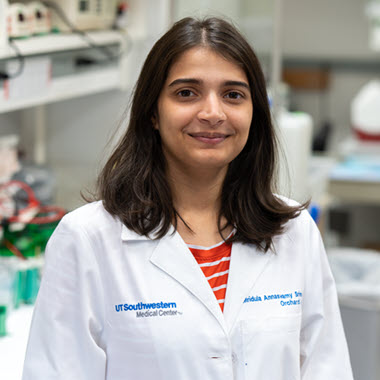 "The coursework is thorough and challenging, ensuring the students are well-prepared to tackle scientific questions in their research. The program also trains the students in effective science communication to scientific as well as non-scientific audiences."
Mridula Annaswamy Srinivas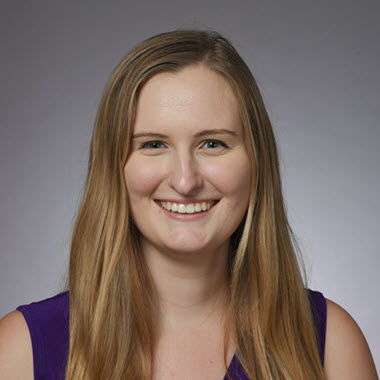 "The breadth and diversity of research available here makes it an ideal environment for a trainee to find a topic that they are passionate about studying. In addition, the collaborative environment at UTSW is incomparable; the accessibility of senior researchers and their willingness to share knowledge and resources is truly a marvel."
Gabrielle Lessen
Going Beyond Lab Research
In addition to extensive training in laboratory research, the Immunology Graduate Program student experience includes:

Meet the Program Director
"The Immunology Program trains students to become critical thinkers who apply cutting edge, interdisciplinary approaches to address important scientific questions."
Associate Professor
See Dr. Satterthwaite's Full Message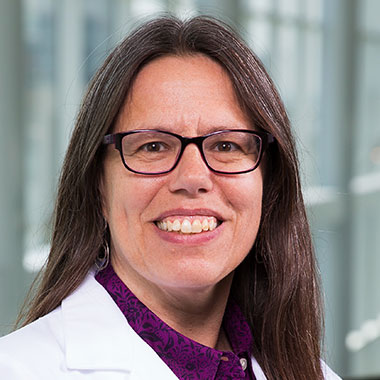 Contact the Graduate School