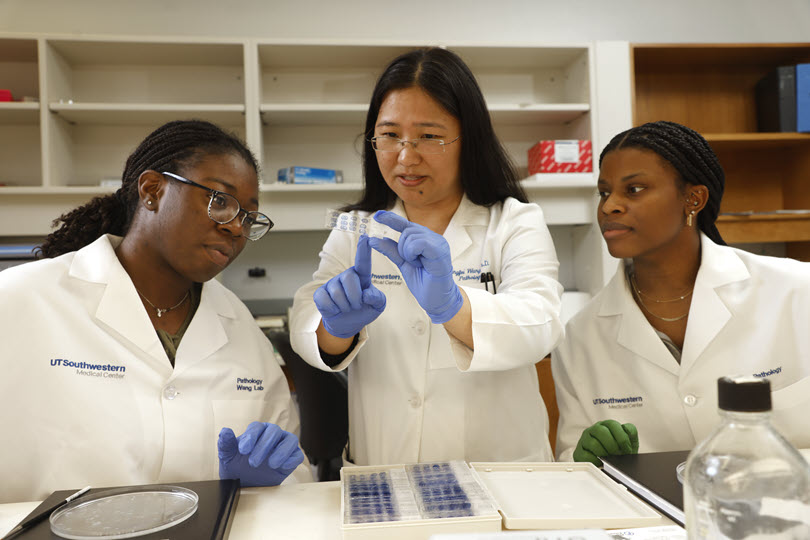 The Amgen Scholars Program at UT Southwestern is designed to provide an intensive research experience to outstanding undergraduates who have the goal of pursuing a research intensive career (Ph.D. or M.D./Ph.D.) in the field of biomedical science. Under the mentorship of our 340 Division of Basic Science graduate faculty, including our four Nobel Prize winners, 25 National Academy of Science members, 17 National Academy of Medicine, and 14 Howard Hughes Medical Institute Investigators, Amgen Scholars will conduct biomedical research at one of the top-ranked U.S. medical schools and the home of groundbreaking scientific achievements.
2024 Program Dates: June 3 – August 9, 2024
Application for Amgen 2024 will open in November 2023.
The deadline is February 1, 2024.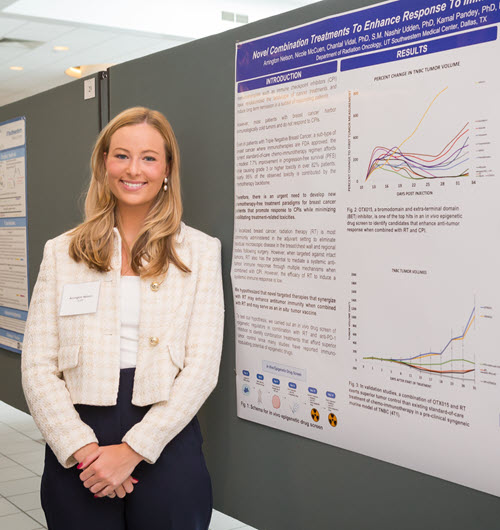 Ten UT Southwestern Amgen Scholars will take part in an intensive, full-time, 10-week hands-on residential summer research program in leading-edge research facilities at the UT Southwestern Medical Center in Dallas, Texas. UT Southwestern Amgen Scholars will use state-of-the-art equipment in advanced labs to help to solve complex health challenges. Conducting projects similar to those encountered during graduate research training, students will gain invaluable insights into the planning, discipline, and teamwork involved in innovative biomedical research. UT Southwestern Amgen Scholars will become active, contributing members of our collaborative, cross-disciplinary scientific community.
In addition to research, Amgen Scholars will take part in scholarly, professional development and community building activities over the course of the summer program. Amgen Scholars will regularly interact with the internationally recognized faculty; UT Southwestern faculty members realize that the most successful researchers have more than just excellent lab techniques. The UT Southwestern Amgen Scholars Program will bolster the Scholars' future success with activities designed to: 1) promote scholarly advancement; 2) support professional growth; and 3) develop a "sense of community" to encourage the cohort learning model. Inclusivity is built into the structure of the program, and UT Southwestern will prioritize the success of its Amgen Scholars in an environment that builds confidence and community.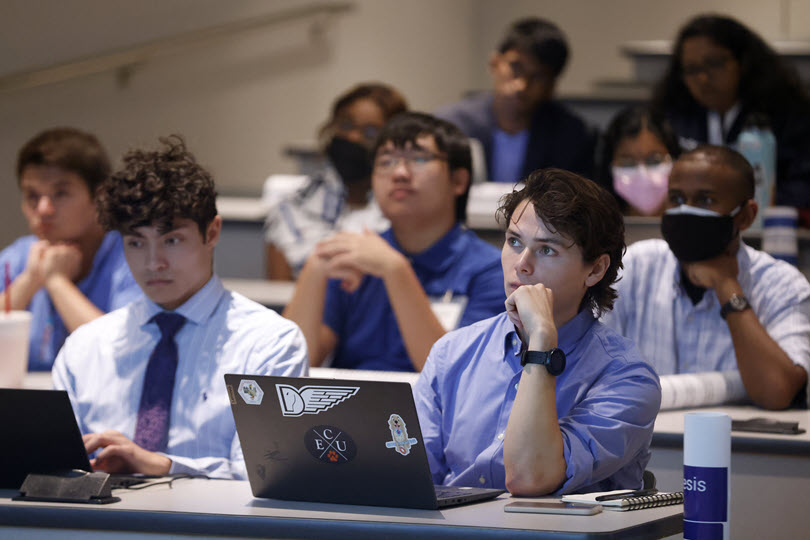 UT Southwestern Amgen Scholars will receive round-trip air travel to and from Dallas, housing, a $5,000 stipend, and a meal allowance. Additionally, expenses will be paid for Amgen Scholars to attend the National Amgen Scholars Program Symposium in July. Amgen Scholars will be housed in a Marriott Residence Inn in close proximity to our campus. Sincere thanks to the Amgen Foundation for the generous support of the UT Southwestern Amgen Scholars program.
Contact the Amgen Program
Arnaldo Diaz Vazquez, Ph.D.
Associate Dean
Iman Ahmed
Senior Program Coordinator