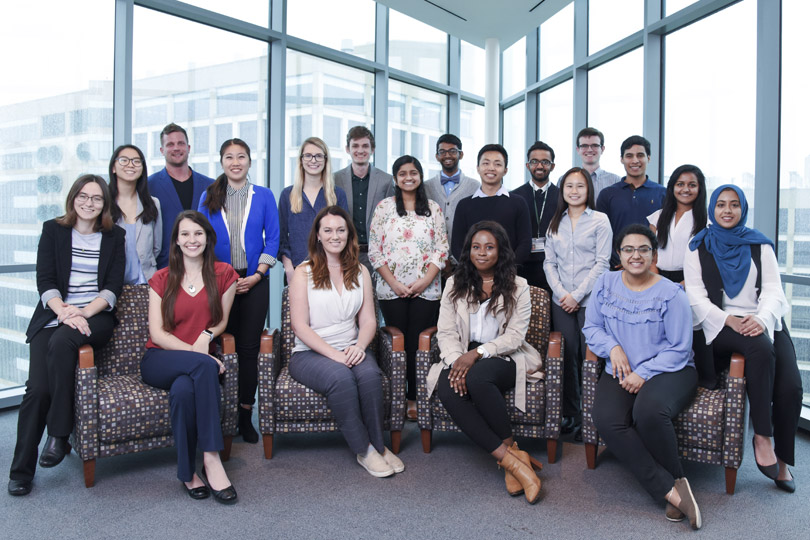 The Green Fellows program, offered jointly by UT Southwestern Graduate School of Biomedical Sciences and the University of Texas at Dallas (UTD), provides a semester-long, fully paid undergraduate research fellowship for UT Dallas students. The program is most appropriate for those students interested in Ph.D. or M.D./Ph.D. pathways, after graduation form UTD.
Green Fellows pursue individual research projects under the direction of the graduate school faculty at UT Southwestern. Fellows are selected by the faculty mentors and assigned to a research project according to each fellow's previous training and research interests.
Green Fellows gain experience in modern research techniques, and plan and execute an experimental strategy to answer a scientific question. The program introduces students to the kinds of projects encountered during postgraduate research training, and fosters an understanding of the planning, discipline, and teamwork involved in the pursuit of answers to current questions in the biological sciences.
At the end of the semester, fellows will present their research in a research forum. In addition to intensive research, Green Fellows attend lectures and seminars on the UT Southwestern campus.
Fellowships are available in the areas of:
Biological Chemistry
Biomedical Engineering
Biophysics
Cancer Biology
Cell Biology
Computational Biology
Developmental Biology
Genetics
Immunology
Integrative Biology
Molecular Biology
Molecular Biophysics
Microbiology
Neuroscience
Organic Chemistry
Pharmacology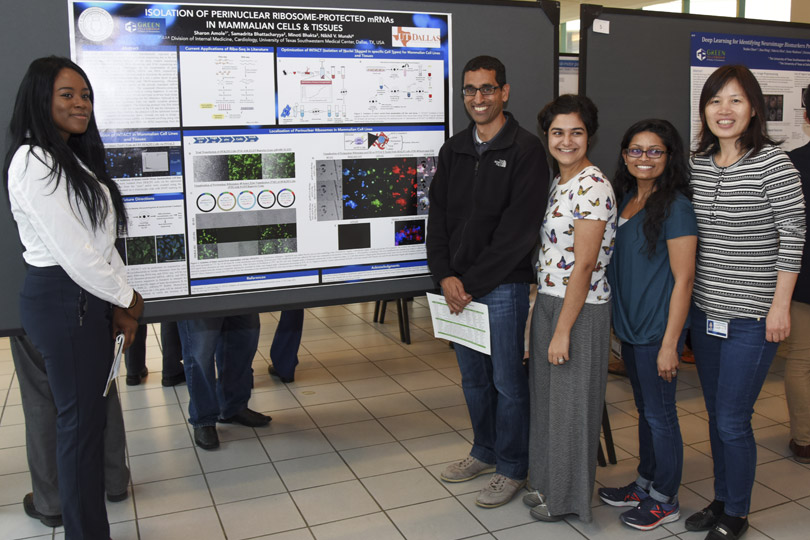 Eligibility
Criteria used in selecting fellowship recipients include:
College grades
Relevant experience
Letters of recommendation from UTD faculty who can assess the applicant's potential for advanced training and success in biological research
No research experience is required to apply
Green Fellows will be concurrently enrolled in undergraduate research at UTD, but must be available full time to participate in research at UT Southwestern Medical Center over an entire semester.
Stipend
Green Fellows receive a stipend of $4,000 for the semester program.