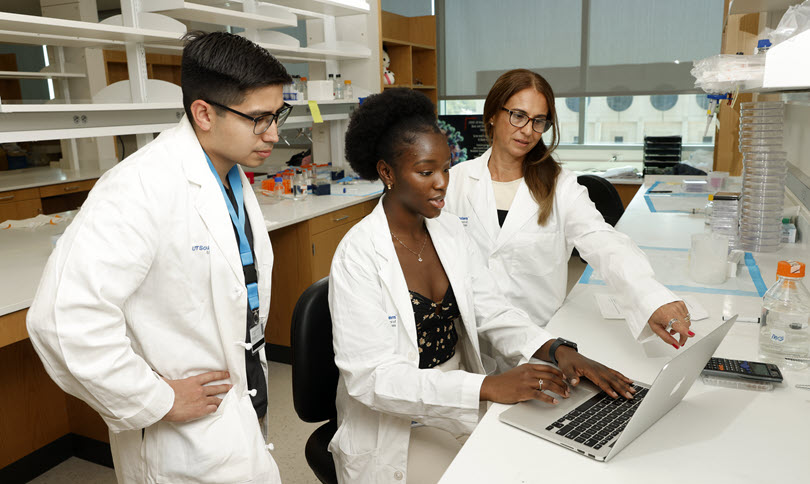 A faculty mentor for the UT Southwestern Amgen Scholars program can be selected from any of our 340 Graduate School faculty members who make up the Division of Basic Science graduate school faculty.
To find faculty of interest to you, below are areas of scientific interest. Learn about the faculty who do research in those areas. On your application, please list your top three faculty choices, in ranked order.
NOTE: Please do not reach out to faculty prior to being admitted to the program.
If you have any questions about our faculty, please contact us at amgenscholar@utsouthwestern.edu.
Contact the Amgen Program
Arnaldo Diaz Vazquez, Ph.D.
Assistant Dean for Diversity and Inclusion
Phone: 214-648-2527