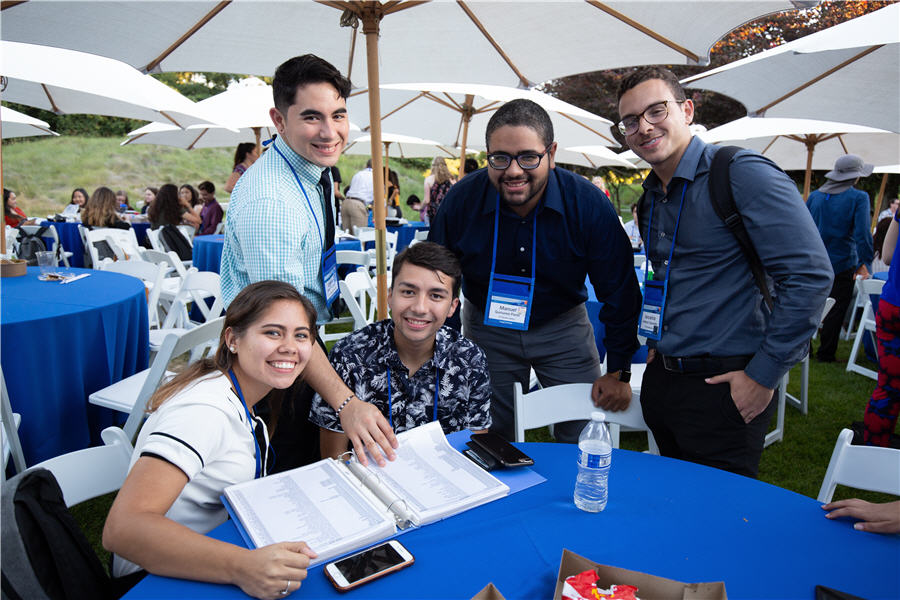 In order to apply to the UT Southwestern Amgen Scholars Program, you must meet the following eligibility requirements:
U.S. citizen or permanent resident.
Currently enrolled in an accredited 4-year college or university in the United State, Puerto Rico, or other U.S territory.

We welcome applications from undergraduates who previously attended a community or junior college and who are now attending a 4-year university or college.

Cumulative GPA must be a 3.2 or above (on a 4.0 scale).
At the time of applying, be either a sophomore, junior, or non-graduating senior. If you received your undergraduate degree prior to June 2, 2019, you will not be eligible to apply.
Not have participated in an Amgen Scholars program previously.
Commit to be present in the designated lab for the full 10 weeks (June 6- August 12, 2022).

You must commit to not take any courses, hold a job, volunteer, or plan a vacation during this 10-week period.
If your school follows the quarter system, you will be allowed to join the program up to one week late.

Agree to participate in all research lab activities, all UT Southwestern Amgen Scholars Program seminars, activities, and social events, including the Amgen Scholars National Symposium at UCLA in July.
Present your work at the closing poster session.
Complete the required surveys related to the Amgen Scholar program.
Adhere to the Amgen Scholars Program and UT Southwestern Medical Center Code of Conduct.
NOTE: Prior research experience is not an eligibility requirement.
The UT Southwestern Amgen Scholars Program embraces diversity and inclusion amongst our cohort. We actively recruit applications from undergraduate students in the STEM field who bring diverse thoughts and experiences to the program, including African American, Hispanic, Puerto Rican, American Indian, Pacific Islanders, those with disabilities, those with socioeconomic challenges, and those with any gender.
Contact the Amgen Program
Arnaldo Diaz Vazquez, Ph.D.
Assistant Dean for Diversity and Inclusion
Phone: 214-648-2527