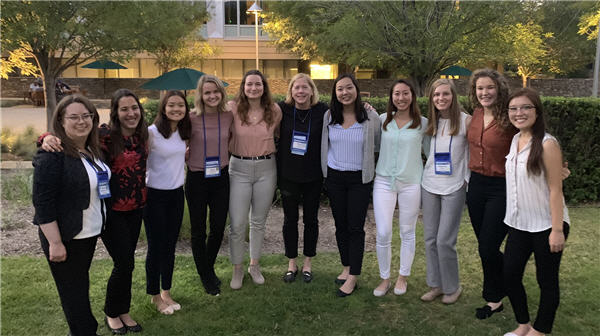 Deadline: February 1, 2022
Please note that late applications will not be accepted.
Prior to beginning the application:
Follow the steps outlined under Faculty Mentors to familiarize yourself with the UT Southwestern Graduate faculty of particular interest to you. Select three faculty with whom you would like to work with in Summer 2022.
To apply, go to the UT Southwestern Amgen Scholar online application. Create an online application with a unique user name and password. Write down your username and password so you can return to the application in the future.
Enter all requested information
Upload a transcript from every undergraduate institution you have attended (official and unofficial transcript are both acceptable. NOTE: Transcript cannot be encrypted).
Please send transcripts that include coursework and grades from Fall 2021.
If you attended a community or junior college and your classes and grades are reflected on your 4-year university transcript, there is no need to also upload the community or junior college transcript.
List the names and email addresses of those faculty who will write a Letter of Recommendation for you. Your recommenders will receive an email telling them how to upload their Letter of Recommendation directly into our system. Deadline for receipt of Letter of Recommendation is February 7, 2022.
Upload an up to date CV or resume.
Complete the three essay questions:

Discuss the scientists and research projects at UT Southwestern that most interest you and discuss why. (1,000-word limit)
Describe how your educational, research, and/or employment experience(s) have prepared you for the UT Southwestern Amgen Scholars program. (1,000-word limit)
Describe your plans for future professional or graduate education, such as pursuit of a Ph.D., M.D., or M.D./Ph.D. degree. How will participation as a UT Southwestern Amgen Scholar help you achieve your goals and what will you contribute to the experience. (1,000-word limit)

Submit your UT Southwestern Amgen Scholar application! You will receive a confirmation email that your application has been received.
Once the February 1, 2022 application deadline has passed, each application will be reviewed holistically and, once finalists have been selected, Skype interviews will be held to assure outstanding matching of applicants to projects.
Notification of selection results will be sent to all applicants by mid-March.
Contact the Amgen Program
Arnaldo Diaz Vazquez, Ph.D.
Assistant Dean for Diversity and Inclusion
Phone: 214-648-2527