Academic Colleges
Academic Colleges are small learning communities that bring together gifted faculty members with small groups of students (typically six) so the students can observe and mirror the professional clinical skills, behaviors, and attitudes of a highly experienced physician.
Students are assigned to one of the six Colleges on their first day of medical school and remain in that College for all four years of their education. The Colleges, named after prestigious former faculty members, add clinical experiences and a doctoring course early in the curriculum. During their first two years, students meet weekly with faculty members in their College group.
"For me, the best part of Colleges has been the friendships and camaraderie – celebrating birthdays, studying for exams, learning the physical exam, and most importantly, doing all of this together. Medical school isn't possible without a support system, and Colleges provides that in its own unique way."

"Countless hours are spent in class, but one thing I look forward to every week is getting together with my small group and mentor in colleges. Colleges provide me the opportunity to put into practice my newly acquired knowledge and to learn how to become a good clinician in all facets."
Academic Colleges Namesakes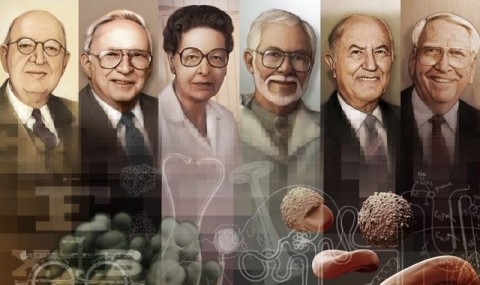 The Colleges
Learning, Practicing, Discussing
Through the Academic Colleges curriculum, first-year students learn how to take a medical history and perform a physical exam. Students practice their skills through hospital visits, interviewing and examining patients, and ultimately presenting patients to fellow College members and their faculty mentors. College groups also meet with their mentors to discuss important areas such as ethics, case-based learning, and medical professionalism.
Building Relationships
"Colleges gave me the sense of community I was looking for in medical school. There's a human side to medicine that can't be taught in a lecture hall, and learning it in a personalized setting with people who have become some of my closest friends really makes a difference."
Away from class work and clinical care, Colleges also serve as an opportunity to build relationships – as well as instill collegiality and camaraderie – during numerous community and recreational activities such as the College Cup.
The College Cup is designed to nurture the development of the well-rounded physician. Each of the six Colleges is awarded points for participation or success in activities throughout the year that fall into three categories: Mind, Body and Soul. The College with the most points at the end of each year wins the honor of their College name being inscribed on a trophy, which is displayed in the Student Affairs Office. Relationships that begin on the first day of school can lead to lifelong friendships.