Community, Faculty Mentorship, and Professional Clinical Skills Training – Beginning Day One
Academic Colleges are small learning communities that bring together experienced faculty leaders with small groups of six students to observe and mirror the professional clinical skills, behaviors, and attitudes of a highly experienced physician.
Students are assigned to one of the six Colleges on their first day of medical school and remain in their College for all four years of their education – including weekly meetings with faculty mentors for the first two years and monthly meetings thereafter.
"For me, the best part of Colleges has been the friendships and camaraderie – celebrating birthdays, studying for exams, learning the physical exam, and most importantly, doing all of this together. Medical school isn't possible without a support system, and Colleges provides that in its own unique way."
The Academic Colleges curriculum is where clinical training meets professional skills development. Throughout the Colleges curriculum, students work closely with faculty mentors to deepen their understanding of medical ethics, team-based learning, and professionalism.
Learning. Practicing. Building Each Other Up.
Away from class work and clinical care, Colleges also serve as an opportunity to build relationships – as well as instill collegiality and camaraderie among students that form the basis of lifelong connections.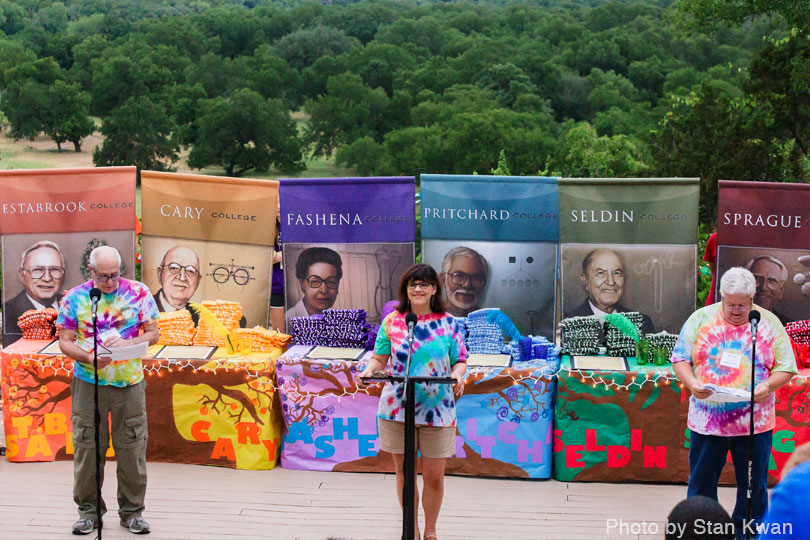 The Colleges