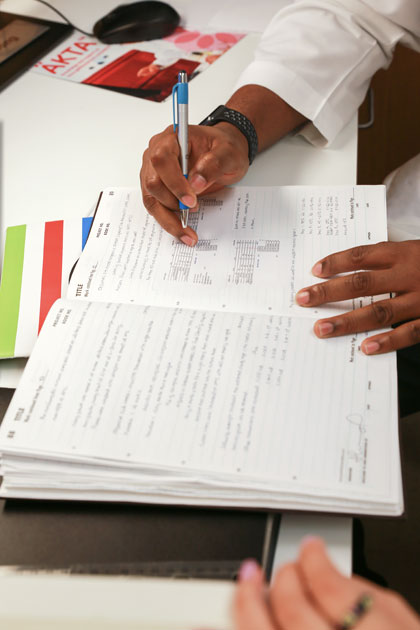 Student Academic Support Services (SASS) is a resource available to all UT Southwestern students to help them achieve their academic potential. The service is provided by caring professionals who are available for confidential personal consultations.
The following services are offered:
Accommodation support
Learning skills assessment
Learning skills development
Time management strategies
Effective writing skills
Online learning resources
Frequently Asked Questions
Who can receive SASS services?
Can you help me improve my study habits and learning skills?
Yes. We evaluate your learning needs and provide tips and tools to help you study, read more effectively, and learn the key material for your area of study.
Do you provide time-management strategies?
Yes. We will work with you to develop a time-management plan customized to fit your schedule, balancing the time you need for studying with maintaining a healthy lifestyle.
Do you offer tutoring services?
Each school manages its own tutoring programs. Contact the Dean's Office in the School of Health Professions and Graduate School of Biomedical Sciences. SASS manages tutoring for students in the Medical School.
Do you refer students for outside testing to assess ADHD or learning difficulties?
Yes. We have a comprehensive referral list and can help you find a reputable, credentialed resource.