Class 19: 2016–2020
Xiaochen Bai, Ph.D.
Virginia Murchison Linthicum Scholar in Medical Research
Dr. Xiaochen Bai, Assistant Professor of Biophysics and of Cell Biology Dr. Xiaochen Bai thinks of himself as a molecular biologist and electron microscopist who specializes in image processing on cryo-electron microscopes (cryo-EM) like those at UT Southwestern's advanced cryo-EM facility, which uses automation and sensitive detectors to view flash-frozen samples.
Other planned research will take a deep dive into cell surface receptors, which allow communication between the outside and inside of a cell. In research that could lead to new cancer therapies, he will study receptor tyrosine kinases (RTKs), which play important roles in many normal body functions.
Don Gammon, Ph.D.
W.W. Caruth, Jr. Scholar in Biomedical Research
Dr. Don Gammon has created novel modeling systems in which to study virus-host interactions in invertebrates. His work is expected to lead to a better understanding of the innate immune mechanisms that eukaryotic organisms use to restrict viral replication as well as the strategies that viruses use to counter those restrictions.
Our research is driven by a desire to understand how these microscopic machines both replicate themselves and, at the same time, manage to evade, manipulate, and counter a myriad of host defenses. We use novel virus-invertebrate host model systems to explore the innate immune mechanisms that eukaryotic organisms use to restrict virus replication, and the strategies viruses employ to counter such restrictions.
Lab website
Lukasz Joachimiak, Ph.D.
Effie Marie Cain Scholar in Medical Research
Dr. Lukasz Joachimiak has a passion for exploring how structural biology and biochemistry relate to human disease. His laboratory specifically studies how protein-based molecular recognition drives mechanisms underlying neurodegenerative diseases. His cross-discipline approaches are expected to capitalize on recent advances in mass spectrometry and protein engineering to help answer important questions in some of the world's most devastating conditions, including Alzheimer's and prion diseases. His group is also interested in integrating experimental and computational methods to predict the structures of protein complexes not tractable by classical structural biology techniques.
Lab website
Takashi Kitamura, Ph.D.
Southwestern Medical Foundation Scholar in Biomedical Research
Dr. Takashi Kitamura, Assistant Professor in the Department of Psychiatry "Episodic memory consists of associations of objects, space, and time. My previous studies identified specific neuronal populations – the ocean cells and the island cells – that encode these unique physiological properties, that is the 'where' and 'when' of episodic memory," Dr. Kitamura said. "The goal of my laboratory is to understand neural circuit mechanisms and the computations that allow animals to associate events that are separated by time into a complete episodic memory.
Ram Madabhushi, Ph.D.
Thomas O. Hicks Scholar in Medical Research
Dr. Ram Madabhushi specializes in research on genomic integrity and epigenetic regulation of gene expression in the brain under both natural and pathological conditions. It is widely believed that depression, schizophrenia, and addiction are all influenced by epigenetic mechanisms.
Dr. Madabhushi said it is now clear that activity-induced DNA breaks are linked to gene expression in a number of cell types and systems, including genes activated by estrogen, androgens, and insulin signaling. The aberrant repair of these DNA breaks, he said, has been linked to the development of certain cancers, which will provide an additional interest of his laboratory.
Fei Wang, Ph.D.
Nancy Cain and Jeffrey A. Marcus Scholar in Medical Research, in Honor of Bill S. Vowell
Dr. Fei Wang's research interest is in dissecting molecular mechanisms of essential membrane-associated cellular events in eukaryotic cell development.
He currently is working on revealing the role of Autophagy in cell development, aiming to understand the molecular mechanism. His studies will shed light directly on autophagy functions in eukaryotic gametogenesis, the production of sperm (spermatogenesis) and oocytes (oogenesis), and more broadly, on how the autophagic machinery rearranges membranes for crucial aspects of development.
Lab Website
Class 18: 2015–2019
Maralice Conacci-Sorrell, Ph.D.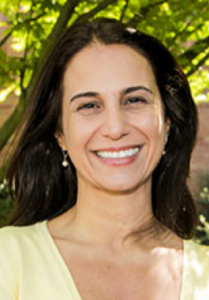 Virginia Murchison Linthicum Scholar in Medical Research
The ability of tumor cells to survive chemotherapeutic agents and to metastasize reaching distant sites is the major cause of cancer mortality. Thus, to develop therapies that effectively target recurrent tumors it is essential to define the specific molecular regulators that directly coordinate increased cancer cell survival and motility. The Myc oncogene is hyper-activated in over 70 percent of human cancers and is an essential driver of tumor initiation and progression. Therefore developing ways to specifically target the oncogenic functions of Myc may provide an important avenue to treat multiple types of malignancies.
While Myc family members (Myc, MycN, MycL) were shown to profoundly affect multiple aspects of cancer biology, the specific molecular mechanisms through which Myc regulates functions that are critical for tumor progression remain to be resolved. To date, all studies have focused on Myc proteins as nuclear heterodimers with Max that transcriptionally fuel cancer cell proliferation. Recently, I discovered an entirely new function of Myc that is independent of transcription. I found that a cytoplasmic form of Myc, named Myc-nick, drives cancer cell migration and survival in response to chemotherapy, hypoxia, and nutrient deprivation. My work showed that cancer cell survival and migration are stimulated by the acetylation of specific cytoplasmic proteins mediated by a complex containing acetyltransferases and Myc-nick. Myc-nick-dependent acetylation of a-tubulin and ATG3 (autophagy related 3) promotes survival by increasing autophagy of cells exposed to hypoxia and starvation. Moreover, Myc-nick stimulates cell motility by promoting the expression of fascin, a key driver of metastatic behavior in solid tumors
My working hypothesis is that Myc-nick-induced protein acetylation is a key mediator of a process in which cancer cells acquire migratory properties concomitantly with increased survival. The goal of my future research is to identify regulators and effectors of Myc-nick production and function and thereby develop biomarkers for pre-metastatic behavior and therapies to treat Myc-dependent tumors.
Lab Website
Peter Douglas, Ph.D.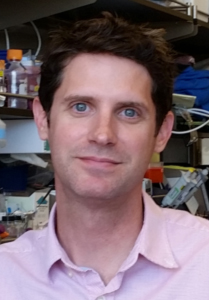 Southwestern Medical Foundation Scholar in Biomedical Research
Research in the Douglas Lab seeks to understand how stress response pathways alter cell physiology, and ultimately influence the aging process and human disease. Cells possess dormant pathways which are activated under times of stress in order to buffer deleterious effects and help restore the cell to resting homeostasis. We have the ability to harness these latent stress response pathways and apply their protective properties to a multitude of disease models.
Jan Erzberger, Ph.D.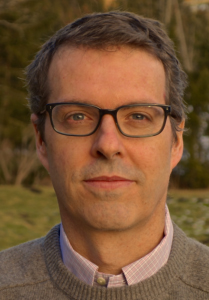 The Erzberger Lab is interested in understanding the dynamics of protein-RNA interactions during specific stages of eukaryotic ribosome biogenesis. In particular, we are focusing on the roles of multiple ATPases in the timing of ribosomal RNA remodeling events that define the internuclear maturation of pre-ribosomes and help modulate the regulatory interactions between ribosome biogenesis and the cell cycle machinery.
Rather than concentrating on a specific technique, we are using a combinatorial approach, bringing together the strengths of in vitro biochemical reconstitution, genetics, x-ray crystallography, cross-linking coupled to mass spectrometry, electron microscopy and light microscopy to understand these events across multiple levels of resolution.


Kendra Frederick, Ph.D.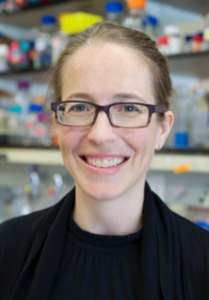 Lupe Murchison Foundation Scholar in Medical Research – Inaugural Murchison Scholar
Dr. Frederick's Lab in interested in how proteins fold in complex physiological environments. Her laboratory develops methodology to study protein structures in their native environment: the cell. They combine new biotechnology for sample preparation with state-of-the-art sensitivity-enhanced solid-state nuclear magnetic resonance (NMR) techniques and apply these techniques to determine how cellular environments influence the folding pathways of meta-stable and intrinsically disordered proteins. Misfolding of such proteins is involved in the initiation and progression of human diseases ranging from neurodegeneration to cancer. The Frederick Lab works to define toxic and non-toxic protein conformation in biologically-relevant contexts such as cells with genetic backgrounds that predispose individuals to disease.
Milo Lin, Ph.D.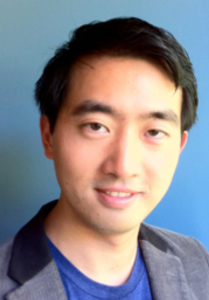 Cecil H. and Ida Green Endowed Scholar in Biomedical Computational Science
The Lin Lab develops theoretical models and uses computational tools to find the performance limits of complex biological systems. These systems often occupy a tiny functional fraction of a much larger space, mostly consisting of nonfunctional systems. This is true, whether considering the conformational space of macromolecules, or the connectivity space of neural networks. From this perspective, the conceptual challenge is to understand how the structure of the space dictates the types of search algorithms that can find the functional subspace in the relevant time-scale. Depending on the biological process, the relevant time-scale can differ by over twenty orders of magnitude, from molecular to evolutionary time.
Processes of interest include the multi-scale mechanisms of protein folding, dynamics and aggregation, as well as design principles for signal transmission in molecular and cellular networks. Questions driving the lab are: 1. how system-wide properties emerge from the elementary interactions; and 2. why such emergence is evolutionarily scalable.
Tiffany Reese, Ph.D.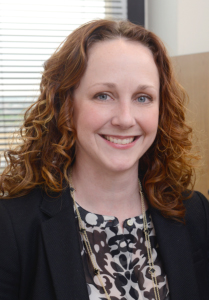 W. W. Caruth, Jr. Scholar in Biomedical Research
The state of the immune system and its ability to respond to challenge is a function of many variables, which include genetics, age, chronic disease, gut microbiome, and stress. Recent work suggests that a significant proportion of the variation in human immune response is driven by non-heritable or environmental influences. Chronic infections with pathogens (including mycobacteria, helminths, malaria parasites, and some types of viruses) affect a large proportion of the population, and are potential environmental contributors to immune variation.
In addition to the diseases caused by these pathogens directly, it is increasingly clear that these persistent infections change immunity to other unrelated pathogens and to vaccines. While epidemiological and clinical data demonstrate an association between bystander chronic infections and altered immune responses there is little mechanistic data to explain these associations. A more detailed understanding of the immune mechanisms could improve vaccine efficacy and treatment of chronic infections. Using chronic viral and helminth infections, we seek to further define the role of co-infections on response to infections and vaccines in the mouse system.
Lab Website
Vincent Tagliabracci, Ph.D.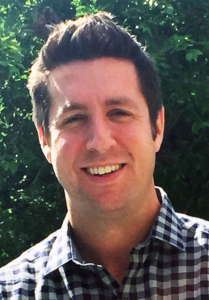 Michael L. Rosenberg Scholar in Medical Research
The Tagliabracci Lab studies the phosphorylation of extracellular proteins by a new family of eukaryotic secretory pathway kinases. One member of this family, Fam20C, phosphorylates hundreds of secreted proteins. Fam20C substrates are involved in a broad spectrum of physiological processes, including lipid metabolism, wound healing, cell migration, biomineralization and inflammation. Understanding the functional implications of these phosphorylation events and how these modifications impact human biology are major objectives of the laboratory.
Class 17: 2014–2018
Laura Banaszynski, Ph.D.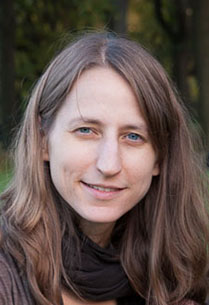 Virginia Murchison Linthicum Scholar in Medical Research
Assistant Professor, Obstetrics & Gynecology, Children's Medical Center Research Institute at UTSW
Dr. Banaszynski studies epigenetic contributions to gene expression and genome stability in mammalian systems. Her research focuses on the dynamic regulation of chromatin states at both coding and non-coding regions including the influence of histone variant incorporation on histone post-translational modification states. Her long-term goal is to improve our understanding of the chromatin-based mechanisms regulating fundamental cell-fate decisions in pluripotency and differentiation that are essential to our understanding of developmental processes.
James Collins, Ph.D.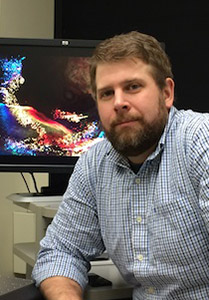 Rita C. and William P. Clements, Jr. Scholar in Biomedical Research
Assistant Professor, Pharmacology
Schistosomiasis is among the most prevalent human parasitic diseases, affecting more than 200 million of the world's poorest people, largely in sub-Saharan Africa. Although recent estimates suggest the disease-associated disability due to schistosomiasis may rival malaria or tuberculosis, only a single therapeutic agent (praziquantel) is available to treat this disease.
The etiological agents of schistosomiasis are parasitic flatworms (Schistosoma or blood flukes) that enter the host following exposure of skin to freshwater contaminated with larval schistosomes. Once in the host these parasites develop and eventually reside in the vasculature where they live and reproduce. These worms produce hundreds to thousands of eggs per day, many of which lodge in host tissues causing chronic symptoms that can persist for decades.
With the looming danger that praziquantel-resistant Schistosoma strains will emerge, an urgent need exists to identify novel therapeutic agents to combat these parasites. Thus, my lab is leveraging our experience in developmental biology and functional genomics to address long-standing gaps in our knowledge of schistosome biology. Focusing on the biology of stem cells in the adult parasite and functional genomic approaches to identify novel therapeutic targets we hope to make important contributions towards eradicating these devastating parasites. We firmly believe this system provides a fantastic opportunity to ask basic biological questions and channel what we learn as a means to directly improve human health.
Lab Website
William Michael Henne, Ph.D.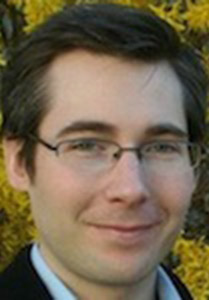 W.W. Caruth, Jr. Scholar in Biomedical Research
Assistant Professor, Cell Biology, Biophysics
The Henne lab studies membrane reshaping: cellular processes that remodel membranes for transport in vesicle biogenesis, create specific architectures for organelle biogenesis, and bring membranes together to communicate in membrane contact sites. We have a longstanding interest in proteins with membrane-sculpting domains (e.g., BAR, F-BAR, C2). We study how these proteins drive changes in organelle shape and promote vesicle trafficking. We also apply techniques and concepts developed within the endolysosomal trafficking field to understand how organelles are sculpted, transfer lipids between one another, and facilitate inter-organelle communication.
The lab uses mammalian cell biology, biochemistry, structural biology, and yeast genetics to elucidate novel molecular mechanisms of membrane reshaping and to relate these findings to human pathophysiology and disease.
Lab Website
Brad Pfeiffer, Ph.D.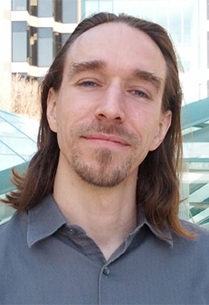 Southwestern Medical Foundation Scholar in Biomedical Research
Assistant Professor, Neuroscience
The Pfeiffer lab studies the consolidation and recall of memory via large-scale, high-density in vivo recordings of neural activity during free behavior in rodents, focusing on spatial navigation as a specific example of more general memory formation and use. By recording from hundreds of neurons simultaneously in brain regions known to be critical for both encoding and consolidation of experience, both spatial and non-spatial information can be extracted from the spike trains of the recorded neurons, providing access to episodic-like memory formation and recall mechanisms. Paired recordings from multiple brain regions further enable investigations into how information is 'transferred' and/or processed throughout the brain. Neural activity is studied both during awake exploration, when experiential information is initially processed or when previously stored memories are recalled and used to guide behavior, and during sleep, when information about prior experience is consolidated into long-term memory. Finally, optogenetic or chemical manipulation of neuromodulatory inputs to memory centers during both exploration and post-experience rest are used to study how these neuromodulators influence information representation, memory formation, and memory recall and use. In sum, these studies are designed to unveil the circuit-level mechanisms underlying brain function. Sometimes called 'replay' or 'hippocampal reactivation,' are a primary focus of study in our lab.
Lab Website
Wei Xu, Ph.D.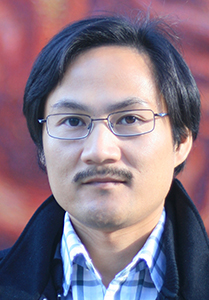 Louise W. Kahn Scholar in Biomedical Research
Assistant Professor, Neuroscience
The Xu lab is interested in the functional organization of the neuronal circuits mediating basic cognitive processes whose impairment is implicated in mental disorders. Currently we focus on two major directions, one about the precision and generalization of memories and the other about the brain executive control. For the first direction, we aim to elucidate how the level of precision and specificity of an episode of memory is determined at the memory encoding stage and how the memory is faithfully retrieved later on. Deficit in the regulation of memory precision and generalization is critically involved in anxiety, depression and schizophrenia. For the second direction, we plan to reveal the neuronal dynamics in which an apparently "bad" decision wins over its "sound" competitor and gets executed, as seen in drug seeking behavior or in procrastination. To address these questions we will not only adopt the modern neuroscience techniques but also develop novel molecular tools to observe and manipulate brain circuits.
Lab Website
Class 16: 2013–2017
Erdal Toprak, Ph.D.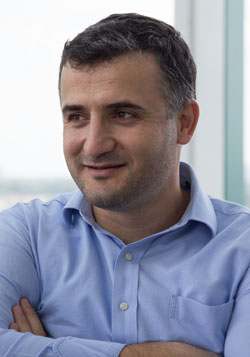 Southwestern Medical Foundation Scholar in Biomedical Research
Assistant Professor, Green Center for Systems Biology
The Toprak Lab investigates genetic and molecular basis of phenotypic diversity observed in nature by using a range of methodologies such as whole genome sequencing, transcriptome analysis, fluidics, fluorescence, long-term evolution experiments, large-scale combinatorial mutagenesis, and computational methods.
Lab Website
Sebastian Winter, Ph.D.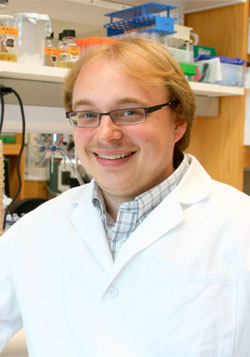 W.W. Caruth, Jr. Scholar in Biomedical Research
Assistant Professor, Microbiology
Dr. Winter¹s lab investigates host-microbe and microbe-microbe interactions in the intestinal tract, in particular during infectious and non-infectious colitis. Using a combination of bacterial and host genetics, metabolomics, microbiota sequencing and animal modeling, the lab studies the impact of mucosal inflammatory responses on the gut microbiota and enteric pathogens. The overarching theme for the lab is that the inflammatory host response changes the nutritional environment of the gut lumen, resulting in the disruption of the normal microflora and outgrowth of bacterial pathogens.
Lab Website