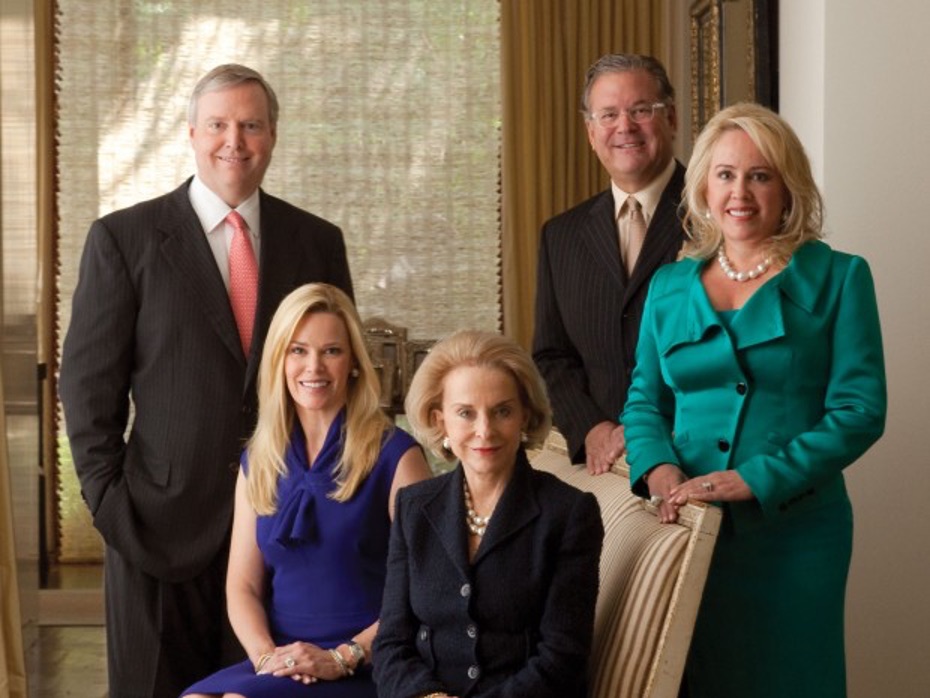 In 2009 the Dedman Family Endowed Program for Scholars in Clinical Care at UT Southwestern was established with a $12 million gift from the Dedman Foundation to the Southwestern Medical Foundation. The Southwestern Medical Foundation matched the gift to create a $24 million endowment that allows UT Southwestern to recruit promising early-career physicians to the medical center to be mentored by senior clinicians and clinical scientists.
Nominees are limited to new newly appointed junior faculty (i.e. within three years of initial appointment), to include candidates from our own training programs or from outside training programs. Individuals holding a junior faculty appointment at another academic medical center are eligible provided they are still within three years of their initial faculty appointment.
In accepting the gift, Kathleen Gibson, President of Southwestern Medical Foundation, thanked the Dedman family, noting, "The enormous vision of the Dedman family is evident in the way the Dedman Family Scholars program has been structured – from its rigorous selection process to its length of funding to its built in collaboration between young researchers and senior faculty. The end result is that this program is seeding the leading clinicians of our future while, at the same time, producing high quality research in the areas represented by now many scholars. This is a tremendous example of strategic and high impact giving. We could not be more grateful to the Dedman family for their generosity in supporting this noble work."
Dedman Scholar Award Details
Two awards are provided each year. Recipients receive $150,000 per year for four years. Funds are to be used for partial salary support and research activities.
Applications for the Dedman Scholar Award are due to the Dean's Office no later than April 1.
Eligibility Criteria
Junior faculty (or faculty candidates) within three years of initial faculty appointment

Faculty appointment at another institution "counts" toward faculty time
Can be in clinical scholar OR clinician educator track; tenure track and lab-based investigators are not eligible

Faculty candidate must be engaged in patient care

Time commitment is "undefined"
In general most candidates have a ≥50% time commitment

Faculty candidate must have an identified mentor(s)
Faculty candidate cannot hold another UT Southwestern faculty development award
Application Process
Nomination letter from Department Chair

Should briefly describe candidate's qualifications
Should briefly outline mentoring plan

Nominee's CV
Nominee's academic proposal (not to exceed three pages)
Additional Letter(s) of Recommendation (LOR) not required
Examples of Scholars & Research Activities
Michael Bowen, M.D. – General Internal Medicine
Studies development, evaluation and implementation of EHR-based interventions to improve health outcomes in DM2
Donald Glass, M.D., Ph.D. – Dermatology
Studies genes that predispose individuals to develop keloids
Aditya Bagrodia, M.D. – Urology
Studies genetic makeup of testis tumors to predict their behavior
Neil Desai, M.D. – Radiation Oncology
Studies the interaction of the immune system and RT in cutaneous T-cell lymphoma
Maria Florian-Rodriguez, M.D. – Ob-Gyn
Exploring ways to improve outcomes following pelvic reconstructive surgery
Jacob Hunter, M.D. – ENT
Studies the relationship of cochlear implants and cognitive decline in patients
Selection Committee