The Office of Global Health (OGH) at UT Southwestern is committed to reducing health disparities globally, and training the next generation of leaders in global health. The OGH has supported global health activities for more than 700 students since 2010. These students have completed clinical rotations and research activities in more than 35 countries around the world. UT Southwestern recognizes the opportunity for expansion of our global footprint through collaborative partnerships that leverage unique strengths to improve health outcomes, while providing opportunities for the next generation of health care professionals to gain technical skills and exposure to cultures, societies, and unique diseases.
Entry Opportunities
Several opportunities for enrichment exist outside of the curriculum and coursework, and range in length and level of commitment.

Electives
Students are given the opportunity to learn about global health through didactic courses, clinical rotations, and research experiences in low- and middle-income nations.

These electives are designed for MS1 and MS2 students.
ENRH 106 Introduction to Global Health (Credit)
Offered in a lecture format over 12 weeks. Topics include but are not limited to:
Core principles of global health
Factors that affect global health outcomes
Health care systems in low- and middle-income nations
Global burden of disease
Social determinants of health
Ethics
Professionalism
Cultural competency
ENRH 120 International Service Learning (No credit) – Please contact the Global Health Interest Group (GHIG), or your class global health representative, for information about service-learning trips.
These electives are designed for MS4 students and are offered over four weeks. Students may choose their own location of interest or pick from two pre-approved locations in India (Bangalore Baptist Hospital in Bangalore, Medanta Medicity in New Delhi). Core clerkships must be complete before submitting the required application.
Operate in low-resource, international health care settings
Manage health care disparities
Treat diseases endemic in developing countries
These electives are designed for all students and are offered over eight weeks during summer break. Students may study and serve in their preferred location. An application is required, and students must complete IRB training if accepted.
ENRH 134 Global Health Summer Research (Credit)
Conduct a research study
Formulate a research question
Present findings
Understand appropriate use of patient records
Identify limitations of local health reports
Scholarly Activity
Students who want to engage in a more intensive learning experience centered around Global Health can complete their scholarly activity on the Global Health track.

Students will develop an understanding of the methods used to quantify health outcomes among individuals and populations across the globe. They will learn to address public health issues in an ethical and culturally competent manner.
In this course, students will:
Formulate a global health research topic
Design a feasible study
Implement study
Analyze data
Write a scholarly manuscript with mentor
Distinction
Students with an extreme passion for Global Health can set themselves apart by earning a distinction. In addition to the scholarly activity, a student project, thesis, and portfolio are required. There are three ways to earn distinction: the integrated track, the independent track, and the International Medical Exchange Program.
Contact Us
Mary P. Chang, M.D., M.P.H.
Director of Global Health Education
Phone: 214-648-7689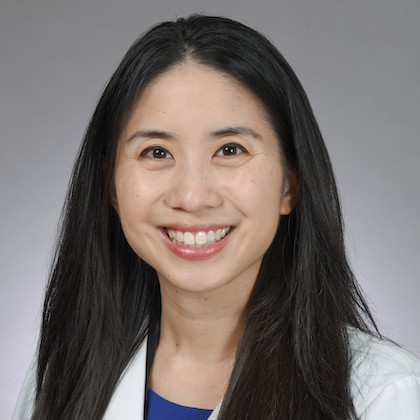 Christine Hall, M.Ed., M.A.
Global Health Education Coordinator
Phone: 214-648-0787