Quality Improvement and Patient Safety Pathway
Part of the charge of being a physician is to deliver the highest quality of health care to as many people as possible. At UT Southwestern, medical students are exposed to the methodologies of quality improvement and gain real-world experience by participating in impactful quality improvement projects.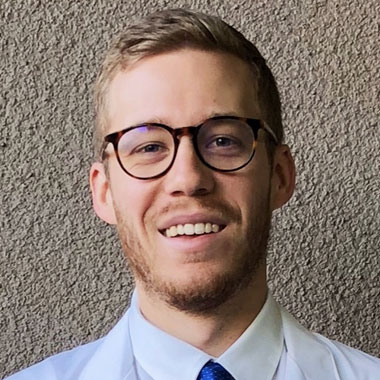 "I am fortunate to have found the QI distinction, as it has taught me how to apply sound, QI methodologies to nearly any problem I encounter in health care."
Jordan Hughes
Medical School Class of 2020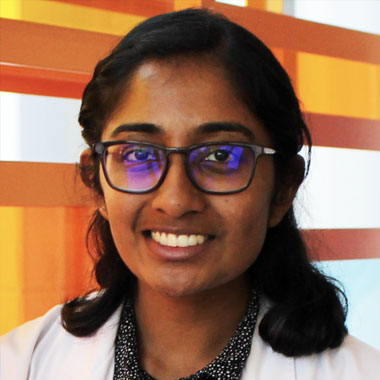 "What is truly unique about this program, though, is that students do not simply learn these skills from lectures or reading, but are provided opportunities to spearhead projects impacting patient care from the beginning of their medical school career."
Aishwarya Vishwanath
Medical School Class of 2020
Entry Opportunities
Institute for Healthcare Improvement (IHI) Open School

The purpose of this chapter is to advance the understanding and commitment of the current and next generation of medical professionals to patient safety and quality improvement in health care.

This chapter is governed by the M.D. with Distinction in Quality Improvement and Patient Safety students and meets regularly throughout the school year.

The UT Southwestern chapter of the Institute for Healthcare Improvement (IHI) Open School operates under the umbrella of the IHI Open School for Health Professions and the Office of Quality Improvement, Safety and Outcomes Education at UT Southwestern Medical Center.

Chapter meetings host exceptional speakers throughout the year. Additionally, there are networking evenings that offer opportunities for IHI Open School chapter students to meet faculty and physicians and host special events.

Boot Camp

Boot Camp offers rigorous, intensive exposure to quality improvement methods and tools. Boot Camp is an annual program that starts in late spring and runs for five consecutive days at the conclusion of the MS1 spring semester.
Electives

MED 2112 Quality Improvement and Patient Safety
This elective course is designed to provide students with an experience in some aspect of quality improvement methodology that will be predetermined by the faculty coordinator depending on the student's scholarly interest. The four weeks will consist of active participation in a project related to quality or performance improvement, patient safety or medical informatics. Students participating in the elective must have activities approved by the faculty coordinator prior to the start of the elective.
SCH 1707 Quality Improvement
Other than participation in the Academic Colleges, this 12-week period will be solely devoted to the scholarly activity. The curriculum for quality improvement and patient safety balances knowledge-building activities including online module-based learning and experiential learning through participation in QI projects. We provide project facilitation with advisers from the Office of Quality, Safety, and Outcomes Education.
ENRH 126 Introduction to Quality Improvement and Patient Safety
Student-run enrichment elective provides students with an introduction to Quality Improvement and Patient Safety. Students are introduced to the need for quality improvement in health care, receive an overview of basic tools and methodology, and engage in brief exercises designed to practice these.
Scholarly Activity

Custom fit your 12-week Quality Improvement and Patient Safety (QIPS) scholarly activity block to suit your personal preferences and career plans. You may pursue an individualized course of study that helps you gain formal training and practical experience in quality improvement methodology.
Distinction
Students with the highest level of interest in quality improvement and patient safety can pursue a distinction comprised of 24 weeks of quality improvement activities (preapproved by the Associate Dean) and a curriculum of educational enrichment including completion of Boot Camp, quality improvement summer employment, IHI service, thesis, and thesis presentation.
Contact Us
W. Gary Reed, M.D.
Associate Dean for Quality, Safety, and Outcomes Education
Headmaster, UT Southwestern Academic Colleges
Professor, Internal Medicine
Phone: 214-648-8631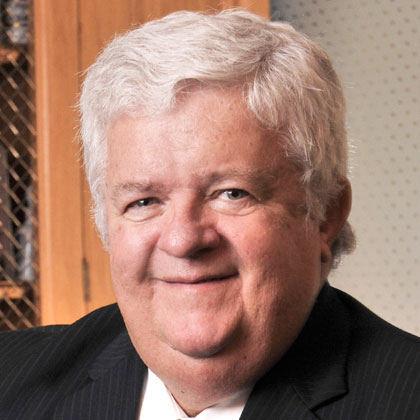 Virginia Pineda-Dow
Administrative Coordinator
Phone: 214-648-8631