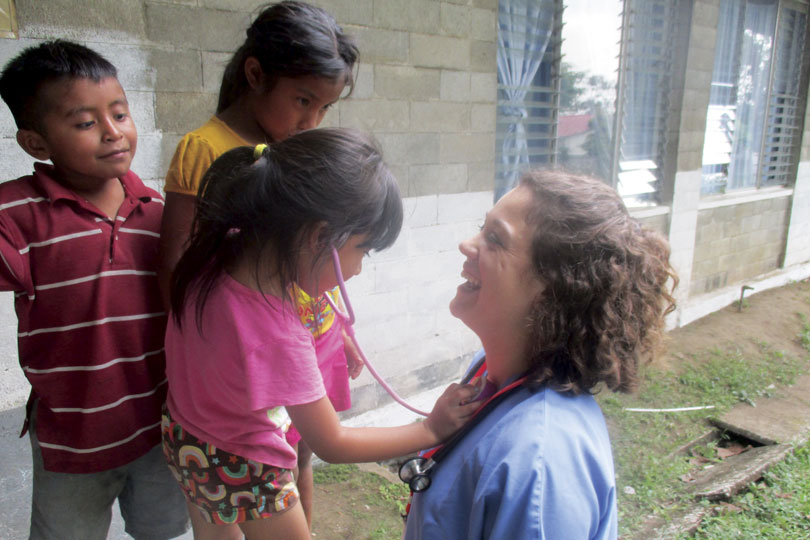 Global health is an area of study, research, and practice that prioritizes improving health and achieving health equity for all people worldwide. Global health emphasizes transnational health issues, determinants, and solutions; involves many disciplines within and beyond the health sciences; promotes interdisciplinary collaboration; and is a synthesis of population-based prevention with individual-level clinical care.
Learning Objectives
This course is designed to help students:
Learn how to formulate a global health research topic, design a feasible study, implement the study, analyze data, and write a scholarly manuscript with the mentorship of faculty
Experience how to conduct a global health research project from idea conceptualization to writing the manuscript
Demonstrate an understanding of the conceptual, methodological, and empirical basis for quantifying health outcomes among individuals and populations across the globe
Apply medical knowledge to critical clinical and public health issues in an ethical and culturally competent manner
Methods of Instruction
On-Campus Didactic Sessions
In preparation for the Scholarly Activity Global Health Track, students may participate in the ENRH 106 – Introduction to Global Health elective. The 12 lectures are delivered by global health experts during the pre-clerkship period, exposing them to key concepts in global health that may include project design, data collection, and analysis. The lectures will cover critical areas in global health, including the global burden of disease, infectious diseases, non-communicable diseases, ethics, and cultural competency.
Scholarly Activity Period
Starting in January of the clerkship period, students can undertake a Scholarly Activity in the Global Health Track for 12 weeks to conduct research on a policy issue, need, disease, or specialty of global health significance. Students have the option of conducting their Scholarly Activity locally or internationally in a structured learning experience. Our recommendation to students is to spend eight weeks abroad to work on their research projects, and spend the remaining time on-campus, completing their data analysis and final summaries. Exceptions to the rule may apply on a case-by-case basis.
Project Selection
Six months before the start of the Scholarly Activity period, students will be required to meet with their UT Southwestern faculty mentor to discuss their global health interests and begin the process of project selection. Scholarly Activity projects can focus on public health, community assessment, education, or clinical research.
Students may select a project from existing, IRB-approved proposals available in the Global Health Data System, or from ones made available by UT Southwestern mentors and affiliated faculty. Special consideration will be given to projects that utilize novel approaches to study a disease, its clinical presentations, or its available treatment options in low-resource settings. This will provide new knowledge about the disease and could transform its management within the population. Students will submit an application with the details of their Scholar Activity project for approval.
Student Responsibilities
With the guidance of a mentor, the student is expected to take ownership of the selected project from conceptualization to conclusion, including communicating with the mentor and other project personnel. When they encounter challenges, they will also be required to present potential solutions to the faculty mentor, which will help to hone problem-solving and critical thinking skills. In addition, students may be exposed to concepts within population science, epidemiological methods, biostatistics, health systems evaluation, health policy.
The student is accountable to both the on-site preceptor and Mary Chang, M.D., M.P.H., the UT Southwestern Track Director.
All students must complete the following IRB training required by UT Southwestern IRB, prior to the start of the Scholarly Activity period:
Human Subjects Protections
HIPAA Research
Evaluation
At the conclusion of the Scholarly Activity period, each student will complete a Reflection Essay, discussing what they learned from their global health course and how it impacted their educational experience and/or future career path. Additionally, the student will prepare and submit a scientific manuscript, highlighting the results of their study and providing opportunities for future work. The 5- to 10-page summary will be modeled after a traditional scientific publication (Introduction, Methods, Results, and Discussion). Students also will be given the option of presenting their project to interested faculty, residents, and students, which can be arranged by the track director.
Students also will be encouraged to disseminate their findings at local, national, and international conferences. The grade for the Scholarly Activity track will be Pass or Fail, and will be based on the student's final summary. The final summary will be graded according to established guidelines across all Scholarly Activity tracks.