Southwestern Health Resources unfolds, expanding UTSW's reach and capabilities
Southwestern Health Resources – the clinically integrated health care network formed by UT Southwestern and Texas Health Resources in December 2015 – continued to develop and grow in 2016 with the announcement of its executive leadership and expansion of its affiliated physicians network.
The network was created to broaden and simplify North Texans' access to leading medical care by blending the strengths of two of the state's largest health care providers. The breadth of Southwestern Health includes 31 hospitals and 300 clinics throughout North Texas, as well as an expansive network of over 2,000 physicians who can offer the full range of expertise in primary and specialty care across a 16-county area with more than 6 million residents. The scale of the network creates opportunities for patients to receive care that is both cost-effective and of the highest quality.
With a broader scope of clinical and research facilities, the network also is providing new educational opportunities for students and residents, as well as important opportunities to expand clinical research efforts.
Dr. Daniel K. Podolsky, President of UT Southwestern, and Barclay Berdan, Chief Executive Officer of Texas Health, co-chair the network's Board of Directors. In 2016, five senior executives were appointed to oversee Southwestern Health's joint clinical operations, joint physician network, population health services company, and market relations.
"These five executives bring dynamic leadership to address the needs of patients and support the efforts of physicians and other caregivers throughout the network. They also possess the essential expertise to effectively manage large hospitals, physician groups, and clinical programs needed to successfully achieve the clinical, research, and educational as well as financial goals of this collaboration," said Dr. Podolsky, who holds the Philip O'Bryan Montgomery, Jr., M.D. Distinguished Presidential Chair in Academic Administration, and the Doris and Bryan Wildenthal Distinguished Chair in Medical Science.
Officially launched in April 2016, the integrated network benefits both consumers and caregivers without changing the relationships patients have with their physicians. With the combined resources of the network, patients experience better coordinated care and increased access to specialty services and clinical trials. Patients, physicians, employers, and insurers benefit from the network's efficiencies and quality initiatives, and from the resulting improved outcomes and reduced redundancies.
"The network will foster expanded collaboration between physicians and care teams across the entire region, bolstered by the critical infrastructure needed to share best practices and cutting-edge innovation," Dr. Podolsky said.
Formation of the network does not alter UT Southwestern's or Texas Health's existing relationships, including UT Southwestern's relationships with Parkland Memorial Hospital, Children's Medical Center Dallas, and Dallas Veterans Affairs Medical Center. But the network does enable the two organizations to thrive in the changing landscape of health care delivery, to adapt more readily, and to respond appropriately to patients' needs and expectations.
Recruitment of physicians into the network – the backbone of the collaboration – has been significant and includes UT Southwestern faculty, community-based physicians in the UT Southwestern Clinically Affiliated Physicians (UTSCAP) program, primary care physicians throughout North Texas, and physicians employed by Texas Health.
"Patients will benefit from access to care from a comprehensive and coordinated network of physicians encompassing all specialties and other caregivers, all working together to improve outcomes and manage costs more effectively," Dr. Podolsky said.
Southwestern Health Resources Leadership Team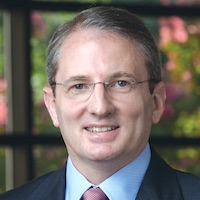 Dr. John Warner, Vice President and CEO of University Hospitals, and Professor of Internal Medicine, is Senior Executive Officer of the joint operating company that oversees the network's three major hospitals: UT Southwestern's William P. Clements Jr. University Hospital and Zale Lipshy University Hospital, and Texas Health Resources' Texas Health Presbyterian Hospital of Dallas. Dr. Warner holds the Jim and Norma Smith Distinguished Chair for Interventional Cardiology, and the Audre and Bernard Rapoport Chair in Cardiovascular Research.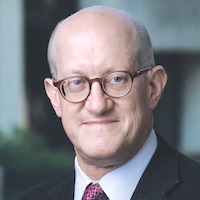 Dr. Bruce Meyer, Executive Vice President for Health System Affairs and Professor of Obstetrics and Gynecology, is the Senior Executive Officer of Southwestern Health's Population Health Services Company, which will provide data about outcomes and costs of care, as well as coordination and transitions of care, while ensuring the Southwestern Health physician and hospital networks have the tools needed to achieve clinical integration and manage network performance. Dr. Meyer holds the T.C. Lupton Family Professorship in Patient Care, in Honor of Dr. John Dowling McConnell and Dr. David Andrew Pistenmaa.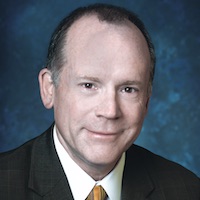 Dr. Dan Varga, Chief Clinical Officer and Executive Vice President of Texas Health Resources, is the Senior Executive Officer of Southwestern Health's physician network.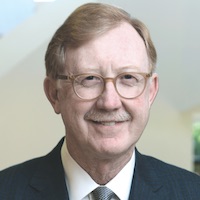 Dr. Mack Mitchell, Vice President for Medical Affairs and Professor of Internal Medicine, is the Chief Medical Officer of the physician network, working alongside Dr. Varga.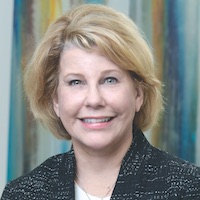 Ms. Williams, Senior Executive Officer, Market Relations, is responsible for developing strategic relationships with employers, employee benefits consultants, and government agencies, and for managing contractual relationships with payers and purchasers of health care contracts. She previously worked as Chief Operating Officer for Scott & White Health Plan.