Hobbs, Cohen recognized for groundbreaking cholesterol research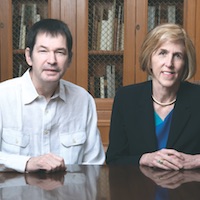 UT Southwestern geneticists Dr. Jonathan Cohen and Dr. Helen Hobbs received one of the nation's highest honors in biomedical science last year – the 2016 Passano Award – for developing and applying transformative genetics techniques to the understanding of lipid metabolism related to heart disease.
The award from the Passano Foundation recognizes exemplary U.S.-based research that leads to real-world applications in clinical medicine. The research of Dr. Cohen and Dr. Hobbs, a Howard Hughes Medical Institute Investigator and Director of the Eugene McDermott Center for Human Growth and Development, laid the foundation for development of a new class of drugs to treat high cholesterol, including two drugs approved in 2016 by the Food and Drug Administration.
The honor highlights UT Southwestern's commitment to transformational medical and scientific research by its esteemed faculty, which currently includes five Nobel Prize winners, 18 members of the National Academy of Medicine, 22 members of the National Academy of Sciences, 16 members of the American Academy of Arts and Sciences, and 13 Howard Hughes Medical Institute Investigators.
"The pioneering research of Dr. Cohen and Dr. Hobbs has provided important novel insights into the genetic basis of cholesterol metabolism. These insights have made possible the development of categorically new therapeutic agents that can benefit vast numbers of people facing cardiovascular disease," said Dr. Daniel K. Podolsky, President of UT Southwestern, who holds the Philip O'Bryan Montgomery, Jr., M.D. Distinguished Presidential Chair in Academic Administration, and the Doris and Bryan Wildenthal Distinguished Chair in Medical Science.
Dr. Hobbs, Chief of Clinical Genetics and Professor of Internal Medicine and Molecular Genetics, and Dr. Cohen, Professor of Internal Medicine and with the McDermott Center, have worked together for nearly two decades and co-direct the Hobbs-Cohen Lab in the McDermott Center.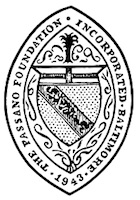 "It is an honor for my colleague, Dr. Cohen, and me to receive this prize in recognition of work carried out in conjunction with the many terrific students and fellows in our lab," said Dr. Hobbs, who holds the Eugene McDermott Distinguished Chair for the Study of Human Growth and Development, the Philip O'Bryan Montgomery, Jr., M.D. Distinguished Chair in Developmental Biology, and the 1995 Dallas Heart Ball Chair in Cardiology Research. Dr. Cohen holds the C. Vincent Prothro Distinguished Chair in Human Nutrition Research.
Research by Dr. Hobbs and Dr. Cohen focuses on identifying genetic factors that contribute to variations in the levels of cholesterol in the blood, especially LDL cholesterol, often referred to as "bad cholesterol." High levels of LDL cholesterol in the blood increase the risk of a heart attack. The Hobbs-Cohen team discovered how certain genes predispose people to heart attacks and others protect – discoveries that pointed to new targets for drug development. By studying individuals with unusually high or unusually low serum lipid levels, the Hobbs-Cohen team revealed the central role of PCSK9, a protein that degrades receptors for LDL, leading to the development of drugs that inactivate PCSK9, resulting in lowered LDL.
In addition, the Hobbs-Cohen laboratory identified the first genetic cause of nonalcoholic fatty liver disease, an increasingly common disorder that is associated with cirrhosis and liver cancer.
Their discoveries grew out of the Dallas Heart Study, which provided a large database of individuals for whom researchers had both genetic information and information on physical traits to study. Co-founded by Dr. Hobbs, the Dallas Heart Study involves more than 6,000 ethnically diverse participants and receives funding from the Donald W. Reynolds Foundation. Now underway for more than 16 years, it has led to more than 200 published papers. Phase 3 of the study is now in the works, and will have a general scientific focus on healthy aging.
The connection between genetics and atherosclerosis – a clogging of the arteries that is a leading cause of heart attacks and stroke – was highlighted more than 30 years ago in the work by Nobel Laureates Dr. Michael Brown and Dr. Joseph Goldstein at UT Southwestern. Dr. Brown is Director of the Erik Jonsson Center for Research in Molecular Genetics and Human Disease, and Dr. Goldstein is Chairman of the Department of Molecular Genetics. Their research led to the development of statins, one of the most widely prescribed medicines in the world. Dr. Brown holds The W. A. (Monty) Moncrief Distinguished Chair in Cholesterol and Arteriosclerosis Research, and the Paul J. Thomas Chair in Medicine. Dr. Goldstein holds the Julie and Louis A. Beecherl, Jr. Distinguished Chair in Biomedical Research, and the Paul J. Thomas Chair in Medicine.