Kara Goss, M.D.
Assistant Professor
Internal Medicine and Pediatrics
Dr. Goss' clinical practice focuses on pulmonary hypertension as well as cardiopulmonary evaluation of adults born premature. Her research utilizes established UT Southwestern neonatal databases and infrastructure, in conjunction with preclinical models, to study the late cardiopulmonary manifestations of preterm birth and identify implications for treatment and lifetime health. As a THR research scholar, she is conducting risk-appropriate cardiopulmonary screening for adults born preterm with a goal to establish screening guidelines for wider application.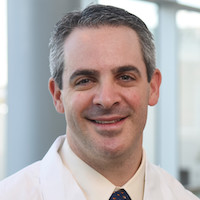 Justin Grodin, M.D.
Assistant Professor
Internal Medicine
Dr. Grodin is a cardiologist with expertise and clinical focus in advanced heart failure, cardiac amyloidosis, hypertrophic cardiomyopathy, cardiac transplantation, left-ventricular assist devices, and cardiac critical care. In addition, he splits his time as a clinical epidemiologist focusing on heart failure outcomes research. His THR Clinical Scholars project focuses on identifying novel "phenotype groups" of patients hospitalized with decompensated heart failure and characterizing their unique risk-profiles in order to tailor heart failure readmission prevention strategies. This project will leverage truly "big data" from the enormous THR electronic health record database with advanced computational analytics at UT Southwestern.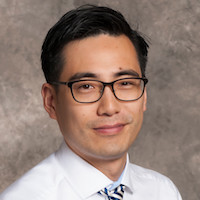 Arthur Hong, M.D.
Assistant Professor
Internal Medicine and Clinical Sciences
Dr. Hong is a practicing general internist and health services researcher. He is interested in the design, implementation, and evaluation of patient-centered, value-based innovations to clinical care. This interest is rooted in understanding the problems patients and clinicians face when making clinical decisions while facing uncertainty. Dr. Hong approaches research questions with an eye toward the implications for patients, clinicians, health systems, and health policy. He has completed prior work that evaluated the impact of the Choosing Wisely campaign, as well as examined financial incentives and variation among clinicians when ordering non-recommended medical care. He is currently working on evidence-based approaches to improve the design and delivery of cancer care.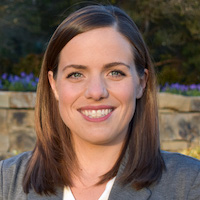 Amy Hughes, Ph.D.
Assistant Professor
Population and Data Sciences
Dr. Amy Hughes' research background includes training in geospatial information sciences, econometrics, spatial statistics, and cancer prevention and control. Her research interests include applications of spatial statistics and econometrics to understand geographic differences in health behaviors, outcomes, and policies. Her past research has focused on using large surveillance, administrative, and electronic medical record databases to investigate how patient, physician, health system, environmental, and neighborhood factors influence health behaviors and outcomes. Dr. Hughes' THR Clinical Scholars work will focus on using geospatial methods to identify patient contexts that carry high risk for diabetes, asthma exacerbations, and poor management of multimorbid conditions.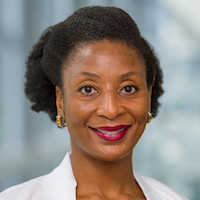 Nneka Ifejika, M.D., M.P.H.
Associate Professor
Physical Medicine & Rehabilitation, Clinical Sciences, and Neurology & Neurotherapeutics
Over 300,000 of the 795,000 people who experience a stroke in the United States annually have moderate to severe impairments. These impairments make early and effective stroke rehabilitation a critical component of the recovery process. Dr. Ifejika's research focuses on the synthesis of existing acute stroke and rehabilitation data sets to create "optimal rehabilitation" prediction models. "If we can identify patient characteristics that increase the probability of receiving intensive stroke rehabilitation early in the acute stroke hospitalization, opportunities to streamline referrals, decrease hospital length of stay, and improve functional outcomes will follow."
As Section Chief of Stroke Rehabilitation at UT Southwestern Medical Center, Dr. Ifejika's clinical interests center on the provision of stroke rehabilitation protocols throughout the Peter O'Donnell Brain Institute. From the Neuro ICU to outpatient clinics, the process of care is evidence based, patient-centered, and collaborative. In her role as North Central Texas Trauma Regional Advisory Council (NCTTRAC) Co-Director of Stroke Research, she collaborates with EMS organizations and Stroke Centers throughout the Dallas-Fort Worth region, identifying opportunities to decrease the disability burden of cerebrovascular disease.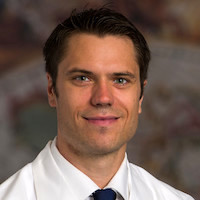 Bradley Lega, M.D.
Associate Professor
Neurological Surgery, Psychiatry, and Neurology & Neurotherapeutics
Dr. Lega studies human memory using direct brain recordings. This unites his research interests with his clinical practice treating patients with intractable epilepsy. The long term goal of this research is to develop a brain machine interface device to treat memory disorders. Funding through the THR mechanism has helped him test new hypotheses about the modulation of human memory and create first of its kind data exploring the utility of parietal lobe modulation to treat memory loss.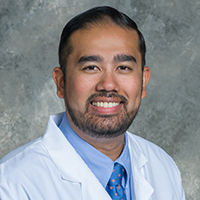 Richard Medford, M.D.
Assistant Professor
Internal Medicine
Dr. Medford is originally from Toronto, Canada. He was drawn to medicine as a result of the SARS outbreak in 2003 where he played a pivotal role in creating and designing the EMS database that tracked patients across the province of Ontario. He received his medical training at Jefferson Medical College in Philadelphia, Pennsylvania and returned to Ontario to complete his Internal Medicine Residency and Infectious Diseases Fellowship. He achieved the prestigious Fellowship in the Royal College of Physicians and Surgeons of Canada in 2015. Understanding the future direction of healthcare related to medicine and information technology, he subsequently completed a Clinical Informatics fellowship at Stanford University, becoming the first and only dual trained Infectious Diseases and Clinical Informatics physician in North America. He joined the UTSW faculty in 2018 and currently splits his time seeing inpatients on the General ID service while serving as the Assistant Chief Medical Informatics Officer for the health system. As a THR Clinical Scholar, he's researching decision support for antimicrobials.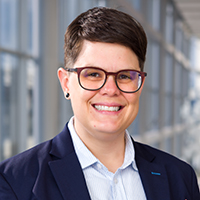 Megan Mullins, Ph.D.
Assistant Professor
O'Donnell School of Public Health and Harold C. Simmons Comprehensive Cancer Center
Dr. Mullins' research program is focused on improving the quality and equity of cancer care for people with advanced stage cancers. Her work is centered in three broad areas: 1) populations who are at high risk for poor cancer outcomes (e.g. older adults with cognitive impairment, racial/ethnic minorities, and sexual and gender minorities); 2) goal concordant care; and 3) palliative and end-of-life care. Dr. Mullins uses mixed-methods approaches for care delivery research to inform the implementation of evidence-based interventions. She has specific expertise in the analysis of large population-based and medical claims data, in-depth interviewing, surveying patients and providers, and health disparities research. Dr. Mullins is currently the Principal Investigator of a national pilot study funded by NRG Oncology to evaluate barriers and facilitators to sexual orientation and gender identity (SOGI) data collection in NCORP practices and develop a stakeholder engaged implementation strategy for routine SOGI data collection. As a THR Clinical Scholar, she's researching palliative care costs in cancer.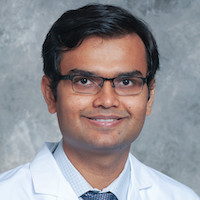 Ambarish Pandey, M.D.
Assistant Professor
Internal Medicine
Dr. Pandey is a preventive cardiologist with clinical interest in prevention and management of heart failure, particularly heart failure with preserved ejection fraction. His research interest is focused on predicting and preventing heart failure at a population level. His work has particularly focused on lifestyle risk factors such as obesity and physical inactivity as potentially modifiable targets for prevention of heart failure. As a THR research scholar, he is developing novel, EMR-based screening strategies that can be implemented within our health system to identify the highest risk individuals for heart failure development and target them with effective preventive interventions.
Nicole Rich, M.D., M.S.C.S.
Assistant Professor
Internal Medicine
Dr. Rich is a gastroenterologist and transplant hepatologist with clinical expertise in the management of advanced liver disease and liver cancer. The core focus of her research is to understand and identify mechanisms contributing to health disparities among patients with chronic liver disease and hepatocellular carcinoma (HCC), the most common type of primary liver cancer.
As a THR Clinical Scholar, Dr. Rich will establish a clinical and population health research program to identify specific (and potentially modifiable) patient-, provider-, and system-level factors driving racial/ethnic and gender disparities in outcomes among patients with chronic liver disease and HCC within the Southwestern Health Resources (SWHR) network. Her ultimate goal is to develop and pilot a population-level intervention to reduce disparities, improve outcomes, and promote health equity for patients with liver disease within our integrated health care system.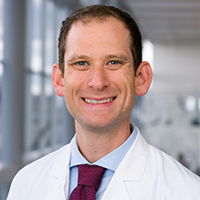 Robert Turer, M.D.
Assistant Professor
Emergency Medicine
After completing his undergraduate degree in computer engineering and a Master's degree in biomedical engineering at the University of Michigan, Dr. Turer attended Vanderbilt University School of Medicine. He completed residency in emergency medicine at the University of Michigan, where he served as a chief resident. He pursued fellowship training in clinical informatics at Vanderbilt University Medical Center. Dr. Turer is a member of the UT Southwestern Clinical Informatics Center. His research focuses on the integration of user-centered design and risk-communication principles into clinical decision support and real-time predictive modeling. As a THR Clinical Scholar Program, he is co-PI with Dr. Robin T Higashi on a study to facilitate patient portal awareness, enrollment and use among Spanish-speaking patients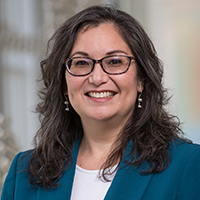 Robin T Higashi, Ph.D.
Assistant Professor
O'Donnell School of Public Health
Trained as a medical anthropologist, Dr. Robin T. Higashi specializes in using qualitative methods to evaluate barriers to health services delivery and strategize ways to enhance health outcomes for underserved populations. Since joining the faculty in 2019, Dr. Higashi has undertaken several studies related to remote technologies, focusing on Spanish-speaking, older adult, and minoritized populations that have inequitable access to technology and limited digital literacy skills. Dr. Higashi executed a Community-Engaged Research pilot grant (2020-22, with Co-PI Dr. Timothy P. Hogan) through the Simmons Office of Community Outreach, Engagement and Equity, to study provider and patient responses to the rapid implementation of telehealth during the COVID-19 pandemic. She is a Cary Council "DocStar" awardee (2022-23), pursuing a study to understand the digital health literacy needs and identify strategies to enhance telehealth among underserved populations in the Redbird area of Dallas. As a THR Clinical Scholar Program, she is co-PI with Dr. Robert Turer on a study to facilitate patient portal awareness, enrollment and use among Spanish-speaking patients.