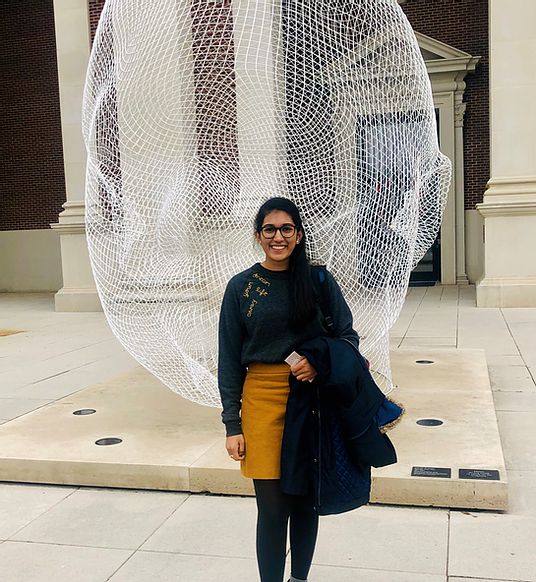 Hello! My name is Nikita Agarwal and I am a MD candidate who will be applying to Internal Medicine for residency. I entered in the Class of 2021, but I'm currently taking a year off to purse an MPH in Health Policy. I grew up here in Dallas and went to Philadelphia for undergrad where I got my BA in Biochemistry and Biophysics and minored in History. During college, I was a manager for a free clinic in West Philadelphia. I loved that experience so much that when I came to UTSW, I became a manager at the Monday Clinic, a student-run free clinic that operates out of North Dallas Shared Ministries. Most of my research in medical school revolves around access to care either in relation to free clinics or United to Serve's annual health fair. I love listening to podcasts, exploring Dallas's many museums, and trying all the dessert places in the greater DFW area. When I need some stress relief, I'll recruit my family's puppy, Theo, to walk/run outside with me!
Nikita Agarwal
Member
---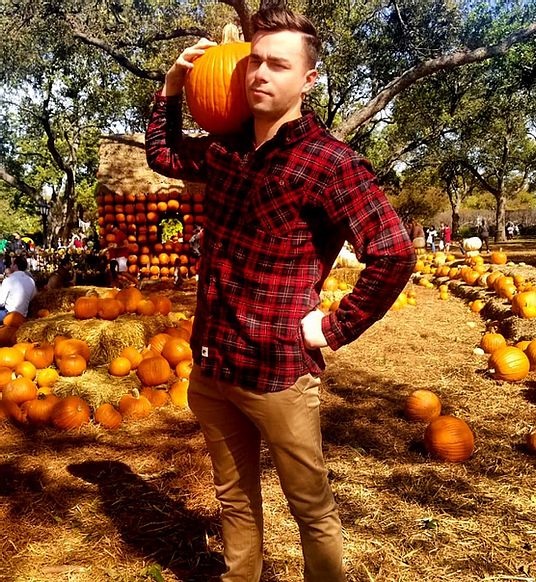 Hey! My name is Jackson Agraz, and I am an MD candidate applying for Emergency Medicine for residency. I grew up in North Carolina but moved to Dallas midway through high school, and then I went to Notre Dame for undergrad where I received a BS in a pre-medicine track. During a gap year I worked as a medical scribe in an emergency department outside of Philadelphia which shaped my trajectory to where I am today. I experienced the incredible impact that the medical professionals had on their local community, which inspired me to pursue a medical education and become an emergency medicine physician. During medical school I became involved in United to Serve, and I have acted in various roles each year during the free health fair Carnaval de Salud. Through my experiences with this organization I have become more interested in the medical education of underserved communities.
I love reading fantasy novels, participating in school soccer teams, and following my favorite soccer leagues. This year I hope to expand my participation in projects that focus on underserved populations and the encouragement of empathy in medicine.
Jackson Agraz
Member
---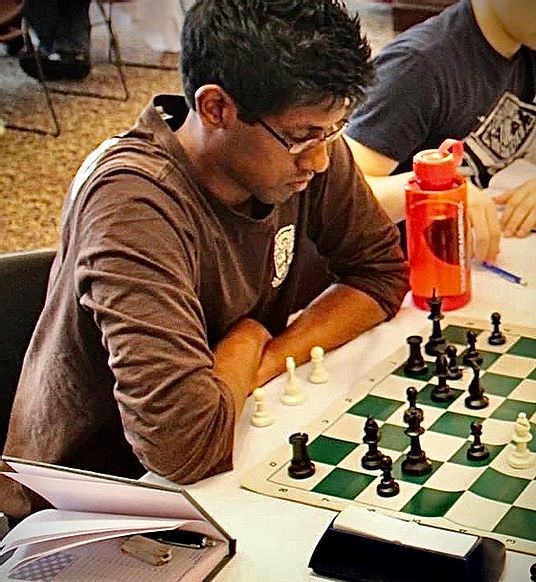 Hi there! I'm Naveen, and I'm an MD candidate applying to Internal Medicine/Psychiatry. I have trouble calling any one place at home since I was born in Croydon, UK, and then I moved around to Houston/Dallas, Tx, and Providence, RI. I discovered my passion for serving the underserved in medicine after my time as an undergraduate where I worked with the Rhode Island Urban Debate League and Rhode Island Free Clinic. I was fortunate enough to meet wonderful people who taught me about the varying experiences and backgrounds, and I'd like to hope I've continued to utilize those experiences as a medical student where I've been fortunate to bring Hepatitis C screening and care to homeless individuals as well as study the impact of self-image and agency in diabetes self-care. In my free time, I love to play chess, to play tennis, to find new videogames, to explore the food scene, and to cook. This following year, I'm looking forward to exploring the nation as travel will no doubt be a big part of interviews, and I'm hoping to continue learning from the people, peers, community members, mentors, and patients around me. I'm also looking forward to more self-reflection as I look back at my journey here.
Naveen Balakrishnan
Co-Chair: Humanism Elective Committee
---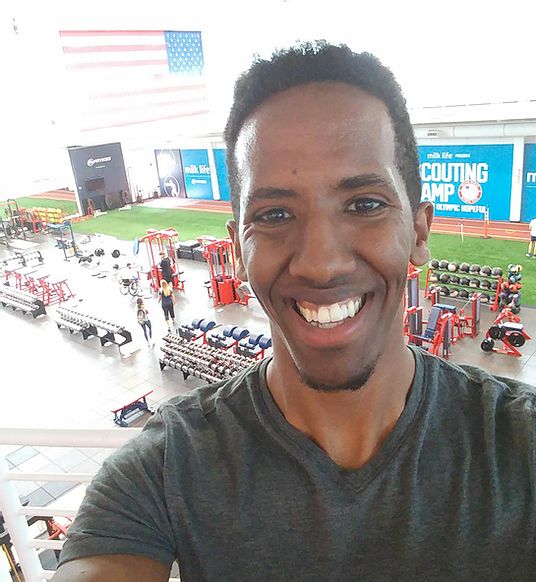 Hey everyone! My name is Darara Borodge and I am a rising MS4 applying to residencies in Psychiatry. I'm from Rockwall, TX although you could say I'm originally from old Parkland, since I was born there! I graduated from Harvard with a degree in Biology and spent time working in a spine clinic in Ethiopia before coming to medical school. During medical school, I served as a mentor for pre-med students, bolstered the recruitment of minority students to medicine, and helped to establish the Peer Counselor program at UTSW where I serve to bridge the gap between students and the Offices of Student Wellness. In my free time, I love reading, going to the gym, and getting lost in the next sci-fi movie I can find on Netflix®!
Darara Borodge
Member
---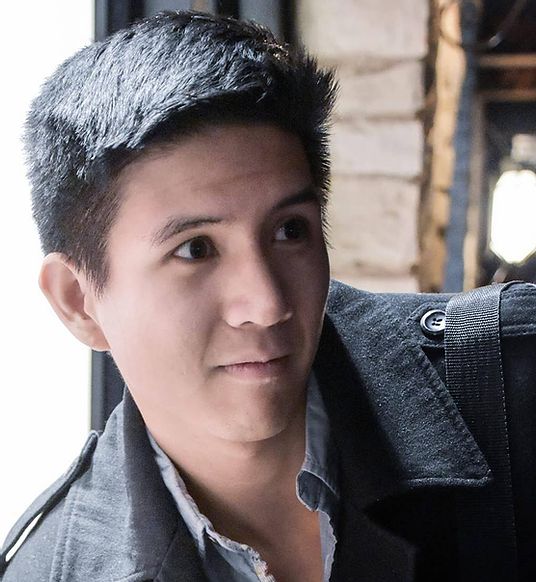 Hello! I'm Alvin Chung and an MD candidate that's applying for Internal medicine residency. I grew up in Plano, TX and went to undergrad at Cornell University where I graduated with a BA in Biology and concentration in Nutritional Sciences. In medical school, I've been involved in organizations such as United to Serve and Camp Sweeney. I've also had the opportunity to do research and quality improvement projects for the Global Diabetes Program at Parkland, an initiative to improve healthcare access for underserved patients. During my time there, I developed an interest in social determinants of health and policy-making. Outside of medicine, I enjoy cooking, baking, Olympic weightlifting, and spending time with friends, family, and dogs...mostly dogs. This year, I hope to find ways to give back to a community that has given so much to me!
Alvin Chung
Co-Chair: Community Engagement Committee
---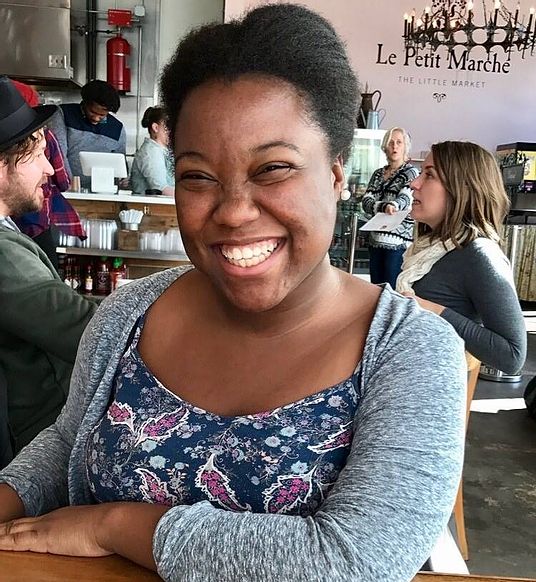 My name is Petra Constable and I am an MD Candidate applying for family medicine residency. I was born in Kingston, Jamaica and at age twelve moved to the suburbs of Houston, TX. I attended Rice University where I earned a B.A. in Biochemistry and Cell Biology. During my time at Rice I was part of The Mentorship Project, providing mentorship to high school and middle school students in underrepresented minorities with low access to resources for college preparedness. As part of Rice's chapter of Global Brigades, I helped lead a team of students to Honduras where we worked with local physicians provide access to medical care to rural areas. These experiences showed me the power and importance in true partnership with communities. During medical school, I have served as Junior Medical Staff at Camp Sweeney, a camp for children with Type 1 Diabetes, participated in physician burnout research, and served in medical mission to El Paso, TX with SCF (Southwestern Christian Fellowship. I enjoy cooking, dancing, island-style hospitality, and, as a "people person" any activity that allows me to spend quality time with lovely humans. I hope to continue to encourage health and wellness in my current and future communities through the promotion of partnership and connectedness.
Petra Constable
Co-Chair: Community Engagement Committee
---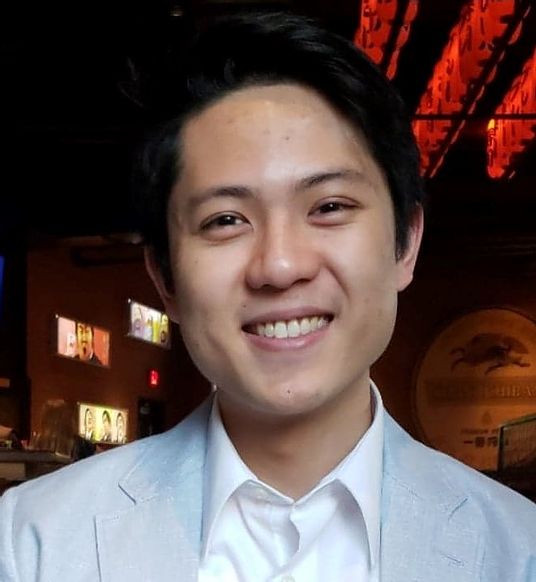 Hi! My name is Anthony, and I will be applying to Anesthesiology this fall! I am from Houston, although I have come to know Dallas as my second home. I went to UT Dallas and received a degree in biology where I also spent some time researching and studying nanoparticles. At UT Southwestern, I have been fortunate to have had many experiences with different student organizations. I spent a lot of my preclerkship time volunteering as a manager of The Monday Clinic and as an officer in DFW Hepatitis B Free. Through those experiences, I have gotten to meet many patients and learn many of their stories. My passion is in quality improvement and patient safety, and I have been working on a project to implement an Epic based standardized handoff bundle for potential distribution to other institutions. Outside of school, I enjoy listening to and playing music, eating lots of yummy food, letting my friends win at board games, and practicing my Rubik's cube skills.
Anthony Dao
Member
---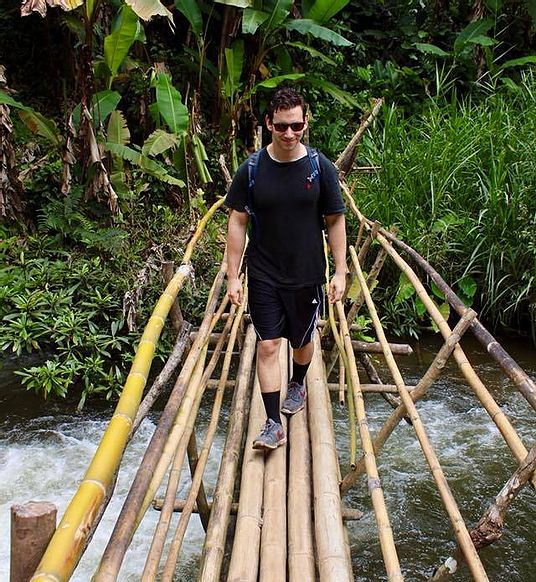 Howdy, my name is Christian, and I was raised right up I-35 in Flower Mound. I spent my undergraduate in Los Angeles at USC before working as a neuroscience research assistant at the Center for BrainHealth and as a mental health technician prior to beginning medical school at UT Southwestern. Of my medical school experiences, the ones which stand out most were through our Office of Global Health: as a global health distinction student, I have been fortunate to participate in research abroad twice, and as an MS2, Taylore King and I were given the opportunity to plan, implement, and lead a new service trip to Guatemala in March 2019. Learning from the failures and triumphs of other systems will be integral to charting a path forward for American healthcare, and I am optimistic that if physicians work together, the next generation can reintroduce humanity to our medical system. When not at the hospital, I enjoy rock climbing, yoga, reading, and playing guitar. I plan to apply into Otolaryngology—Head & Neck Surgery this fall, and am looking forward to both seeing new parts of the country during interviews and for time to spend with my parents and friends here in DFW before beginning residency next year.
Christian Davidson
Co-Chair: Clerkship Ethics Lectures Committee
---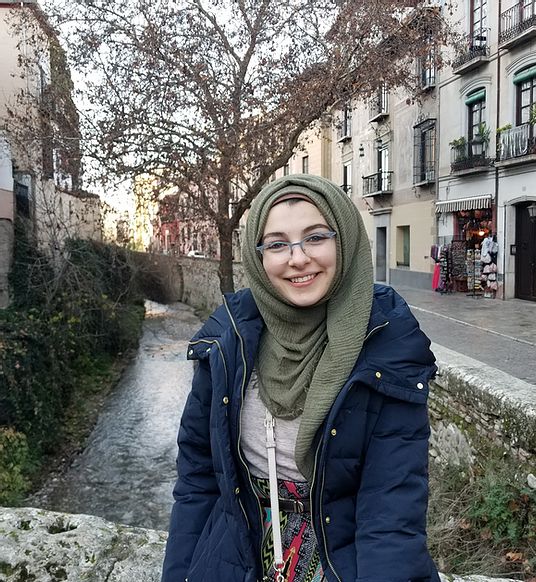 Hey there! My name is Aseel Dweik, and I'm an M.D candidate at UTSW applying for Internal Medicine residency! I was born and raised in Dallas TX. I completed a Bachelors in Healthcare Studies and a Masters in Biotechnology at UT Dallas prior to attending UTSW. I am really passionate about clinical medical education and its role in teaching students the art of providing culturally and socio-economically-competent care. Outside school, I enjoy cooking/baking, gardening, reading, traveling and playing volleyball with my younger siblings!​
Aseel Dweik
Co-Chair: Humans of Parkland Committee
---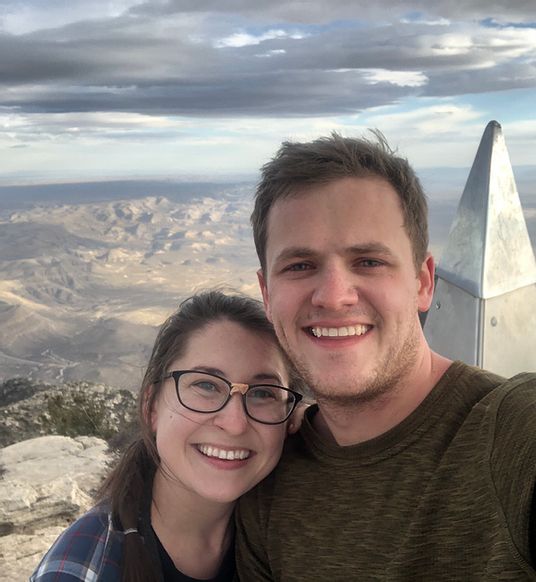 Hello all, My name is Micah Gamble! I was born in southeast Houston, where I was privileged to be raised by a close knit family. I attended Baylor University and majored in Medical Humanities. Longitudinal relationships I formed during college with socioeconomically disadvantaged residents at a nearby public housing complex exposed me to the impact that various institutional forces have on vulnerable populations' access to preventative and treatment-based health knowledge and resources. Discovered passions for equity and preventative care from my experiences in college set me up for medical school experiences like leading nutrition and fitness programs in local schools, participating in global health leadership and research, and even getting to lobby in D.C. for expansion of funding to national health programs. During this season of life, I built many friendships, learned a lot, and even got married! Outside of medicine, I love being outdoors, nerding out on a new book, and spending time with friends and family. I have interest in a career focused on equitable preventative and lifestyle medicine and am excited to be applying to family medicine residencies soon! I look forward to focusing on giving back to our community and forming new relationships before residency!
Micah Gamble
Co-Chair: Humans of Parkland Committee
---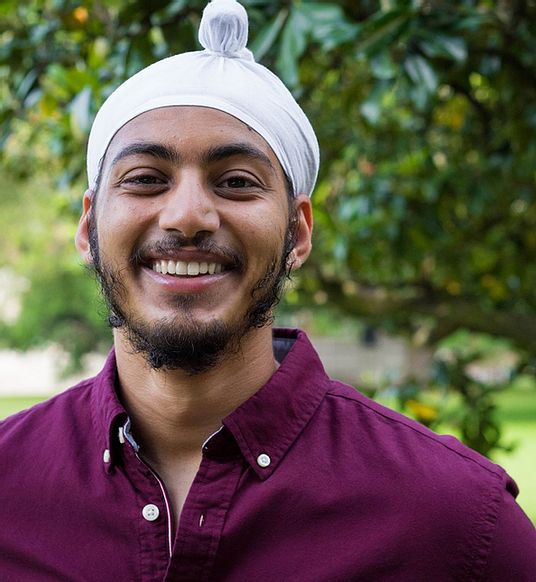 Hi! My name is Jaskeerat Gulati (everyone calls me JK) and I'm applying for Internal Medicine! I grew up in Houston, Texas and I am, and will always be, a die-hard Houston Rockets and Texans fan (sorry Dallas)! I went to Rice University for undergrad, where I earned a BA in Biochemistry and a minor in Sociology. I first became interested in medicine while having a chance to shadow a neuro-oncologist at MD Anderson Cancer Center through my high school. In college, I worked at the Ronald McDonald house at Texas Childrens' hospital, helping to provide a home-away-from-home for families with children requiring prolonged hospital stays. These early experiences were very important for me because they helped me realize the far-reaching impacts that diseases such as cancer can have on patients, their families, and rest of the healthcare team as well. In medical school, I had the chance to conduct both quality improvement and basic science research, volunteer at various free clinics through UT Southwestern, and actively participate in our annual United to Serve health fair. I enjoy cooking, biking and spending time with family and friends. And if you couldn't already tell from above, I also love playing and watching sports, especially basketball!
Jaskeerat Gulati
Co-Chair: Clerkship Ethics Lectures Committee
---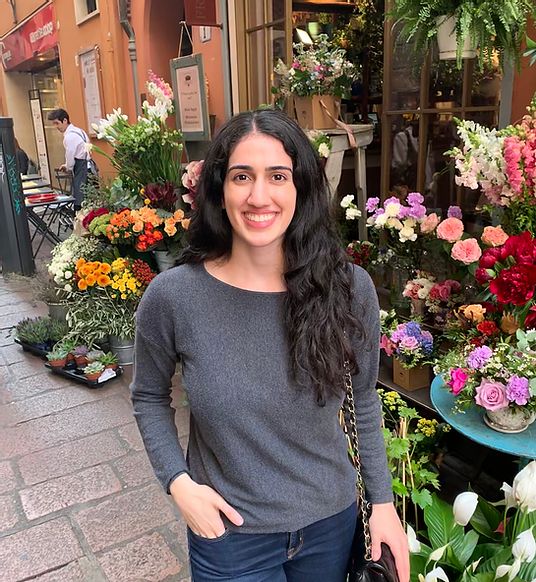 Hi there! My name is Natasha and this fall I will be applying for residencies in general surgery with the ultimate goal of becoming a trauma surgeon. I attended The University of Texas at Dallas where I received a Bachelor of Science in Biology. While there, I worked as a Peer Health Educator discussing topics such as mental health and sexual assault prevention with the student body. I also served as the Chief Education Officer for my sorority, Kappa Alpha Theta. While in medical school, I served as a Vice President for the American Medical Women's Association where I expanded the Domestic Violence Awareness Week programming for medical students to include events focused on providing empathetic and trauma-conscious care to our patients. I also have an interest in improving the delivery and safety of medical care and I am pursuing my MD with a Distinction in Quality Improvement and Patient Safety. During my first year of medical school, I served as one of fifty nationwide Choosing Wisely STARS (Students and Trainees Advocating for Resource Stewardship) Representatives working to incorporate healthcare value into medical school curriculum. Besides my professional aspirations, I love trying out new local restaurants and researching fusion cuisine; my dream is to own a food truck someday!
Natasha Houshmand
Co-Chair: Student Affairs Committee
---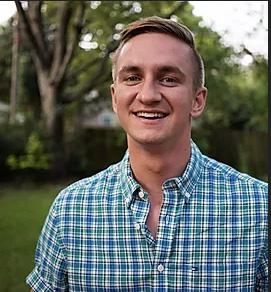 Hey y'all, my name is Connor and I'm a 4th year medical student at UTSW applying for Dermatology. I am grateful to have been born and raised in Austin, Texas. I studied Plan II Honors (Humanities) at UT Austin, graduating in 2016. I'm someone who has always been active in research, and it's something I enjoy both academically and as a hobby. This year, I am researching under a dedicated and phenomenal mentor in pediatric dermatology in London, UK. I hope to one day practice as both a clinician and a researcher, studying the relationship between genetics and rare skin disorders! Things that are important to me include ultimate frisbee, cycling, and traveling.​
Connor Hughes
Member
---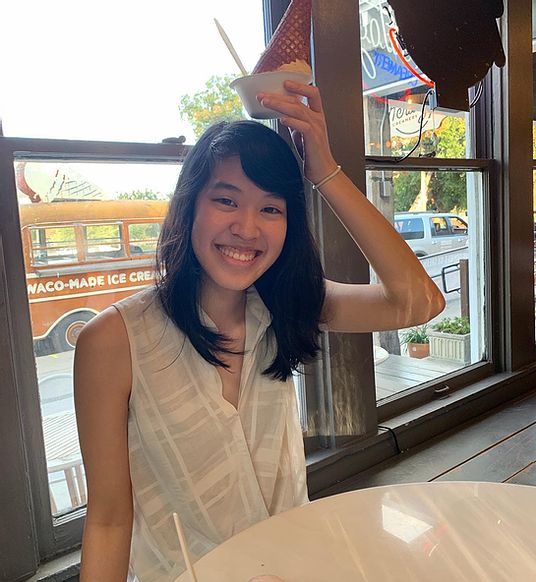 Hi! My name is Kathryn, and I am applying to residencies in Anesthesiology. Born and raised around the Dallas area, I graduated from Washington University in St. Louis with a double major in Biochemistry and Anthropology which has inspired me to pursue an MD/MPH at UT Southwestern. During my past few years here in Dallas, I have had the opportunity to work with many amazing individuals through projects such as United to Serve, Convergence, Preregistration Orientation Program (PRE+OP), and Breakfast at the Cathedral of Hope. After learning about so many different perspectives and stories, I hope to help share such ideals and implement ideas for compassionate care. In my free time, I enjoy doodling and sketching, playing board games with friends, making latte art, and practicing viola for the next orchestra recital.
Kathryn Jan
Co-Chair: Humans of Parkland Committee
---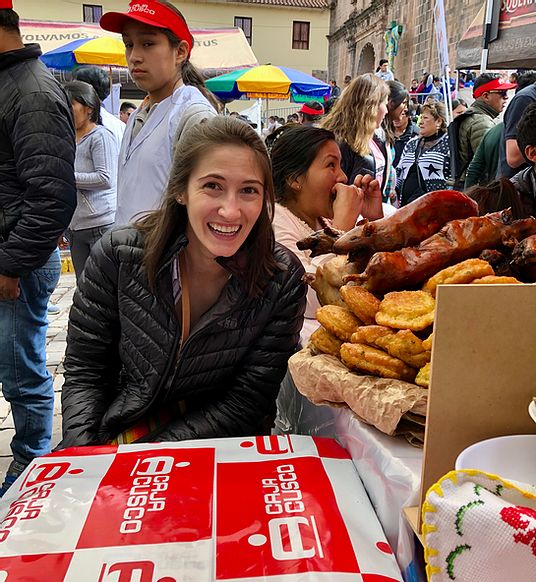 Hey there, I'm Taylore! I'm originally from Southern California, went to college out East at Johns Hopkins, and found myself in Dallas for med school where I intend to pursue OB/GYN as my specialty. I've always been extremely interested in Global Health and, after graduating early from college, I spent a three months volunteering in the gynecology wards of hospitals in Cape Town, South Africa. In medical school, I have chosen to pursue a Distinction in Global Health and have done research in Thailand and Peru. My global health journey has also led me found a service trip to rural Guatemala, which has been a profoundly rewarding and humbling experience. I've also enjoyed leading the Healthcare in Underserved Communities elective and serving as an editor for UTSW's Home & Abroad Magazine. In my free time, I enjoy photography, hiking, rock climbing, and, when near an ocean, surfing.
Taylore King
Co-Chair: Community Engagement Committee
---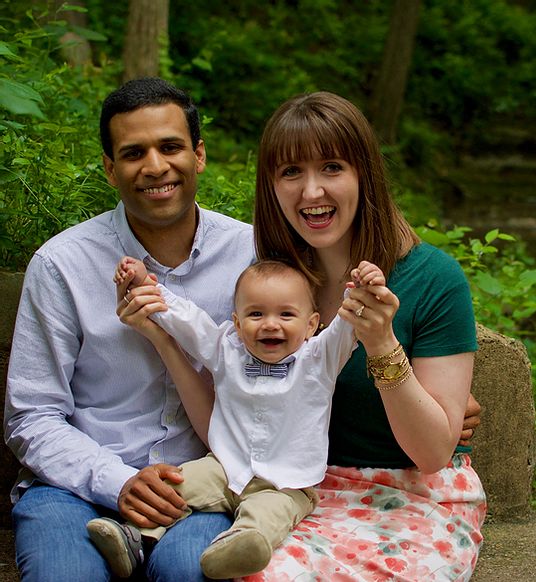 Hi! My name is Emily Magallanes. I'm an MD candidate, a mom, and a huge fan of prevention-focused primary care. I grew up in Kennesaw, GA in a family of six kids then attended Brigham Young University where I received a BS in Public Health and completed a minor in Nonprofit Organization Management. During this time, I developed a strong belief in the importance of preventive care as I completed public health projects with HIV-positive women in South Africa and recently resettled refugees in Salt Lake City. I also had the opportunity to appreciate major social determinants of health as a full-time missionary while helping people to work through challenging social problems such as alcoholism, undocumented legal status, poverty, divorce, and abuse. In medical school, I have had the privilege to work on a solution to some of these challenges through establishment of a free primary care clinic for the underserved population of Dallas. Additionally, I conduct research for an expanding Culinary Medicine program to educate community members, medical students, and licensed providers about the foundational principles and practical applications of evidence-based nutrition. Personally, I have grown through the experience of becoming a mother during medical school. Navigating the challenges of pregnancy and parenthood has given me an opportunity to experience a taste of what my patients go through every day — paying expensive medical bills on a tight budget, uncomfortable procedures and hospital stays, meeting the needs of family and professional obligations simultaneously, and practicing healthy habits with limited resources. I'm excited to move on to residency where I hope to develop my skills in the field of preventive medicine and have a meaningful impact on the health of my patients.
Emily Magallanes
Chair: Communications Committee
---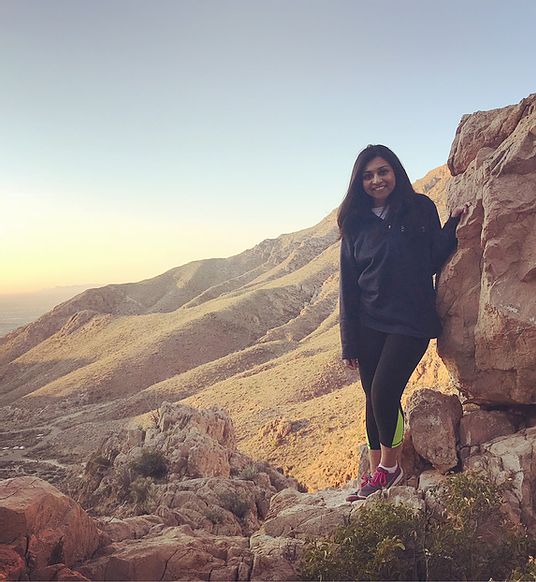 Hi! My name is Priya Mathew and I was born in Texas, raised in Flower Mound. In undergrad, I majored in Neuroscience with minors in Music, and Policy at the University of Texas at Dallas (WHOOSH!). My favorite undergrad memories are spending a semester interning in Washington, D.C. and making long-lasting friendships. At UT Southwestern, I am pursuing an MD/MPH dual degree and have been involved with the American Medical Association, Food as Medicine/Crossroads Pantry, and the Union Gospel Mission free clinic for homeless men and women. Over spring break, I have enjoyed going to El Paso with Southwestern Christian Fellowship serving refugees and underserved populations. In my free time, I like to go on hikes, play the guitar, try new foods, spend time with friends, read, and journal.
Priya Mathew
Co-President
---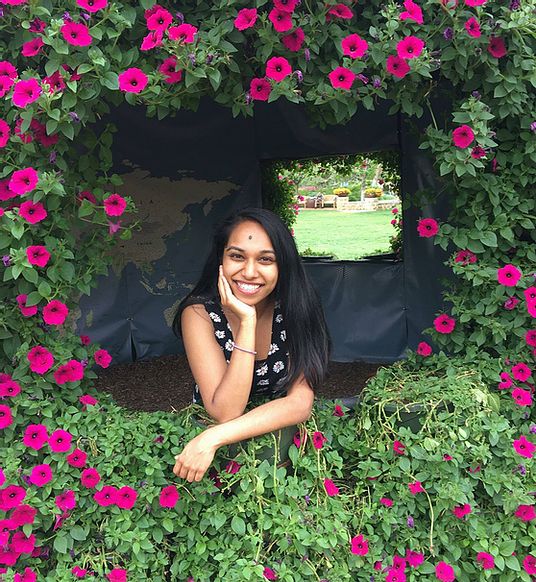 Hi guys! My name is Lakshmi Menon, and I'm an MS4 who is excited to be applying to pediatrics! A little bit about me: I was born in Kerala, India, but raised by my parents as a first-generation Malayali here in the US. UT Dallas was my home for undergrad, where I majored in biology and discovered my passion for competitive ballroom dancing. Through medical school here at UT Southwestern, I have had the honor of serving at the UGM clinics as a Clinic Manager and Yoga / Mindfulness Meditation Instructor, volunteering with children through HANDS and PIG, and participating in fascinating research about improving the neonatal resuscitation guidelines. All of this work further cemented my interest in pediatrics, as well as helped me realize that what I want to learn about and help resolve is healthcare disparities in the pediatric population. Outside of school, I enjoy experimenting with new recipes, exploring the ballroom scene in Dallas, and cuddling with my kitten. This year, I am really looking forward to marrying my wonderful fiancé and spending quality time with my family as I complete this phase of medical school!
Lakshmi Menon
Co-Chair: Humans of Parkland Committee
---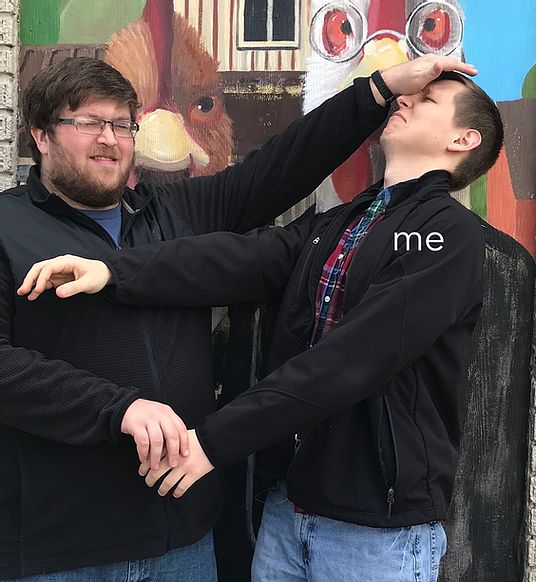 My name is Logan and I am from east Texas. I grew up in a small town near Texarkana. During high school, my favorite hobbies were marching band (I played trombone) and UIL mathematics. I also worked as a nursing assistant and had my first experience in the medical field. After high school, I attended the University of Arkansas and was a Biochemistry major. I joined student government where my new hobbies were learning parliamentary procedure and serving as the Speaker of the House and Vice President. While at Southwestern, I have been active with the Student-Run Free Clinics and the Geriatrics Interest Group. I am planning to apply for a Family Medicine residency and hope to return to practice in rural east Texas.
Logan Mills
Co-Chair: Community Engagement Committee
---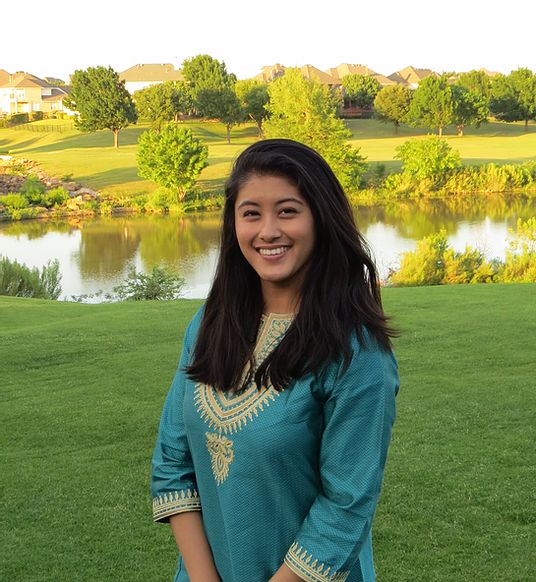 Hi there! My name is Reshma Narain, and I'm a rising MS4 applying to Internal Medicine for residency. I was born in Huntsville, AL and moved to Dallas as a toddler. For undergrad, I traveled to the west coast to complete my BA in Health and Humanity at the University of Southern California. While in Los Angeles, I loved working to empower the communities around me through volunteering with organizations such as LA Youth Vote and the USC Community Health Involvement Project. These college experiences culminated in my interest in community outreach, social justice, and advocacy work. During my time at UT Southwestern, I have continued to pursue these interests by raising awareness about women's health issues, promoting healthy relationships, and advocating for survivors of intimate partner violence. In my free time, I love indoor rock climbing, playing Dungeons and Dragons, reading comics, drawing, and drinking tea.
Reshma Narain
Co-Chair: Humanism Elective Committee
---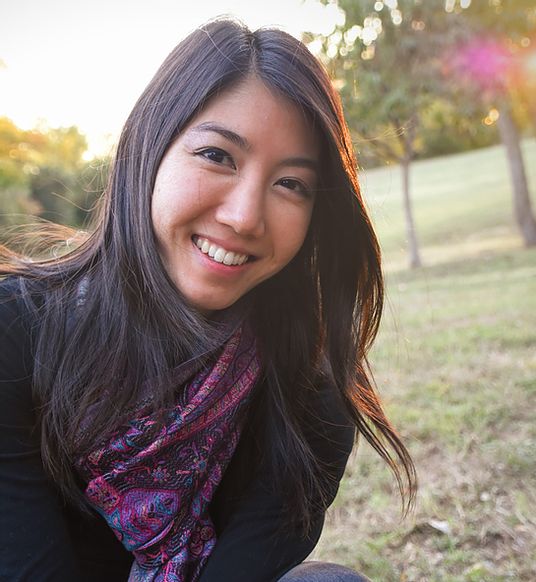 First off, my name is pronounced "Hi-Win" and I am an MD candidate applying for psychiatry residency! I was born and raised in Austin, TX and graduated from Rice University with a major in Psychology and a minor in Biochemistry. From high school to college, I learned the importance of exercise on all aspects of health through the transformation my mom had while taking group fitness classes. I started teaching group fitness in college, and still teach at 24 Hour Fitness here in Dallas as I continue to cultivate my interests in mental health and wellness. As a medical student, I've engaged in research and helped to co-found the Mental Health and Wellness Committee on campus. One of my biggest goals is balancing medical school with other things that bring me joy in life, such as hiking, exercising, and spending time with my loved ones.
Hai-Uyen Nguyen
Co-Chair: Mental Health and Wellness Committee
---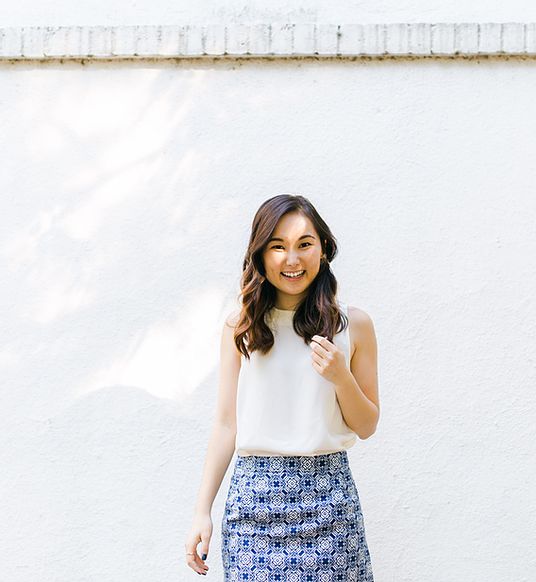 Hello! My name is Christine Park. I was born in South Korea, raised in Frisco, TX. Burnt orange is my color as a proud longhorn AND a member of the great Estabrook college!! In undergrad, I majored in Biology with certificates in business and social inequality, heath & policy. I spent those years TA-ing for biostatistics and making music covers with my roommate. At UT Southwestern, I am grateful to pursue an MD/MPH dual degree and have been involved with Dallas Childrens Advocacy Center and its student organization here on campus. I have also loved going on the annual El Paso mission trips and volunteering at PRE-OP and HPREP. During my free time, I love to journal, play the keyboard, and propagate my house plants!! In my last year of med school, I am looking forward to figuring out my specialty and spending quality time with my med school friends.
Christine Park
Co-Chair: Mental Health and Wellness Committee
---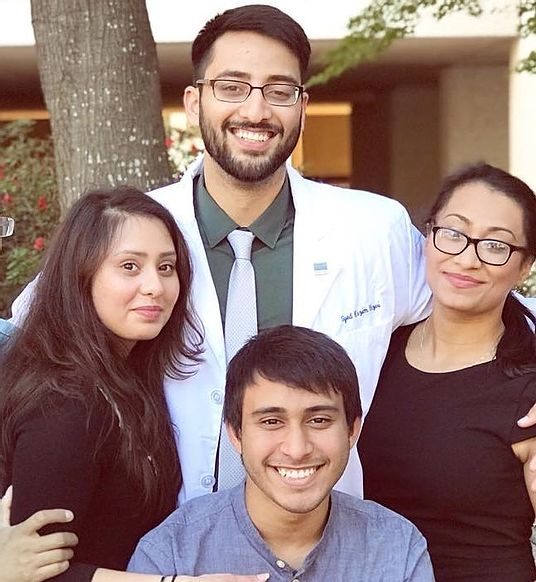 Hello! My name is Kazim Rizvi and I am a third-year medical student looking to apply to Internal Medicine. I was born in Karachi, Pakistan, and immigrated to the United States with my family as a child. I grew up in Houston, TX (best city in the country), and went to UT Austin (2nd best city in the country) where I obtained my Bachelor of Science and Arts in Biochemistry with a Business Foundations Certificate. One of my most meaningful early experiences in medicine was the opportunity to work for charity clinics in undergrad. It took me the importance of providing for the underserved community and showed me the impact one motivated physician can make. I choose to continue working in this arena as the Agape Derm clinic manager in medical school. Through my experiences in clerkships, I became more and more passionate about healthcare value, policy, and the role of social and structural determinants of health play in the care of our patients. I had the honor of being president of SPARC, a patient-centered student group at UTSW, through which we were able to provide lectures for our peers on insurance structures, drug pricing, intersectionality, and a host of other issues. In my spare time, I am an avid sports fan with entirely too much knowledge about the history of basketball.
Syed (Kazim) Rizvi
Co-Chair: Community Engagement Committee
---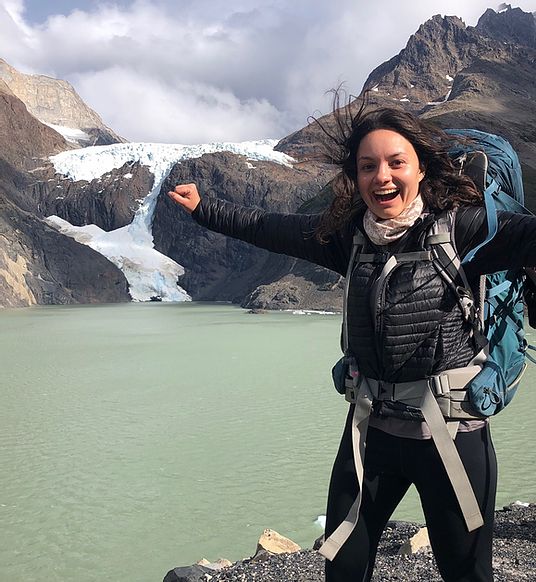 Hi! My name is Lauren Shaffer and I am applying for Internal Medicine residency. I am from San Antonio, TX and I attended college at The University of Pennsylvania. There I studied Anthropology, with a specific concentration in Medical Anthropology, and learned a great deal about cultural sensitivity and the importance of the doctor-patient relationship. Through my studies and extracurricular activities in college, I developed a passion for serving underserved communities. In medical school, I sought out opportunities in line with this passion and became involved as a clinic manager at The Monday Clinic, a student-run free clinic. I plan to continue to serve disadvantaged communities in my future career in Internal Medicine. I love to travel, hike, and be outdoors (all things I was able to incorporate into this photo)! I am very excited to be part of GHHS and to continue to promote humanism in medicine.
Lauren Shaffer
Co-Chair: Community Engagement Committee
---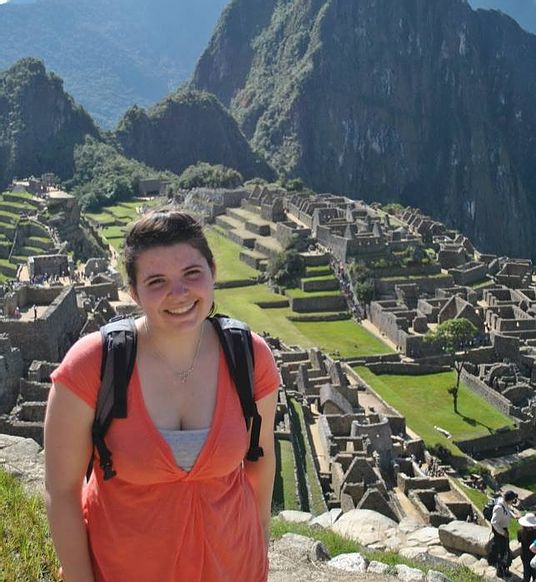 Hi! My name is Katie Smith. I moved around a lot as a kid but spent most of my childhood in the state of Indiana. That's where I attended Undergrad at Purdue University and majored in Chemistry with minors in Biology, Psychology, and Forensic Science. At the beginning of medical school, I joined United to Serve, an organization that coordinates a yearly community health fair that brings free health screenings and fun educational activities to over 800 local community members. I am honored to have been a Health Fair Chair and a Senior Health Fair Advisor for this wonderful organization! When I have free-time, I love painting, reading, snuggling with my cat, and doing puzzles with my boyfriend. Currently, I am interested in pursuing a career in critical care and continue to work in academic setting.
Katelynn Smith
Co-Chair: Clerkship Ethics Lectures Committee
---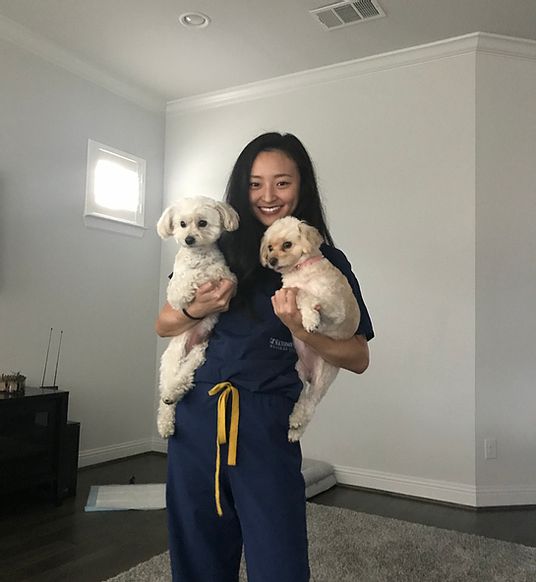 Hi, my name is Tiffany Son. I was born and raised in the Dallas area, where I grew up with horses, goats, peacocks, and emus. It was quite a unique childhood filled with unforgettable memories. I left Dallas to go to WashU in St. Louis, where I majored in Biology and minored in Korean. In college, I worked part-time at a research lab on two projects: one to help participants from underserved communities to quit smoking and for the other, to provide genetic information to African American patients with breast cancer. It was a wonderful experience to make a positive impact on people's lives. During medical school, I developed an interest in mental health and am researching how PCPs can better screen for, diagnose, and treat major depressive disorder in their clinics using a program called VitalSign6. In the future, I hope to end the stigma against mental health, and I plan on continuing to provide care to populations that need it the most.
Tiffany Son
Co-Chair: Mental Health and Wellness Committee
---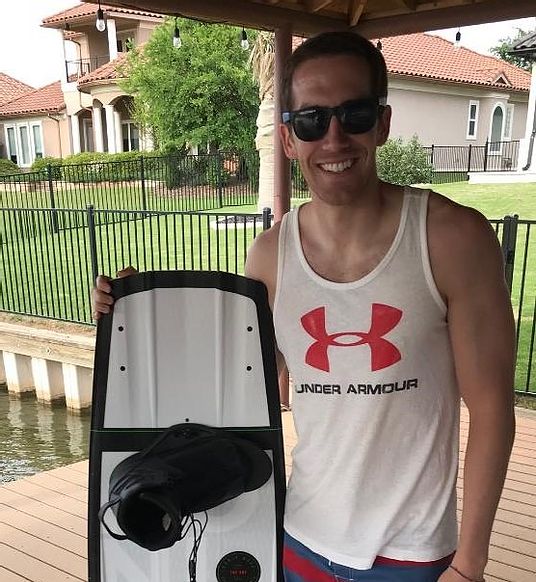 My name is Jacob Stevens and I am an MD candidate applying for a urology residency. I grew up in Arlington, TX, and went to undergraduate at Harding University in Searcy, AR, where I earned a BS in Mechanical Engineering. From a young age, I was always taught the importance of giving back to the community and serving those in need. During junior high and high school, I was heavily involved in church-sponsored service events, anything from yard work for widows to painting houses to serving food to the homeless. In college, I started volunteering with a local hospice organization and spent a lot of time engaging with people at the ends of their lives, writing down their life stories for their families, helping them with house work and even playing board games to keep them company! It was an incredibly enriching experience as I interacted with people that I would never have met before and was able to make a small positive impact on their last days. In medical school, I shifted gears a bit and began working mostly with kids through two organizations, Lumin Education and United to Serve. This has provided a great opportunity to teach about nutrition, fitness and overall health to our community and I have loved every minute of my time with these organizations. In my free time, I enjoy playing soccer, running, traveling, wakeboarding and hanging out with my friends and family. I am excited to continue to expand my areas of service throughout this next year and look forward to the new opportunities to help others that will arise!
Jacob Stevens
Co-Chair: Student Affairs Committee
---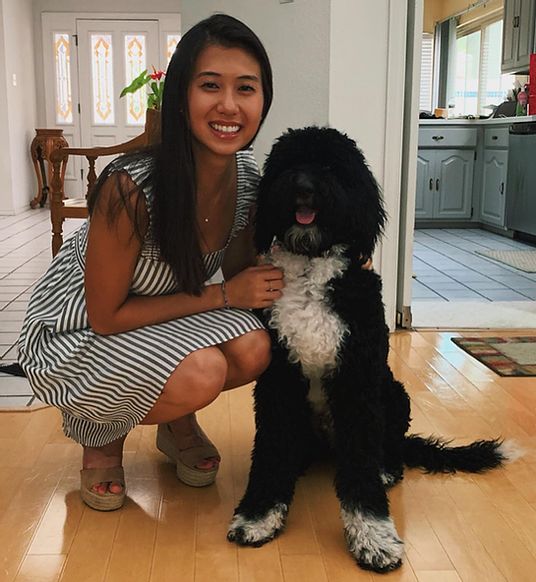 Hi, my name is Priscilla! I am a proud native El Pasoan and attended UT Austin for college. Here at UT Southwestern, I've served as our class co-president and as a member of the 2018 PRE+OP Committee. I have appreciated the opportunity to learn from and care for patients while on rotations. I have also enjoyed working with and getting to know my classmates throughout medical school. I hope to continue to build these strong relationships in the near future as I transition into a residency in General Surgery. In my free time, I like being active, discovering local restaurants, exploring different creative outlets like trying new recipes, and spending time with friends.
Priscilla Tanamal
Co-Chair: Student Affairs Committee
---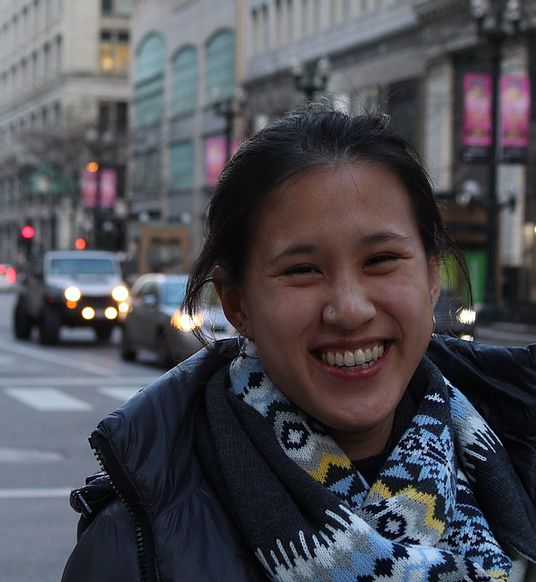 Hi! I'm Zoe, and I'm applying into General Surgery in the hopes of later pursuing a Hospice/Palliative Fellowship. I decided to go to medical school largely based off of my experiences working in a community hospice during college. When I started my 3rd year of medical school, I stepped into the OR for the first time and loved it, also finding mentors that encouraged my love for both palliative care and surgery. My current research interests include therapeutic proportionality and goals of care during critical illness, and I serve as a theme issue editor for the AMA Journal of Ethics. Outside of medicine I love performing piano/voice at open mics, climbing/scrambling, and shoving food at people.
Zoe Tao
Co-Chair: Clerkship Ethics Lectures Committee
---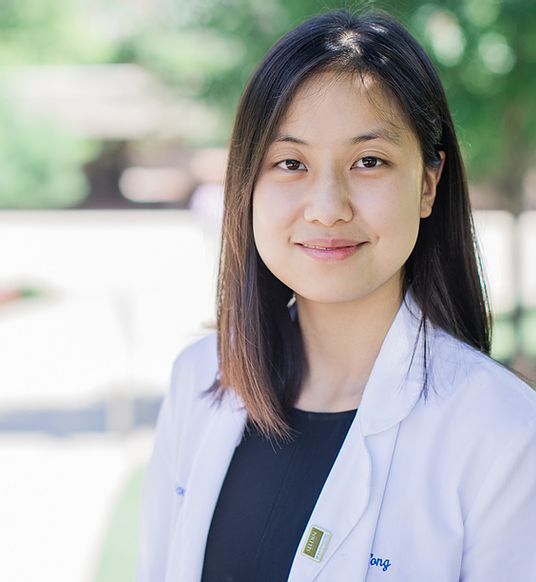 Hi everyone! My name is Betty, and I'm from the Fort Worth/Keller area. I majored in Biology at UT Austin (hook'em) before coming back to the DFW area for medical school. During the past few years, I've had the opportunity to be involved in medical mission trips to El Paso, volunteer with the Agape Ophtho clinic, and serve on the Women in Science and Medicine (WISMAC) committee. One of my favorite events at UTSW is its annual Celebration of Cultures highlighting the multicultural diversity at our school. It's always a fun experience working with the planning committee to bring the show and food festival together. In my spare time, I enjoy baking, cooking, and (slow) jogging. I love meeting new people and learning their stories, and look forward to connecting with my future patients!
Betty Tong
Co-Chair: Student Affairs Committee
---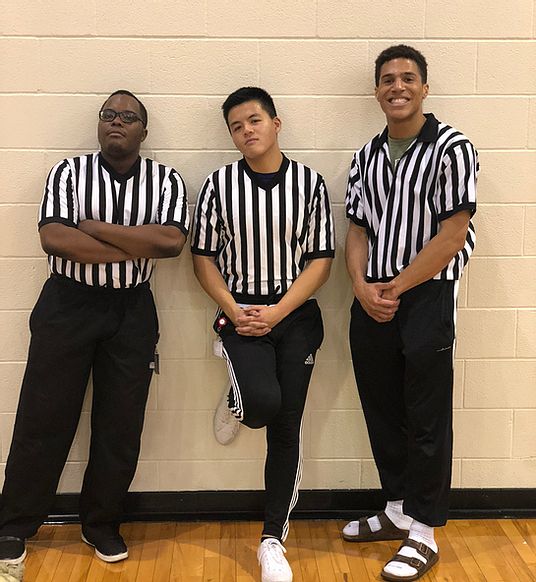 Howdy! My name is Kevin Truong and I am an MD candidate applying for anesthesia residency! I was born in San Diego but moved to Dallas when I was a young child and consider myself a native Texan. I went to UTD for undergrad where I volunteered at the UGM and COH clinics. Im passionate about public health and was fortunate enough to be involved in several smoking cessation clinics while in medical school. My hobbies include working out, hanging with my friends and fostering animals.
Kevin Truong
Member
---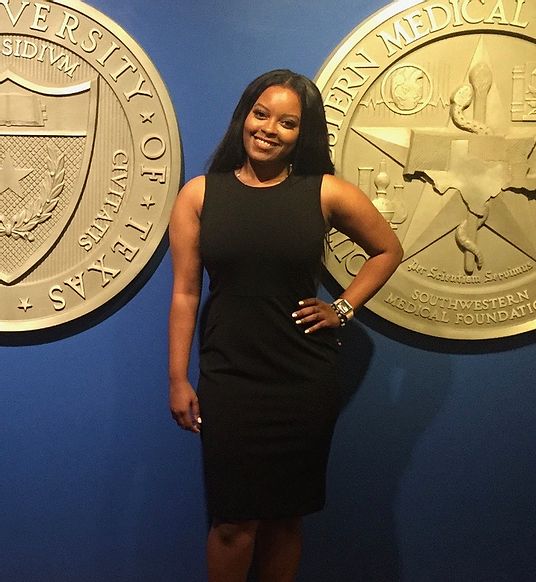 Hey! My name is Adrienne Walker, and I am an MD/MPH candidate applying for Internal Medicine residency. I grew up in the DFW area and was originally set to pursue a career in music, but discovered my love for medicine while in high school. I attended the University of Chicago for undergrad where I received a BA in Biological Sciences in my pursuit to become a physician. While in undergrad, I used my love of singing to volunteer to perform for many sick patients, and I am very proud to integrate both my love of music and medicine! In medical school, I have gotten the opportunity to foster leadership skills by becoming Co-President of the UTSW Chapter of SNMA (Student National Medical Association), Regional III Treasurer for SNMA, and a Diversity and Inclusion Alliance Representative on the student government for the class of 2021. In my spare time, I enjoy traveling, cooking, singing, going to midnight movie premieres, spending time with family, and fitness! This year, I hope to enjoy more quality time with friends, to spend more time volunteering, and to learn a new skill before the start of residency!
Adrienne Walker
Co-Chair: Mental Health and Wellness Committee
---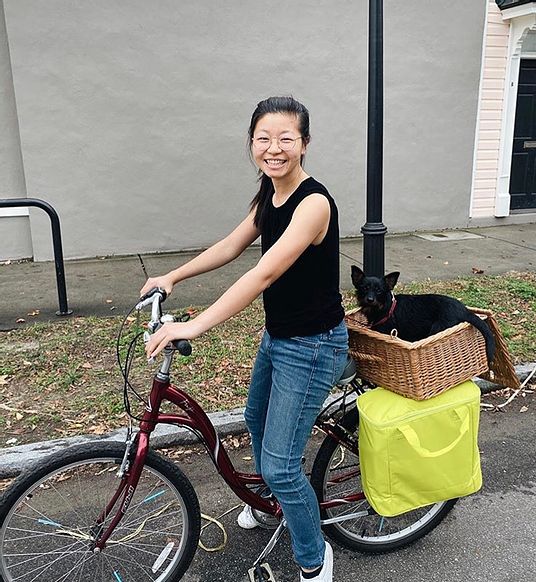 Hey guys, my name is Amy and I'm applying into residencies in Pediatrics! I've lived in New York and California but spent most of my life growing up in Plano, TX. I went to Columbia University and loved exploring NYC, from finding the best spicy pulled noodles to watching Hamilton on Broadway. I developed a love for medicine through working in the hospitals and in the communities around Morningside Heights. At UT Southwestern, I have had opportunities to run free clinics, develop a Hepatitis C screening program, and increase our clinical nutrition education through an elective. I particularly enjoyed the countless patients and families that shaped my desire to become a pediatrician and set kids up for success. I've loved being a part of a community in medical school that prioritizes caring and advocating for others while trying to give ourselves that same grace. It is an honor to help lead GHHS this year with Priya and I'm excited for the projects ahead!​
Amy Xia
Co-President
---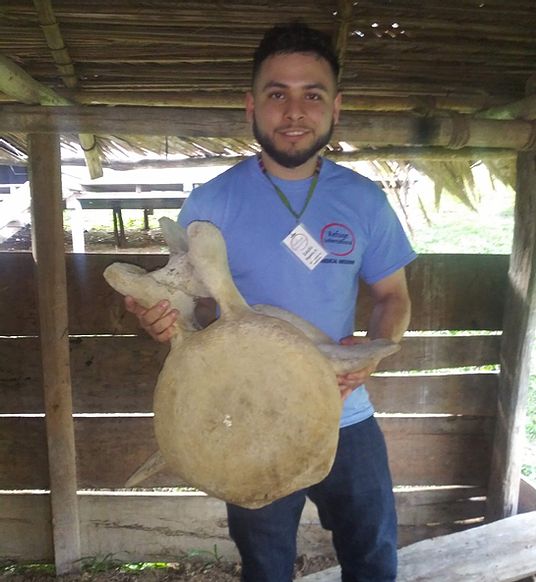 My name is Lucio Zapata, Jr., and I am an MD candidate applying for Med/Derm residency. I received my AS in Liberal Sciences at Richland College and BS in Biology at UT Arlington. My work ethic comes from my parents who have made huge sacrifices to raise me and my 3 siblings. The hardest job I ever had was working for my dad in a 113-degree Fahrenheit paint booth as a paint prepper. Before medical school, I became passionate about vitiligo and dedicated time trying to move the field forward through fundraising, clinical research, and basic science research. As a medical student, I've been a TA for anatomy, codirector for the SIAP (Spanish Interpreter Apprenticeship Program) elective, volunteer at the Agape clinic, and researcher in cutaneous lupus erythematosus. I love hanging out with my family in my free time. In the future, I plan to continue providing care to individuals who have affordability and accessibility barriers to healthcare.​
Lucio Zapata
Member