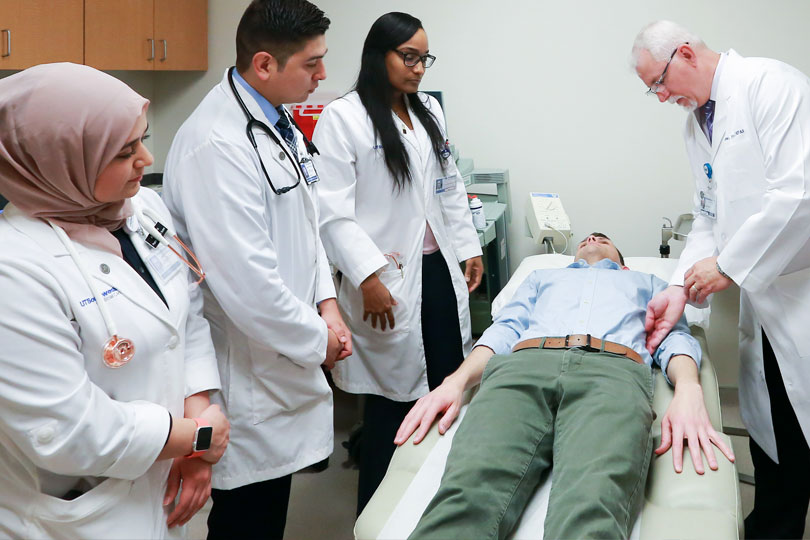 Part of one of the nation's premier academic medical centers, the UT Southwestern School of Health Professions is a leader in training students to meet the challenges and opportunities in a wide range of dynamic fields, including clinical nutrition, physical therapy, physician assistant studies, prosthetics-orthotics and applied clinical research. More than 300 students enroll each year for studies at the master's and doctorate levels.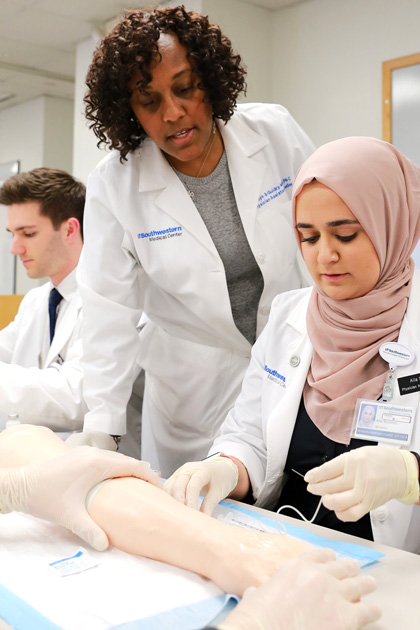 Our distinguished faculty prepare students in a variety of health care delivery settings, provide high-quality patient and client services, and conduct ongoing research and professional development. In every program, we not only provide students with the tools necessary to care for a rapidly evolving patient population, we also equip our students with the mentorship and leadership development training necessary to elevate and improve our health care delivery system.
Our setting – in the heart of a world-renowned medical center and collaborative relationships with UT Southwestern basic and clinical scientists – provides rich resources that complement classroom learning with hands-on experience. Against the backdrop of an outstanding clinical training facility, students receive mentorship and training from our faculty of active clinicians, researchers, and leaders in their fields.
We invite you to explore your future as a UT Southwestern-trained health professional.