Why UT Southwestern
Our TMB-approved one-year Cardiac Imaging Fellowship is comprehensive, covering all aspects of cardiac imaging. This includes cardiac-gated MRI and CT imaging, as well as MRA and CTA. The program is based at Parkland Memorial Hospital, Dallas County's public hospital and a Level 1 trauma center, and William P. Clements Jr. University Hospital, which provides a wealth of training and exposure to a large, diverse patient population.
Radiology Faculty

Chief, Cardiothoracic Imaging
Director, 3D Imaging Research
Professor

Clinical Assistant Professor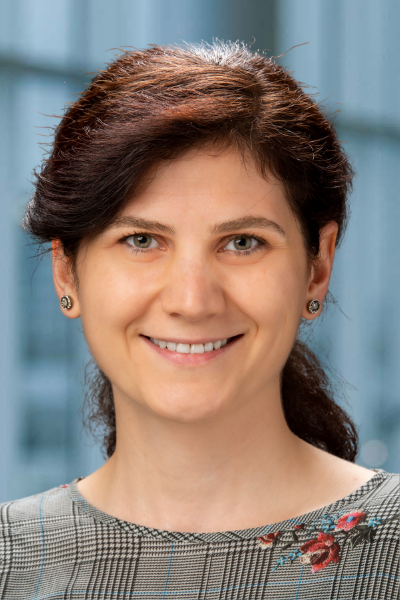 Assistant Professor
Associate Program Director

Associate Chief
Assistant Professor


Vice Chair, Informatics
Professor
Cardiology Faculty
Program Highlights
Fellows rotate through Parkland Memorial Hospital (870 beds) and Clements University Hospital (460 beds), allowing for exposure to a wide range of patients and the disease/injury elements presented in both hospital and outpatient environments
Fellows will be responsible for planning, monitoring, and interpreting diagnostic examinations in vascular and cardiac imaging, as well as vascular MRA and CTA, under the supervision of subspecialty faculty. This includes management of urgent studies, imaging consults, and contrast reactions. Fellows will learn how to develop and manage a dedicated cardiac imaging service as well as advanced image processing skills
Fellowship training is provided by seven full-time Cardiothoracic Imaging and Internal Medicine faculty
Training will consist of 13 four-week block rotations, including cardiac MRI, cardiac CT, and cardiothoracic and vascular imaging
Beyond the Clinical Experience
Fellows' responsibilities include assisting in resident education and consulting with referring clinicians.
Benefits
Fellows receive four weeks of elective time to pursue academic interests in other subspecialty sections of the department
Pay is commensurate with PGY level
Fellows have 12 vacation days as well as 8 educational days to be used for conferences and interviews
Call Duty
Cardiac Imaging fellows currently do not have call duty during the week or weekend. Opportunities do exist for internal moonlighting.
Facilities and Equipment
Clinical facilities consisting of 23 CT and 19 MR scanners distributed in three hospitals and seven outpatient clinics, including:
Four dual-energy CT scanners

Philips IQon
SOMATOM Definition Flash
SOMATOM Force

320-row CT scanner
Seven 3T magnets
Conferences
Radiology resident teaching conferences are held twice daily throughout the year and include both didactic lectures and case-based presentations. Fellows are welcome to attend these conferences, as service duties allow. Fellows are also welcome to present conferences in this forum.
Radiology Grand Rounds are held monthly with prestigious visiting and local professors, offering the opportunity to meet and learn from leading national authorities on a wide variety of topics.
Informative multidisciplinary clinical conferences in combination with medicine, surgery, pathology, and the various clinical subspecialties are available, as well as a dedicated cardiothoracic imaging conference.
Research Opportunities
Intellectual vibrancy and technological innovation are core values of the Department of Radiology. Fellows are encouraged to participate in research, and opportunities will be made available to those who are interested.
Salaries and Benefits
Hospital stipends are set annually and are competitive nationally with those of other teaching programs. The amount, shown in the chart below, depends on the year of residency training.
Low-cost hospitalization and dental insurance is available to contracted house staff, as well as a group life insurance plan.
Medical malpractice insurance is provided for Radiology house staff by the Department through the University of Texas System group plan.
The Fellow's assignments and vacation usage will be determined and/or approved by the Program Director. Fellow will accrue vacation and sick leave on a monthly basis and may utilize such leaves consistent with State law and the Policies and Procedures adopted by UTSW to implement the State law.
| Year | Annual Salary |
| --- | --- |
| PGY 6 | $77,646.40 |
| PGY 7 | $80,558.40 |
| PGY 8 | $84,572.80 |
Application Process
The program provides a single one-year fellowship position annually. Additionally, our Cardiothoracic (Chest) Imaging Fellowship provides three one-year positions annually. Information regarding the application process can be found under How to Apply on the main Fellowships page.
International Medical Graduates
For questions regarding International Medical Graduates, please visit our fellowships page.