Diversity
Diversity flourishes at UT Southwestern Medical Center, which makes us a better medical institution and enhances the educational experience of our students. That's why we're committed to attracting and maintaining a high level of diversity within our student body. It's also why we offer a number of programs and organizations to support the needs and career aspirations of our students – particularly those from underrepresented minority groups.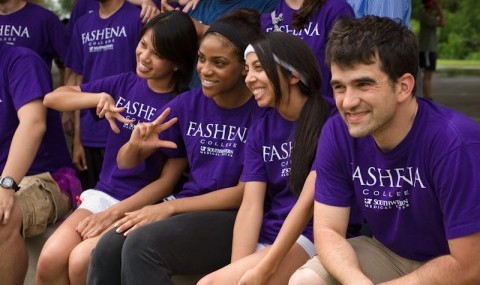 The Office of Student Diversity and Inclusion helps ensure our students' success in the medical school curriculum. Headed by Shawna Nesbitt, M.D., M.S., Associate Dean for Minority Student Affairs, the Office promotes effective communication with minority students, supports student organizations, and maintains contact with faculty and appropriate departments.
UT Southwestern has consistently been ranked one of the top medical schools in the United States for Hispanics by Hispanic Business Magazine. Furthermore, our support of organizations such as the National Medical Association, the Student National Medical Association, and the Latino Medical Student Association helps maintain a welcoming and nurturing environment for African Americans, Hispanics, and other minority students.
Our level of diversity is perhaps most on display during the annual, student-organized "Celebration of Cultures," a week-long event on campus featuring food, dance, art, skits, poetry, music, and cultural fashion from around the world.
Support for Faculty, Too
UT Southwestern President Daniel K. Podolsky, M.D., has made increasing diversity among our faculty a strategic priority of the University. In 2010, he named Byron Cryer, M.D., Associate Dean for Faculty Diversity and Development, to lead a newly created office of the same name.
One of Dr. Cryer's roles is to assist department chairs and others recruit and retain top faculty.
To make diversity recruitment intentional, rather than incidental, guidelines for search committees for department chairs include the expectation that the interview process will include candidates from underrepresented groups.