Biomedical & Molecular Imaging Track



fMRI; DICOMs
The Biomedical and Molecular Imaging Track within the Biomedical Engineering Graduate Program is designed for students with an undergraduate degree in engineering, chemistry, physics, biochemistry, or related physical science. The Track emphasizes the development and application of cutting-edge imaging technologies, molecular imaging probes, and image processing techniques.
Through coursework, seminars, journal clubs, and their own research, students in the BMI Track will be exposed to a wide range of traditional and emerging imaging methodologies.
Current Research
The current BMI faculty consists of basic scientists, biomedical engineers, and clinicians interested in developing new imaging methodologies in both basic and clinical research at scales ranging from the molecular level to the whole body. Examples of current NIH-funded research projects include:
Novel applications of noninvasive imaging including MRI, MRS, SPECT, PET, ultrasound, and optical imaging
Functional brain imaging using fMRI and near infrared imaging (NIR)
RF pulse sequence development for clinical MRI
Metabolic imaging using isotope tracers and NMR spectroscopy
MRI-guided high intensity focused ultrasound for tissue ablation and therapeutics
Responsive MR agents and targeted PET agents for imaging biological function in vivo
Molecular imaging of cancer using targeted nanoparticles
Combinatorial chemistry to identify and image biological targets
Track Director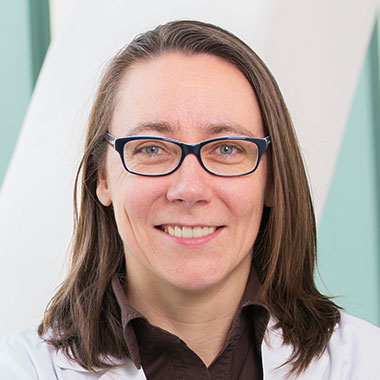 Anke Henning, Ph.D.

Professor and Director, Advanced Imaging Research Center
Faculty
Asaithamby Aroumougame, Ph.D.
Assistant Professor
Research Interests: Immunotherapy and radiotherapy in cancer prevention and treatment; premature aging and carcinogenesis; DNA damage response signaling in heart development