Health Professions Recruitment and Exposure Program (HPREP)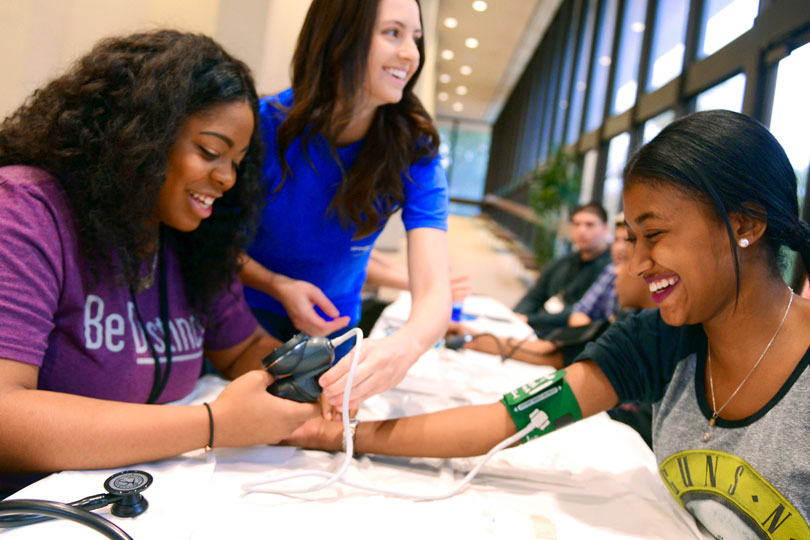 The Health Professions Recruitment and Exposure Program (HPREP) is an enrichment program that exposes high school students to medicine and science through a variety of workshops and hands-on activities. Students also participate in a college fair and mentoring groups, with students from the UT Southwestern Medical School, School of Health Professions, and Graduate School of Biomedical Sciences serving as mentors.
HPREP is conducted during January and February, each Saturday, from 8 a.m. – 12 p.m.
HPREP has been in existence for more than 35 years, with students enjoying workshops with topics such as:
CPR
Cow eye dissection
DNA extraction
Prosthetics and Orthotics
Suturing
Colorimetric assays
Infectious diseases
Students in 10th through 12th grades who are interested in medicine or science are encouraged to fill out an online application to attend HPREP. Most HPREP students are underrepresented minorities in medicine and/or economically disadvantaged individuals.
The application window will be open through October 19 – November 19, 2019. Access the application.
If you have any questions, please contact us. hprep@utsouthwestern.edu