Yen-Sheng Lin, Ph.D., Musculoskeletal Research
Research Summary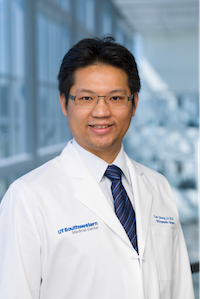 I am a mechanical engineer and a biomedical engineer by training, and I've worked in research projects focusing on the biomechanical, biomedical imaging, and therapeutic exoskeleton approaches for identifying the risk factors of primary and secondary complications in individuals with the orthopaedic or neurophysiological disorder. Built upon my Ph.D. dissertation and postdoctoral works, my ongoing research focuses on the development of a multimodal prognostic risk stratification assessments to identify precursors of the shoulder morbidity. Research outcomes will offer a cost-effective, rapid, accurate, and differential screening regimen that can potentially contribute to the design of prospective comparative effectiveness research to better understand the natural history of musculoskeletal disorders. Ultimately, these research lines will serve as the decision-making aids which enable patients and clinicians to make informed treatment choices, reduce the disease burden, and provide new paradigms into patient care.
Research Interests
Functional Shoulder Instability Across Lifespan
Upper Limb Exoskeleton Therapeutic Intervention
Musculoskeletal Injury Prognostic Imaging Biomarkers
Motor Adaptation after Reverse Shoulder Arthroplasty
In-vivo Rotator Cuff Tissue Properties
Adaptative Sports
Spinal Cord Injury
Shoulder Injury Prevention
Collaborators
Orthopaedic Surgery:
Michael Khazzam, M.D.
Alison Cabrera, M.D.
Christopher McCrum, M.D.
Megan Sorich, M.D.
PM&R
Yasin Dhaher, Ph.D.
Reed Williams, M.D.
VA