Robert Rinaldi, M.D., Pediatric Rehabilitation Research
Research Summary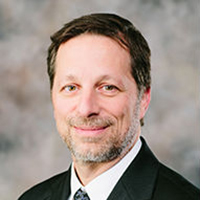 As a pediatric rehabilitation medicine physician, my primary areas of clinical focus and interest are in rehabilitation of children with peripheral nerve injuries and neuromuscular disorders, as well as in the development of telemedicine delivery models.
My present research interests are primarily focused on clinical outcomes in children with peripheral nerve injuries, specifically brachial plexus injuries. In this context, my present research is focused on developmental outcomes in children with obstetric related brachial plexus injuries as well as therapeutic intervention based outcomes.
In addition to clinical outcome assessments, I am interested in further defining development at the neurophysiologic level in young children with peripheral nerve injury, including both motor cortex and peripheral nervous system adaptations. Specific interests include the assessment of somatosensory and/or transcranial motor stimulation techniques to affect recovery and central plasticity, as well as the potential utilization of virtual reality constructs for the same. Other clinical research interests include assessing efficacy and practicality of novel telehealth care delivery models for children with special needs.
Current Projects
Creating a developmental profile of children with obstetric related brachial plexus injuries
Assessment of the benefit of an upper extremity compression garment in upper extremity function in children with brachial plexus injuries
Assessing the practicality and parental acceptance of a telemedicine model of healthcare delivery in special needs children during the COVID-19 pandemic