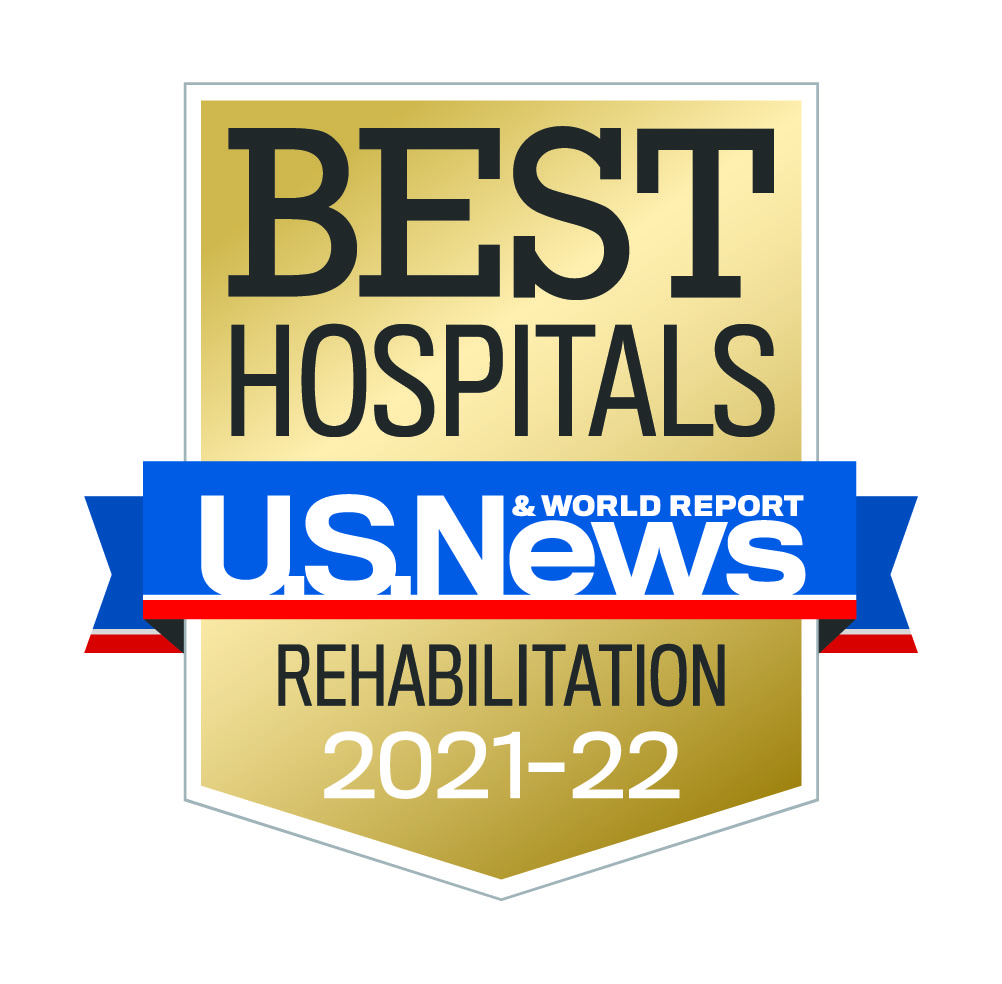 Our mission in the Department of Physical Medicine & Rehabilitation (PM&R) is to optimize quality of life and function through excellence and innovation in patient care, research, and education.
PM&R physicians, also known as physiatrists, treat a wide variety of medical conditions affecting the brain, spinal cord, nerves, bones, joints, ligaments, muscles, and tendons. We focus on non-surgical diagnosis and management of conditions to improve our patients' mobility and lessen difficulties in cognition and communication.
Join us on Saturday, April 15, 2023, for the annual Hope After Brain Injury Conference. Our expert speakers will cover topics like music and art therapy, social media use and peer mentorship. See more details and register now.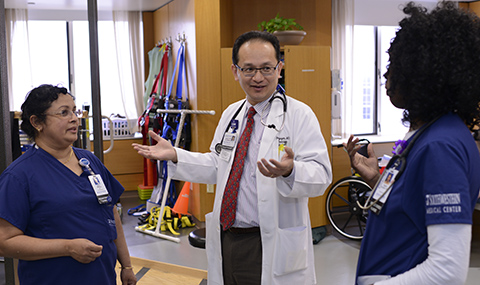 Physiatrists lead multidisciplinary teams that include:
Physical therapists
Occupational therapists
Speech therapists
Nurses
Rehabilitation psychologists
Rehabilitation counselors
Social workers
Our outstanding faculty and staff are committed to training tomorrow's physiatrists in clinical and basic science research on the diagnosis, treatment, and prevention of disabilities in the areas of brain injury, pain, burn injury, multiple sclerosis, spinal cord injury, stroke, and electrodiagnostic medicine.
The Department is dedicated to providing comprehensive rehabilitative care across the continuum, including acute hospital inpatient care, inpatient rehabilitation, outpatient rehabilitation, clinic services, and telehealth.
We provide services at facilities across the UTSW Medical Center campus, including UT Southwestern University Hospitals, Parkland Health and Hospital Systems, Children's Health℠, Scottish Rite for Children as well as the VA North Texas Health Care System. Our affiliations include Texas Health Dallas and other post-acute care sites. Our Inpatient Rehabilitation program is located at Zale Lipshy Pavilion – William P. Clements Jr. University Hospital..
UTSW physician volunteering at Tokyo Olympics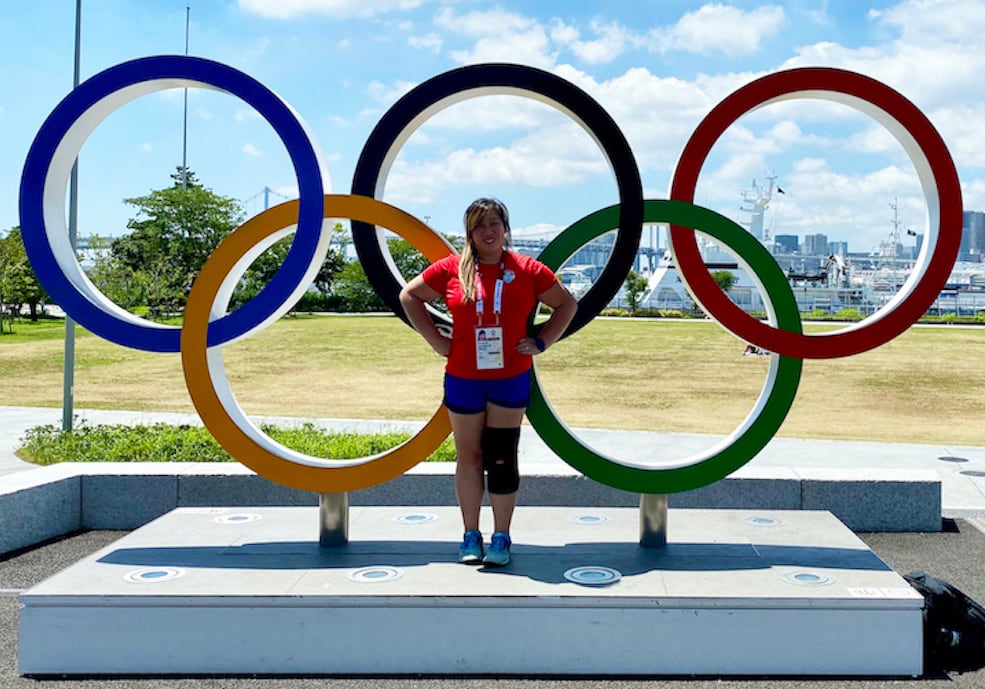 Dr. Tow is assigned to provide general medical support in the Olympics athlete village and isolation hotel designated for any participants who test positive for COVID-19 and are asymptomatic or have mild symptoms. Dr. Tow is one of only 16 overseas physicians in this role, alongside many other Japanese physicians.
Read the full story about Dr. Tow at the Olympics.
Paralympian inspires pursuit of adaptive sports