Education and Training
The Department of Physical Medicine and Rehabilitation (PM&R) offers residency and training programs that are nationally recognized. Residents learn the specialty of physical medicine and rehabilitation as physicians delivering care under the supervision of attending faculty members at UT Southwestern Medical Center, Children's Health℠ Children's Medical Center, Dallas Veterans Affairs Medical Center, and Texas Health Presbyterian Hospital Dallas.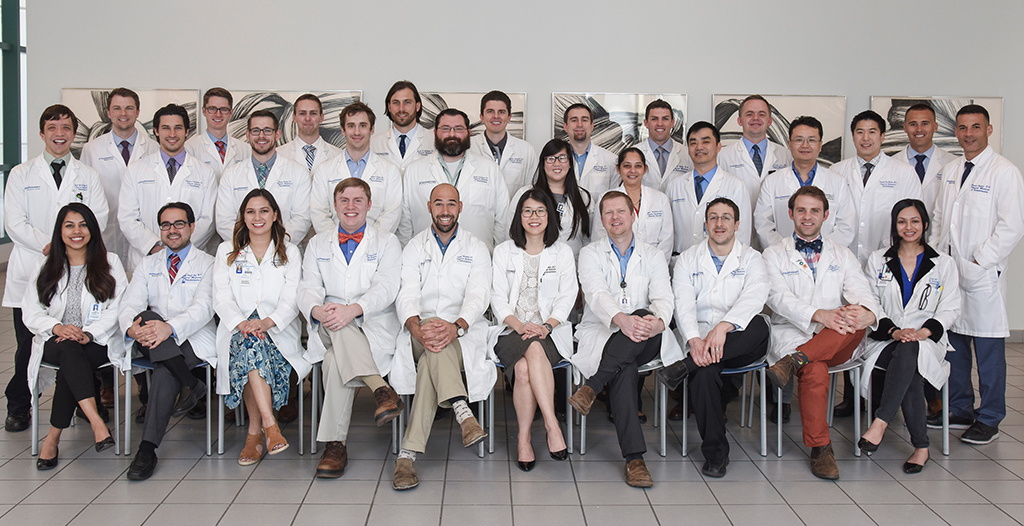 Residency Program
The PM&R Residency Program provides a broad and dynamic educational experience for highly-motivated residents. We take pride in training the next generation of leaders in the treatment and research of functional impairments and disability through exposure to a variety of clinical settings and patient diagnoses. The educational experiences in our Program are firmly grounded in the basics of physiatry, while also providing training in unique subspecialties in the field.
The PM&R Residency Program is one of the larger PM&R training programs in the country, with nine residents accepted per academic year. Six of the nine positions are categorical and three are traditional advanced positions.
Rotation sites include Parkland Health and Hospital System, UTSW facilities (including Zale Lipshy University Hospital and William P. Clements Jr. University Hospital), the VA North Texas Health Care System, Children's Medical Center, and Texas Health Presbyterian Hospital Dallas.
Fellowship
We offer ACGME-accredited fellowships in Brain Injury Medicine Fellowship and Pediatric Rehabilitation Medicine Fellowship.