Student Profile in Social Determinants of Health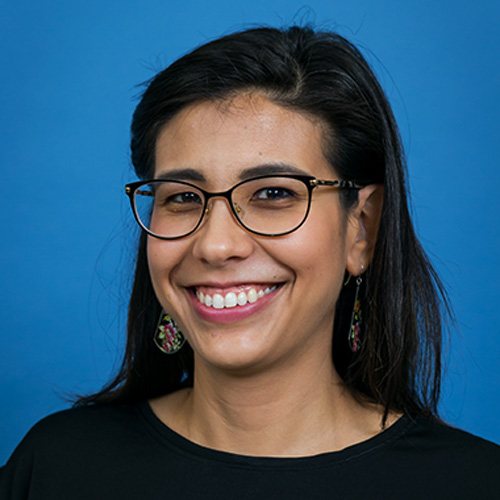 How did you become interested in science and/or research specifically?
My aspiration to become a clinical neuropsychologist and researcher is due to a number of factors: my upbringing in Nicaragua, the wisdom shared to me through hundreds of patients and participants, and my desire to contribute to the knowledge of the field to alleviate health disparities across the lifespan. As a young woman, I moved to Uruguay to pursue educational and personal growth. I became a research assistant for the first time and worked on several projects from developmental neuropsychology to family systems psychology, all looking at the impact of stressful life events and substance use disorder in families living in marginalized conditions.
These studies introduced me to health disparities research, and my path in research began to materialize. A few years later, after obtaining my bachelor's degree in psychology, I immigrated to the United States determined to pursue my doctoral degree. My professional path brought me to work in different nonprofits, but my calling to become a clinician who specialized in working with underserved populations solidified at the University of California San Francisco. I am interested in developing interdisciplinary and culturally appropriate primary prevention strategies that improve brain health across the lifespan and, consequently, alleviate health inequities in our country. As a scientist, I am passionate about bringing science to the general public; therefore, I volunteer as a bilingual health educator for the Alzheimer's Association and maintain an academic Twitter account to foster connections with other professionals in the global community.
Additionally, I strongly believe representation matters, so in my spare time, I enjoy mentoring other students from underrepresented backgrounds in their graduate school applications.
Tell us about your research project and its relevance to human health.
Under the mentorship of Dr. Veronica Bordes Edgar, I aim to further understand how social determinants of health, particularly socioeconomic status, impact neurodevelopment, brain health and cognitive trajectories across the lifespan. Additionally, under the guidance of Dr. Chase Bailey, I am currently leading a study on socioeconomic inequities and access to teleneuropsychology services during the pandemic in patients at Parkland Behavioral Health Clinic, which is also my practicum site. Moreover, I am part of the Social Justice Curriculum Appraisal Team. Our research group is developing a curriculum assessment tool that supports faculty members in the improvement and infusion of multicultural training, antiracist, and social justice values in doctoral level academic courses in clinical psychology.
Have you received any awards or fellowships during your scientific career, including high school, undergraduate and graduate school?
Two of my biggest passions are to share scientific knowledge with the community and to mentor students from marginalized backgrounds in science. In 2017, I was honored to receive a mentorship award by the Master's Program in Global Health of the University of California in San Francisco for supporting students in their capstone project. Additionally, in 2018 I was invited to serve as one of the Latino Advisory Board members of the Alzheimer's Association of Northern California and Northern Nevada chapter. More recently, in January of 2021, I was elected to the board of the Hispanic Neuropsychological Society as Student Representative Elect.
Why did you choose to come to UT Southwestern for graduate school?
I chose to attend UTSW because of the varied training opportunities it offers. UTSW is housed within a large academic medical center situated in one of the largest and most diverse metropolitan areas in the country. To me, it was important to use my multicultural background to serve populations from diverse cultural groups. For example, I am able to offer psychological assessment and psychotherapy services to Spanish-speaking patients and receive supervision in the same language, which is both priceless and consistent with my personal and professional values.
In your opinion, what makes your specific program one of the top in the country? What do you love about your program or why should a prospective student decide to get their Ph.D. here?
The Clinical Psychology program at UTSW offers an intense clinical and research journey. The clinical training opportunities at various health centers across the metroplex provide students with exposure to different mentorship styles and clinical frameworks. Faculty members and fellow students are very supportive of each other and want each student to thrive. A large number of faculty members are board certified, which represents a huge milestone in a clinician's life and serves as a strong motivation for students. The four-year graduation rate is a plus! Additionally, the opportunities to collaborate across departments within the school and across institutions is a valuable opportunity to learn about interdisciplinary collaboration, a lesson that will serve us in the future.
– Karen A. Dorsman, Clinical Psychology Graduate Program