Student Profile in Youth Suicide Prevention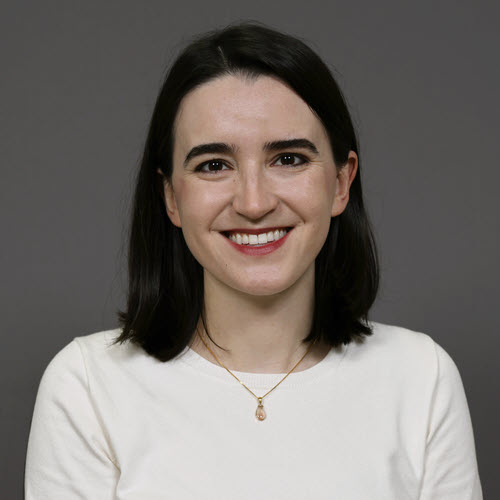 How did you become interested in science and/or research specifically?
In high school, I found myself drawn to the process of scientific thinking and experimentation. As an undergraduate, I knew I wanted to to explore my scientific interests by getting involved in research. I volunteered as an undergraduate research assistant in psychology labs for three years. In these labs I discovered my interests in study development and working with human research participants.
Tell us about your research project and its relevance to human health.
Through a randomized controlled trial, my colleagues and I are exploring the efficacy of a novel text-message intervention to promote lethal means safety in the homes of adolescents with histories of suicidal ideation or suicide attempts. For parents, the period of time following a child's suicide attempt can be emotional and overwhelming. The text-message intervention is designed to support parents in keeping their children safe by reminding them to lock away the dangerous items that might be accessible to their teens. I am fortunate to get to work with the talented clinicians and researchers at the Suicide Prevention and Resilience at Children's (SPARC) program for my dissertation research.
Why did you choose to come to UT Southwestern for graduate school?
I chose the UTSW Clinical Psychology doctoral program for many reasons. First, I was very impressed the unparalleled clinical opportunities available given the program's setting in an academic medical center. I also appreciated the freedom the program affords its students by allowing them to begin graduate school without formally committing to working with one mentor. The UTSW Clinical Psychology doctoral program is collaborative and students have opportunities to work with multiple faculty members and frequently with other students. Finally, the fact that students who are accepted into the UTSW Clinical Psychology doctoral program are also simultaneously accepted into an APA accredited internship program was an important reason why I chose to come here. I viewed it as a significant advantage to know I would not have to apply to or move for an internship and that I would graduate with my degree in four years.
In your opinion, what makes your specific program one of the top in the country?
UTSW's Clinical Psychology doctoral program is one of the top in the country because of the incredible clinical opportunities students are afforded. Given it is situated in an academic medical center in a major city, the UTSW Clinical Psychology program is able to offer many clinical and research experiences that other programs cannot. Further, the faculty and students who make up this program are talented and dedicated individuals who value collaboration.
What do you love about your program or why should a prospective student decide to get their Ph.D. here?
I have been supported by so many faculty members in my time in the program. Faculty truly want students to succeed and are very supportive of student-driven initiatives and ideas. I have had such a wide array of experiences in my three years here and have been grateful to be able to learn from practicing clinicians both in the classroom and at my clinical sites. The program recruits extremely talented students and it has been an honor to get to learn from them. I think a prospective clinical psychology doctoral student should pick UTSW because there is no other program where you will learn so much so quickly.
– Ellen Andrews, Clinical Psychology Graduate Program