Student Profile in Clinical Neuropsychology
Diego Jofre Zarate
Clinical Psychology Graduate Program
Undergraduate Degree: Psychology
Undergraduate Institution: Universidad Católica Boliviana
Hometown: La Paz, Bolivia
Awards/Fellowships: First-place, East Texas Psi Chi Annual Research Conference; International editor of the clinical neuropsychology committee for the Ajayu psychological journal, Universidad Catolica Boliviana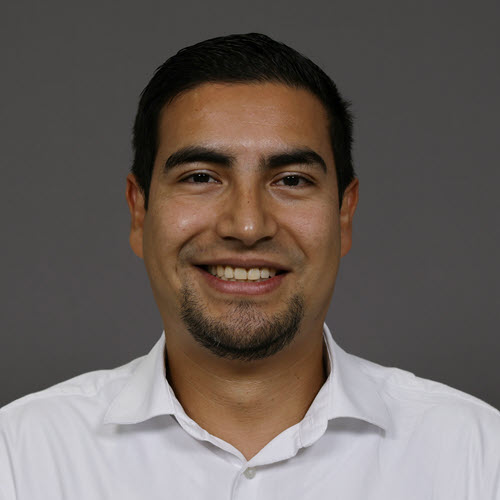 How did you become interested in science and/or research specifically?
My inspiration to become a clinical neuropsychologist and a researcher was influenced by multiple factors: Reading about fascinating case studies of people with rare neurological conditions by Oliver Sacks. Studying the resilient factors of an individual with Broca's aphasia due to a traumatic brain injury as part of my research thesis for my undergraduate studies in psychology at the Universidad Catolica Boliviana. Discovering the harsh reality that in my home country, Bolivia, the public health system does not recognize the practice of clinical neuropsychology as a medical necessity. Back in 2013, there were not any master's or doctoral programs offering clinical neuropsychology training throughout the country. Therefore, I wondered about the consequences that these limitations have on the well-being of patients that require cognitive evaluations and neuropsychological rehabilitation, as well as the scarcity of research in clinical neuropsychology in Bolivia. Thus, in 2013, I made the decision to immigrate to the United States due to the country's plentiful opportunities for graduate training in clinical neuropsychology. My desire to improve the well-being of neurodiverse individuals lead me to provide Applied Behavioral Analysis (ABA) therapy as an evidenced-based intervention for autism spectrum disorders for about four years. In 2016, I began my pursuit of a Master of Science in Clinical Psychology with an emphasis in Neuropsychology at the University of Texas at Tyler (UT Tyler). I received advanced training in neuropsychological assessment as well as participated in several research projects in a neuropsychology and a social psychology laboratory, which allowed me to collaborate on 16 posters. Since graduating with a master's degree in 2018, I have spent time honing my skills and continuing to learn by administering neuropsychological batteries in both English and Spanish, scoring assessments, and writing neuropsychological reports for people with TBI, dementia, strokes, and Parkinson's disease. For approximately a year and a half, I conducted tele-neuropsychological evaluations for a NIH clinical research grant at the University of Texas, Austin. The above stated experiences solidified my desire to become a well-grounded clinician and researcher.
Tell us about your research project and its relevance to human health.
Currently, I am finalizing a study about the practice of clinical neuropsychology in Bolivia. This project involves an international collaboration between researchers from Bolivia and Spain under the leadership of Dr. Juan Carlos Arango. The objective of this study is to raise awareness about the shortages of neuropsychologists, graduate program training, and neuropsychological services offered in Bolivia. In the near future, I am interested in working with several faculty researchers at UT Southwestern to improve and develop the psychometric properties of in-person and tele-neuropsychological assessments with Spanish-speaking patients
Why did you choose to come to UT Southwestern for graduate school?
I was drawn to UT Southwestern as it is housed within a world-class academic medical center in one of the largest metropolitan cities in the country. I also marveled at the countless opportunities for receiving training in clinical services and conducting cutting-edge research in psychology. To me, it was crucial to have access to diverse populations, as I am interested in providing psychotherapeutic services for ethnic minority groups as well as developing neuropsychological tests for Spanish-speaking people.
In your opinion, what makes your specific program one of the top in the country?
Only a few of doctoral programs in clinical psychology are housed within an academic medical center, which in my opinion offers broader learning opportunities compared to a traditional university setting. For instance, students at UT Southwestern have access to become familiar with the multidisciplinary approaches for patient care in a hospital system. Also, it provides students with exposure to different mentorship styles and expertise with more than 100 world-renowned psychology faculty members across the health centers at UT Southwestern.
What do you love about your program or why should a prospective student decide to get their Ph.D. here?
This program is intensive and efficient because it provides an accelerated four-year graduation rate, including an affiliated APA internship. The superior clinical training, as well as endless research opportunities, provide an ideal environment for academic excellence. Faculty members and students are highly collaborative and supportive among each other and want every student to succeed. For example, every first-year student is paired with a second-year student that guides them in their academic journey.
– Diego Jofre Zarate