Compassionate Care in a Crisis
UT Southwestern's health care heroes rose to the challenge of COVID-19, never giving up on their commitment to save lives.
They worked extra shifts, wore uncomfortable personal protective equipment, and even quarantined themselves from family at times to minimize virus spread. All the while, a passion for excellence prevailed across the Medical Center, with a commitment to growth and improvement in patient care and quality initiatives recognized through national rankings. Just ask former COVID-19 patient Adrian Lynn-Royerth about his care: "One of the main nurses that took care of me was so invested and she really stood by my side," he said. "I wouldn't be here without the help of all of the people that participated in my care."
By the Numbers
UT Southwestern has received numerous accolades for its patient care programs, which have a depth and breadth that reaches beyond Dallas.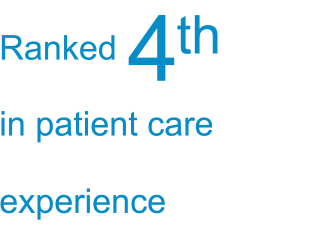 In 2019, UT Southwestern ranked fourth among academic medical centers in patient experience as measured by Vizient Inc., a company that tracks health care indicators.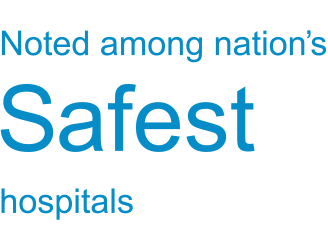 UT Southwestern has been ranked among the nation's safest hospitals by the Leapfrog Group, a nonprofit watchdog organization.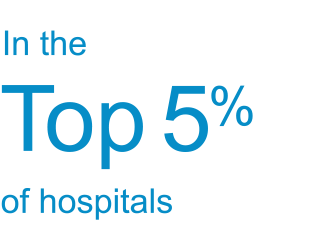 Again this year, UT Southwestern was in the top 5 percent of hospitals nationwide as ranked by Press Ganey, a national leader in patient satisfaction surveys.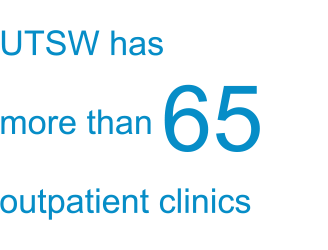 Primary care as well as specialized treatment is available on campus as well as at multiple regional medical centers.
Continue the Journey in UT Southwestern's Annual Review