Bringing 'black box' technology to the operating room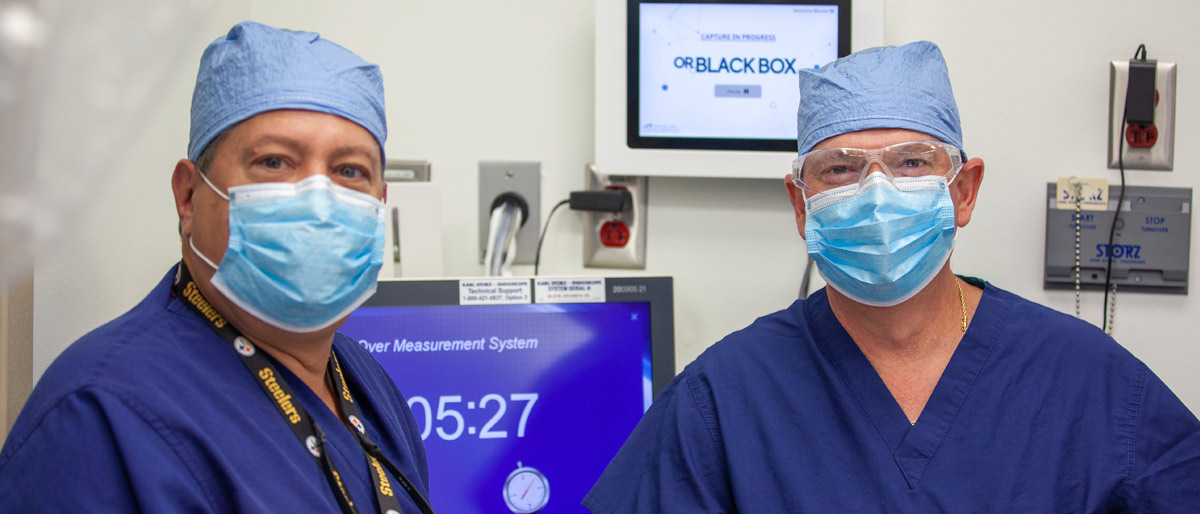 On airplanes, a "black box" famously records everything from pilot conversations to changes in landing gear and altitude so the information can be analyzed and studied when problems occur. The technology has helped the airline industry make improvements and enhance safety to a level only dreamed of in other industries.
Now that same concept is being applied to health care through a system known as the OR Black Box, which captures data on various aspects of a surgery so medical teams can use the insights to improve quality and efficiency.
In August, UT Southwestern became the second hospital in the United States to begin using the OR Black Box system in its operating rooms. Developed by Surgical Safety Technologies Inc. (SST) in Toronto, the OR Black Box is installed in five operating rooms at William P. Clements Jr. University Hospital, where cameras, microphones, and links to patient monitors have been installed.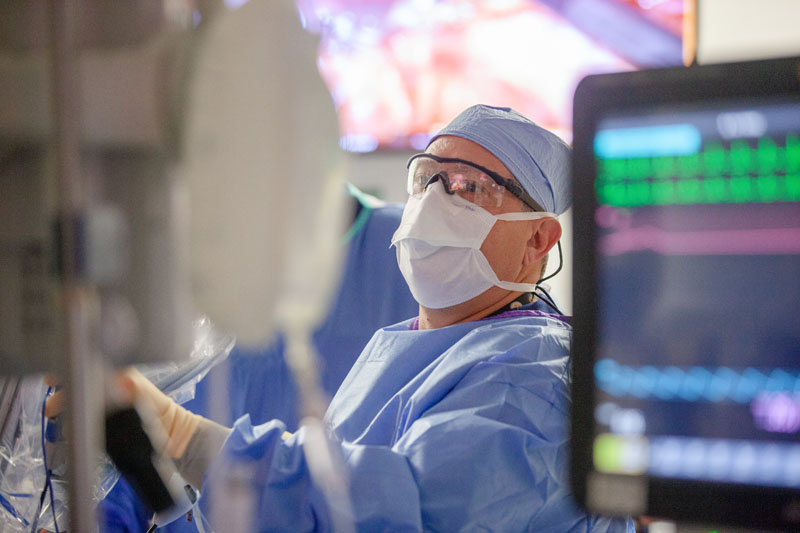 Data gathered during each surgery will be fed into computer servers, then electronically relayed to the company, which uses a combination of artificial intelligence and trained analysts to evaluate issues such as operating room efficiency, the proper use of safety checklists, and communication among surgical team members. Each month, SST will report its findings to UT Southwestern, which will use them to conduct quality improvement meetings for OR nurses, doctors, and technicians. In addition, targeted reports complete with short, identity-protected video clips will be provided for flagged events or surgeries when requested.
"As an academic medical center, we are committed to constantly finding and implementing ways to improve outcomes for our patients and to educate our students in the very best practices," said Dr. William Daniel, Vice President and Chief Quality Officer at UT Southwestern. "We are a leader in quality improvement, and the OR Black Box is a safety innovation to help us improve surgical outcomes and efficiency."
The OR Black Box equipment will run almost continuously in the selected operating rooms to record the variety of surgeries performed there – mostly minimally invasive laparoscopic and robotic surgeries. The system could be expanded, however, if it proves effective.
By collecting data from the various sensors and devices, surgical teams will have a comprehensive review of what occurred in the operating room, said Dr. Herbert Zeh, Chair of Surgery at UT Southwestern.
"We've done a great job of improving mortality rates in surgery, but there are still complications," said Dr. Zeh, who has published numerous articles linking operating room performance to patient outcomes. "We know if the surgeon and the team perform better, the patient does better.
"You can't improve something you don't measure," he said.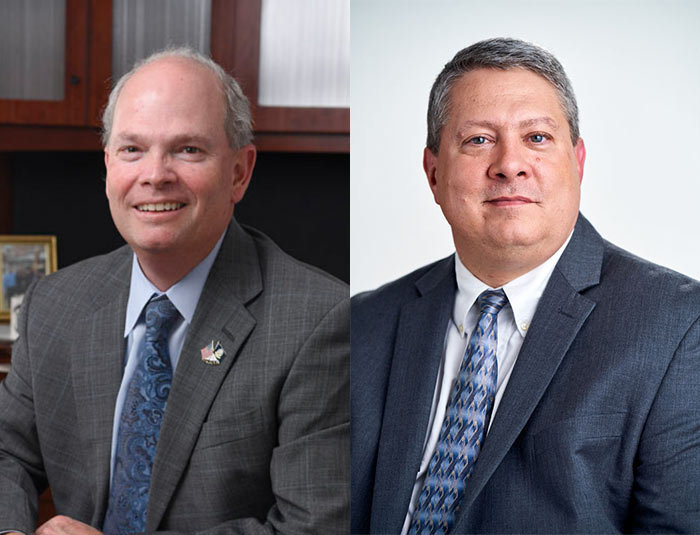 UT Southwestern has been recognized for improving patient outcomes, said Dr. Daniel, who came to UT Southwestern in 2016 from St. Luke's Hospital in St. Louis, where he was that institution's first Chief Quality Officer. UT Southwestern was ranked fourth in the nation last year on Vizient Inc.'s patient mortality metric, and it holds the top 5-Star rating for overall quality from the federal Centers for Medicare & Medicaid Services, he said.
Academic medical centers like UT Southwestern have traditionally relied on so-called morbidity and mortality meetings to work to identify the root causes of patient complications after surgery. But those surgeon-only monthly sessions can come weeks after the procedure is performed and rely on memory rather than recorded data.
With information gathered by the OR Black Box, regular quality improvement meetings also will be held, bringing together all the operating room's professionals – nurses, doctors, and technicians – to discuss data analyzed by SST.
Creating the OR Black Box
The OR Black Box is the brainchild of Dr. Teodor Grantcharov, a Canadian surgeon who is Director of the International Center for Surgical Safety at Toronto's St. Michael's Hospital. Dr. Grantcharov has dedicated the bulk of his career to researching patient safety and medical errors.
Dr. Grantcharov said he came up with the idea for the OR Black Box about 20 years ago after noticing the stark difference between the self-scrutiny applied in the airline industry versus health care institutions.
When problems occur during flights, airlines drill into the plane's flight data recorder, known as the black box, to find the contributing factors – perhaps the confusing placement of a dial on the instrument panel, or miscommunication between pilot and co-pilot that contributed to a near-miss in the air. The data is then used to make improvements, rather than relying on faulty recollections, resulting in a reduction in airline fatalities even as the number of flights have increased.
"It was frustrating to see how we were wasting these kinds of potential learning experiences in health care," said Dr. Grantcharov. A 2016 study from Johns Hopkins University School of Medicine calculated that deaths from medical errors top 250,000 each year and are the third-leading cause of death in the U.S.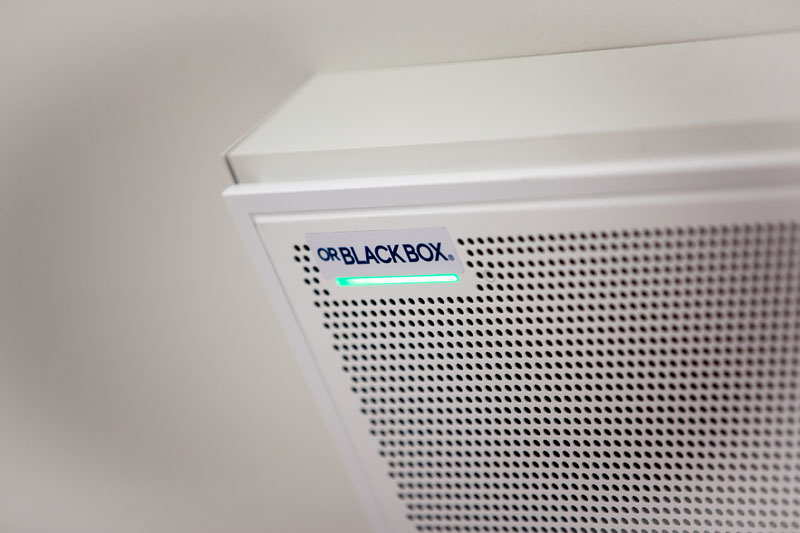 Dr. Grantcharov launched a prototype of the OR Black Box at his own hospital in Toronto and started Surgical Safety Technologies in 2014.
A dozen hospitals have since adopted the technology in the U.S., Canada, and Western Europe. Northwell Health's Long Island Jewish Medical Center in New York was the first in this country to use it. Last year, Time magazine named the OR Black Box one of its "Best Inventions" for 2019.
Dr. Louis R. Kavoussi, Chair of Urology at Northwell Health, helped initiate Long Island Jewish's pilot program, which installed the Black Box in two operating rooms in January of 2019.
The results have been eye-opening, he said. Among the shortcomings discovered by the OR Black Box: Eight wasted OR minutes in the average hour; too much traffic in and out of the operating room, creating distractions and allowing bacteria to enter; and staff who reach for things outside the OR's sterile zone. Once such problems were discovered, the hospital developed ways to correct them, Dr. Kavoussi said.
Improving patient safety
At Clements University Hospital, four tiny cameras and two microphones will run inside each of the five operating rooms participating in the pilot project. An iPad-like device on the wall of each serves as a control panel for capturing sounds and images in the room, along with readings from patient monitors that record such things as heart rate and temperature, as well as images inside the patient from the laparoscopy camera.
This information will become the basis for monthly reports from SST. Any member of the surgical team can ask for a more detailed report on a surgery, resulting in greater analysis of the surgical team's performance and fostering a sense of inclusion that is an important principle borrowed from the airline industry to enhance the culture of safety, said Dr. Zeh.
The images and voices of patients, as well as medical staff, are changed to obscure any identifiers in the reports after the information reaches SST, Dr. Zeh pointed out, and the original recordings are destroyed within 30 days.
While no system is foolproof, the data shared between UTSW and SST will undergo rigorous encryption and de-identification processes to protect patient privacy, said Dr. Zeh. "Most of my patients, when informed of the OR Black Box at UTSW, have been enthusiastically supportive," he said. "They feel an extra level of confidence that we are employing the most cutting-edge safety tools in the industry."
Dr. Jeffrey Cadeddu, a Professor of Urology and Radiology who specializes in minimally invasive urologic surgery, said he is excited about the new safety tool: "It will provide comprehensive data about operating room procedures and environment that will improve efficiency, productivity, and patient safety."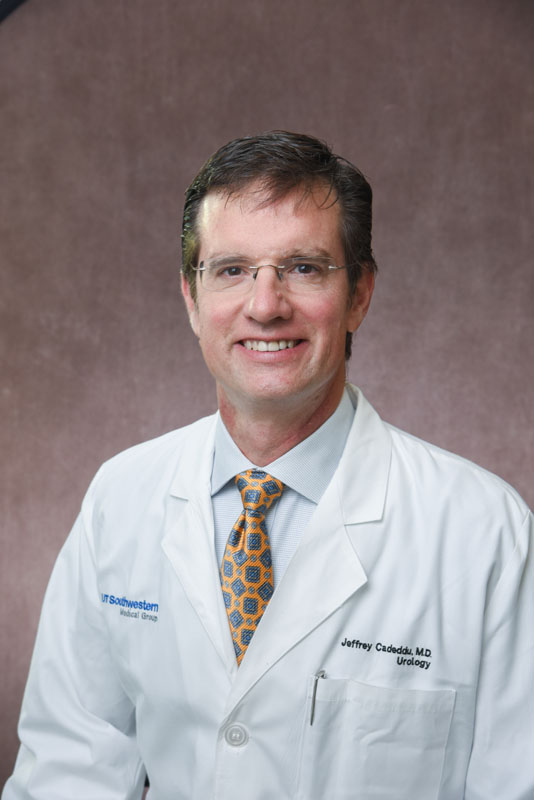 Drs. Zeh and Daniel stressed that the goal of the system is to identify best practices and problem areas before they lead to patient harm, not to point fingers or punish.
"Using the OR Black Box, we'll be able to understand so much more than we do now, and make surgery safer for our patients," Dr. Daniel said. "The focus is not just on errors, but also on deconstructing cases in which care was excellent, and trying to make the interactions that led to excellent care happen as reliably as possible, focusing on what we do right so we can make perfection our baseline."
Eventually, Dr. Zeh said, the technology could be used to monitor the stress level of the surgeon (which studies have linked to increased complications) and develop artificial intelligence technologies that will enhance surgical team performance.
Whether UT Southwestern's three-year pilot program with the OR Black Box is continued or expanded to additional ORs will depend on the findings, but Drs. Zeh and Daniel are optimistic.
"The only way we're going to get to the next level of safety is to have comprehensive data collection so we can measure things," said Dr. Zeh. "This technology will probably be in every OR in the country in five to seven years and we can say that UT Southwestern led the way."